Fresh Corn Sheller | Sweet Corn Thresher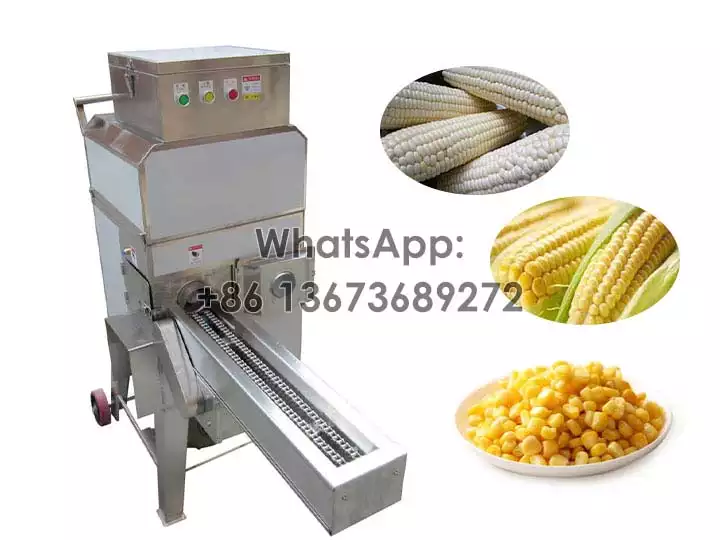 Taizy fresh corn sheller is a kind of corn processing equipment used for threshing glutinous corn, fresh corn, sweet corn, frozen corn, etc. This sweet corn sheller has high efficiency and is easy to use. Therefore, this machine is very popular at home and abroad, and is often exported to foreign countries. It is often exported to countries such as Morocco, Thailand, and the United States. If you are interested in this machine, welcome to contact us!
Types of the Fresh Corn Sheller Machine
As a professional manufacturer and supplier of agricultural machinery, we have a wide range of agricultural machinery in Taizé. There are not only fresh corn thresher, corn seeder, and corn harvester, but also related peanut machines, silage machines, and so on. For the sweet corn threshing machine, we have two types according to the availability of the conveyor belt: SL-268, and SL-368.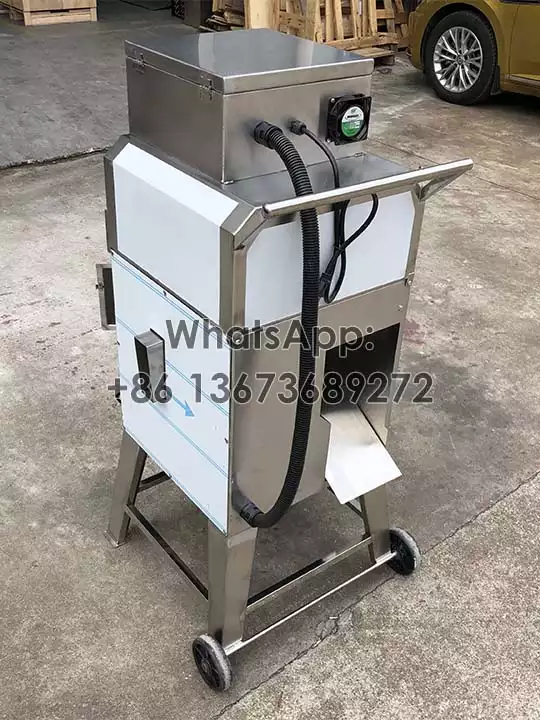 Applications of the Fresh Corn Shelling Machine
Types of corn: the sweet corn sheller machine can thresh the sweet corn, fresh corn, fruit corn, frozen corn, etc.
Applicable factory enterprises: central kitchen, canned corn seeds, corn pulp juice quick-frozen, corn seeds factory, dry food processing, agricultural by-products processing, etc.
Working Steps of the Fresh Corn Thresher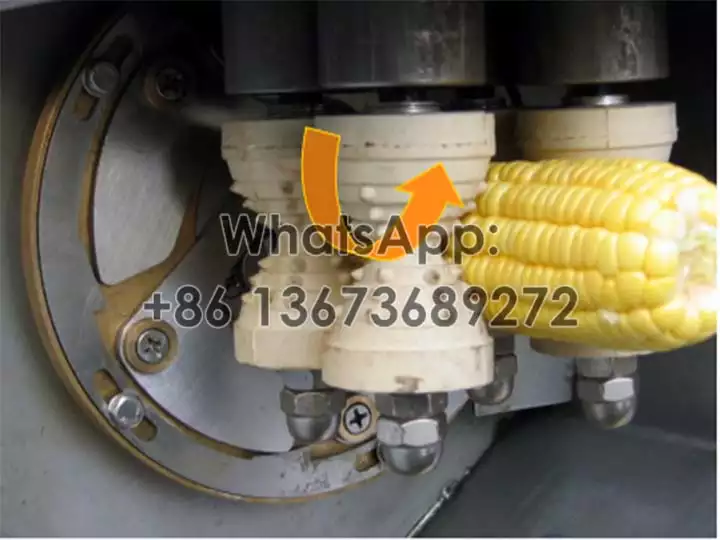 The core part of the sweet corn thresher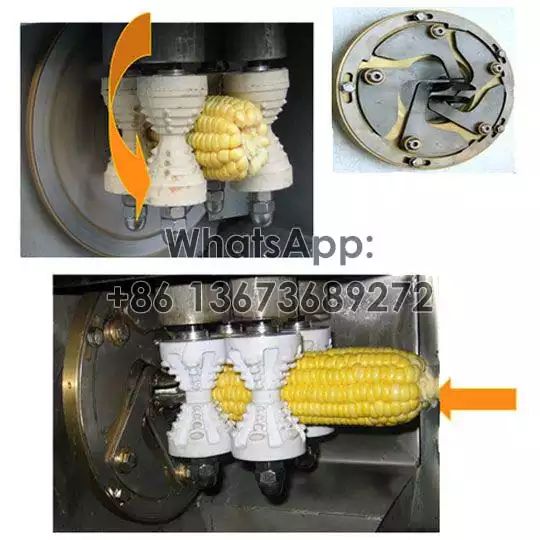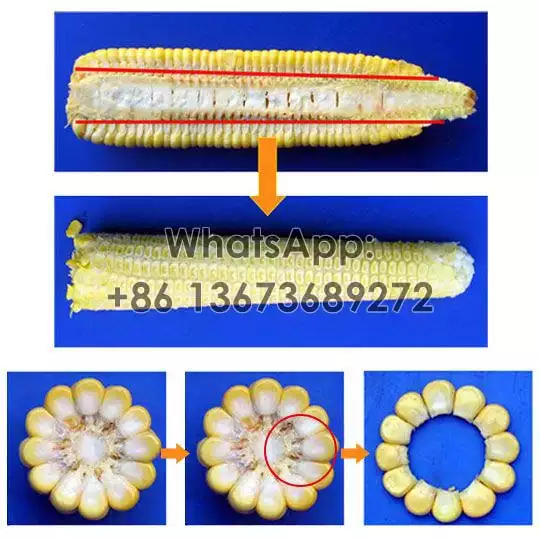 Corn seeds and corn cob separation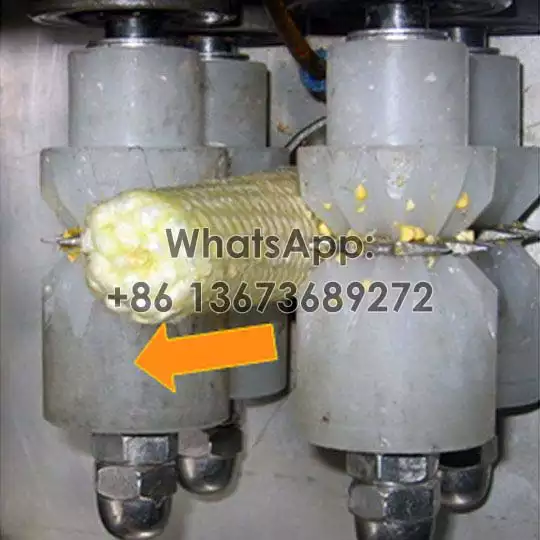 Accessories of the Sweet Corn Sheller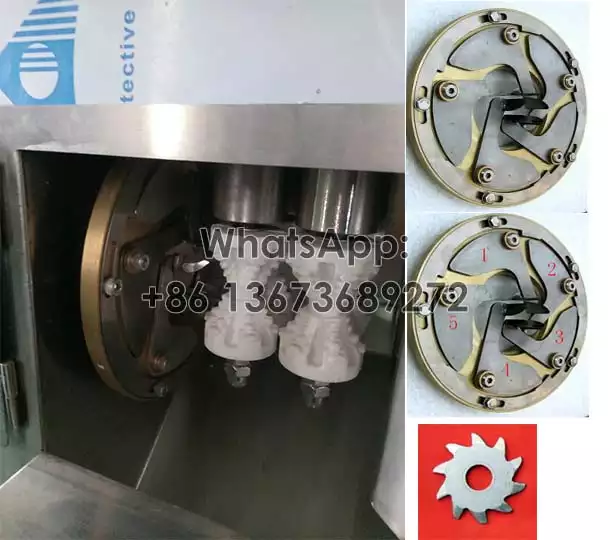 Plate and blades
These are the fresh corn sheller's accessories. If you want more as the option, tell us directly.
Successful Case: Sweet Corn Thresher Sold to Morocco
This Moroccan customer had a large amount of sweet glutinous corn that needed to be threshed and thus processed for the next step in the corn process. When he found our fresh corn sheller online, he sent us an inquiry. Our professional sales manager then introduced two of our machines to him. After reading the information, the Moroccan customer was interested in the more labor-saving one, the SL-368, and watched the working video of the machine. Finally, he placed the order. We packaged the machine and delivered it to his port.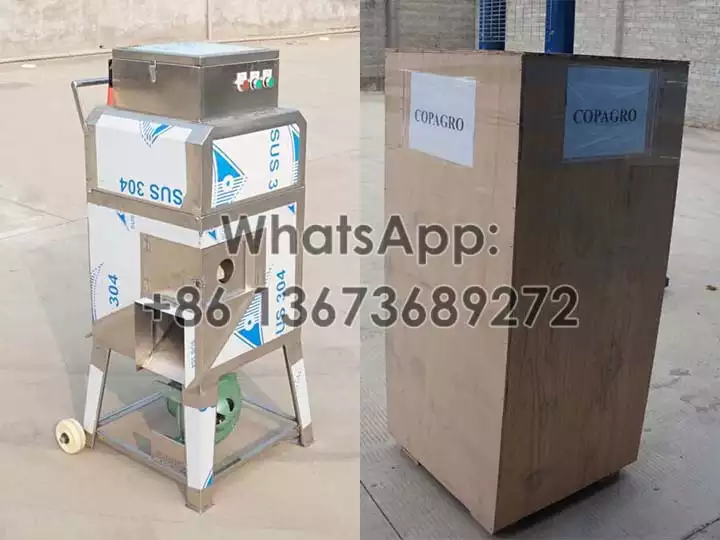 | | | |
| --- | --- | --- |
| Model | TZ-268 | TZ-368 |
| Power | 1.0kW | 0.4kW + 0.75kW+0.25kW |
| Capacity | 400-500kg/h | 400-500kg/h |
| Weight | 100kg | 110kg |
| Size | 700(L)×620(W)×1250(H)mm | 1320(L)*620(W)*1250(H)mm |
| Voltage | 220V,1 phase, 50hz | 240V,1 phase, 60hz |
Working Video of the Fresh Corn Sheller Machine
FAQ
Q1: What are the materials of the fresh corn sheller machine?
A1: SUS304 stainless steel material.
Q2: Which kind of corn is this machine suitable for threshing?
A2: Sweet corn, glutinous corn, fresh corn, fruit corn, frozen corn, etc.
Q3: How about the quality guarantee?
A3: One-year period. We are responsible for the malfunctions which are caused by machine-self and quality. If other malfunctions are caused by operation mistakes, man-made problems, etc, you, the client, should be responsible.