1500kg/h Hammer Mill Crusher Exported to Russia
This year, a Russian customer purchased 2 sets of 750-type 9FQ hammer mills from our Taizy company. This hammer mill crusher has a capacity of 1500kg per hour and can crush corn, straw, wheat, etc. If you are interested, please contact us!
Why did the Russian customer buy the 9FQ hammer mill crusher?
The Russian customer has his own livestock farm and wants to make animal feed. But other machines are too expensive, while the 9FQ is very cost-effective. And we have just the right machine for him, so he contacted us via WhatsApp!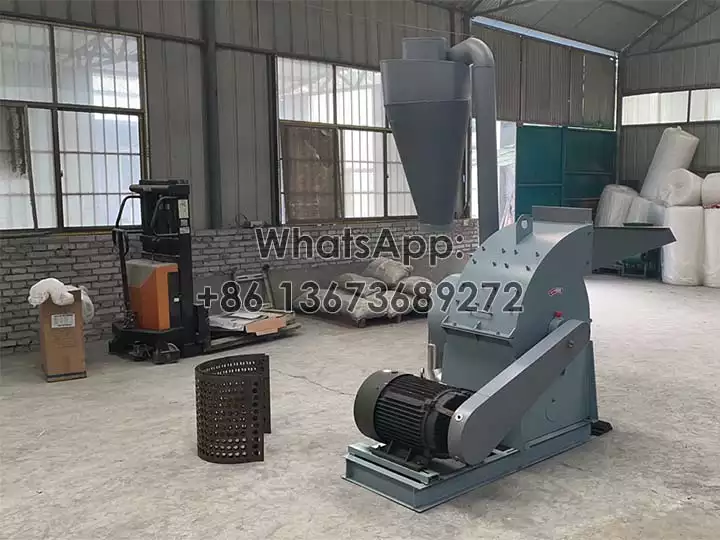 The whole communication process about the machine
When contacted, it was already established that the Russian customer wanted the crusher for his own use, as he wanted to make poultry feed.
So, our sales manager asked him about the size of his poultry and what capacity he wanted.
Next, based on the information he provided, our sales manager recommended the 9FQ-750 crusher and sent him relevant information about the machine, such as capacity, parameters, power, screen, etc.
After reading it, the Russian customer had some questions about the power system and screen, and our sales manager answered them one by one.
After that, the two sides signed the contract. During this period, the Russian customer also raised the question of how to install the machine after arrival. We would attach the installation and operation manual with the machine, so don't worry about that.
This is the whole process of communication.
Parameters of the hammer mill crusher bought by the Russian customer
S/N
Machine name
Specifications
Quantity
Unit
1
Crusher
(9FQ-750)
Voltage:380V50HZ three phase
Capacity:1.5-3t/h
Size:2100*1000*2500mm
Weight:850kg
Screen: hole diameter 3cm
2
sets
2
Cyclone
Suitable for this crusher
2
sets
3
Screen
3mm, 5mm, 10mm, 0.8mm (every type has 2 pcs)
8
pcs