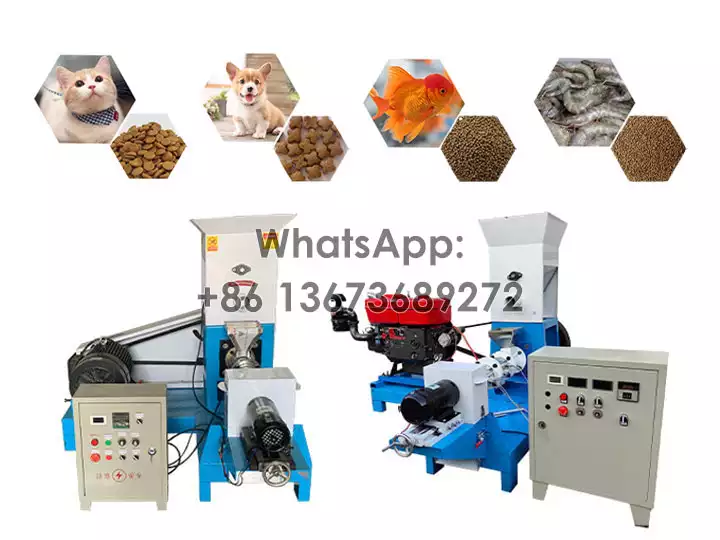 Just like us humans, animals also need to eat. Then there is the need for machines to produce animal feed. And the fish feed extruder is such a machine. It can not only produce feed for aquatic animals like fish but also pet food like dogs and cats. In addition, this fish feed pelleting machine can also produce floating and sinking material, just need to replace the screw sleeve. Machines can use electric motors and diesel engines as power systems. Moreover, the size of the feed pellets can also be selected.
Our fish food pellet machine sells well at home and abroad, such as in Peru, Ghana, Niger, Angola, Malaysia, Belgium, etc.
Progress Video for Producing Floating Fish Feed
From mixing the raw materials to producing the animal feed, every step has a very clear description. And in the end, after completing production, the video states how to clean the machine. Through this video, you can understand how to use the fish feed extruder to produce the feed pellet you want.
Floating Fish Feed Extruder Machine for Sale
As a professional agro machine company, we have various floating fish food machines for sale. Generally speaking, we have GDP-40, GDP-60, GDP-70, GDP-80, GDP-100, GDP-100. If you have requirements for a larger capacity, we have the fish feed production line available. Welcome to contact us for more clarifications!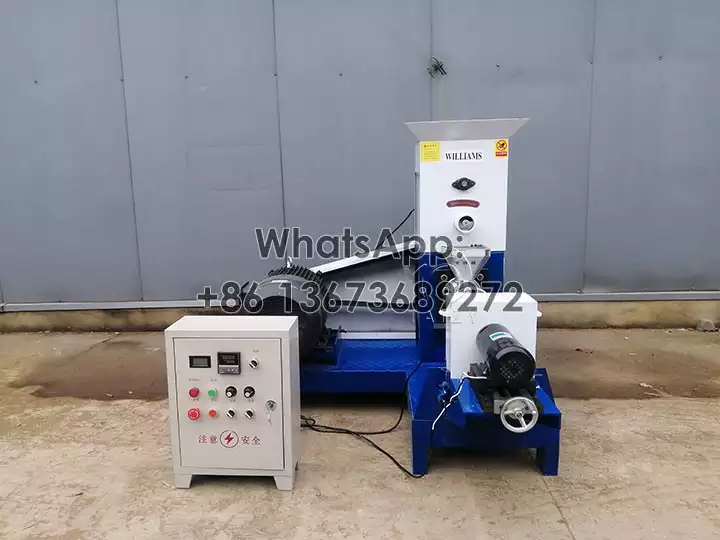 Applications of the Fish Feed Extruder
Taizy floating fish feed machine can produce various feed pellets, used for various areas. This machine can produce various feed pellets for animals, aquatic feed, pet feed, etc. For example, all kinds of fish, turtles, birds, pet dogs and cats, etc. If you are interested, please feel free to contact us!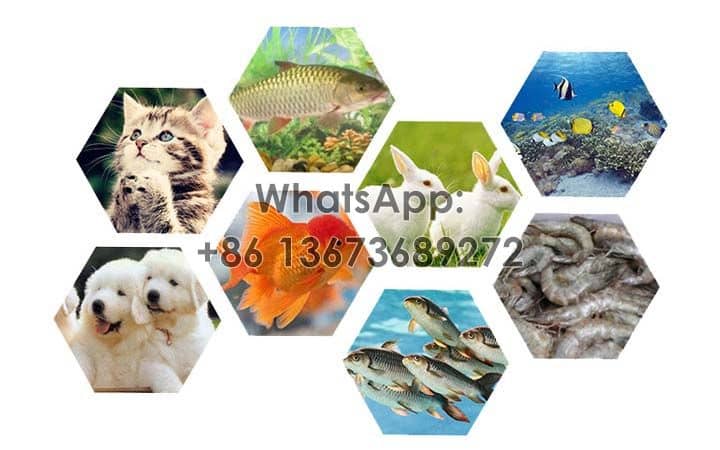 Spotlights of Floating Fish Feed Machine
Strong adaptability. This dry wet fish feed extruder can adapt to different production needs, from small feed extruder to large feed production. Large and medium-sized feed mills can use the machine for raw material processing or special feed production.
Wide application range. Such as the detoxification of puffed full-fat soybean, puffed corn, cotton meal (or rapeseed meal) or puffed pet feed, aquatic feed, fox feed, or other special feed.
Applicable to different materials. This machine is equipped with an automatic speed-adjusting feeder, and the feeding amount can be changed according to the situation.
Simple structure, great practicability, exquisite appearance.
Easy operation, convenient to maintain.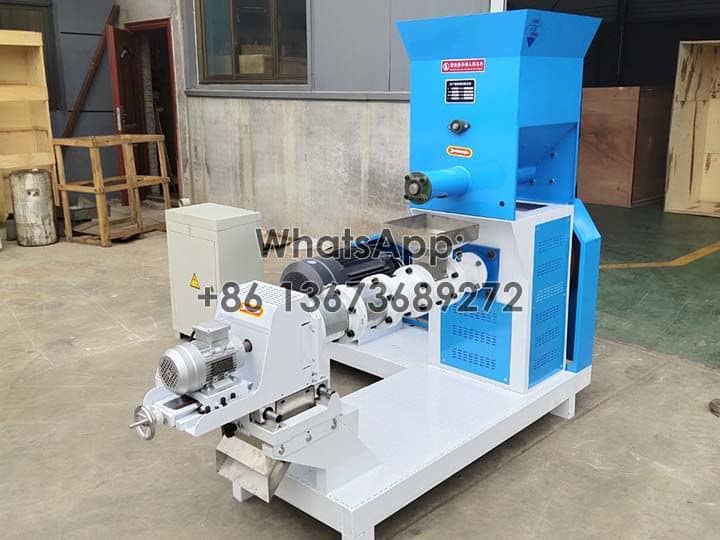 Fish Feed Extruder Design and Parts
To be honest, the fish food manufacturing machines have three parts, respectively feeder, extrusion device, and electronic control system.
Among them, the extrusion puffing device is the core part of the extruder. And the corresponding combination is selected according to different uses. That is, extruding different materials and different discharging methods.
The electronic control system is fixed separately. According to the power size of the host and the feeding form, the configuration is also different.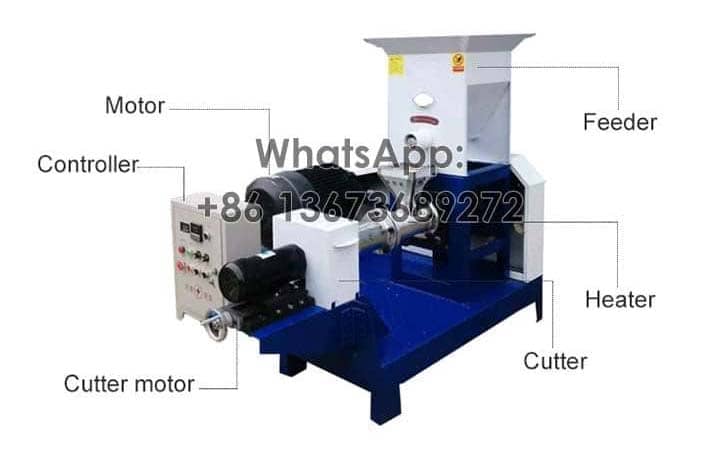 What Affects Fish Feed Extruder Machine Price?
Configurations. Because the configuration of the pellet machine varies. Output, power, etc. can affect the configuration of the fish pellet machine. For example, a small electric fish feed extruder machine price is definitely cheaper than a large one.
Functions. This fish feed floating pellet making machine is fully functional and can produce different feed pellets. The production of different particles requires corresponding molds. This is also a factor that affects the price.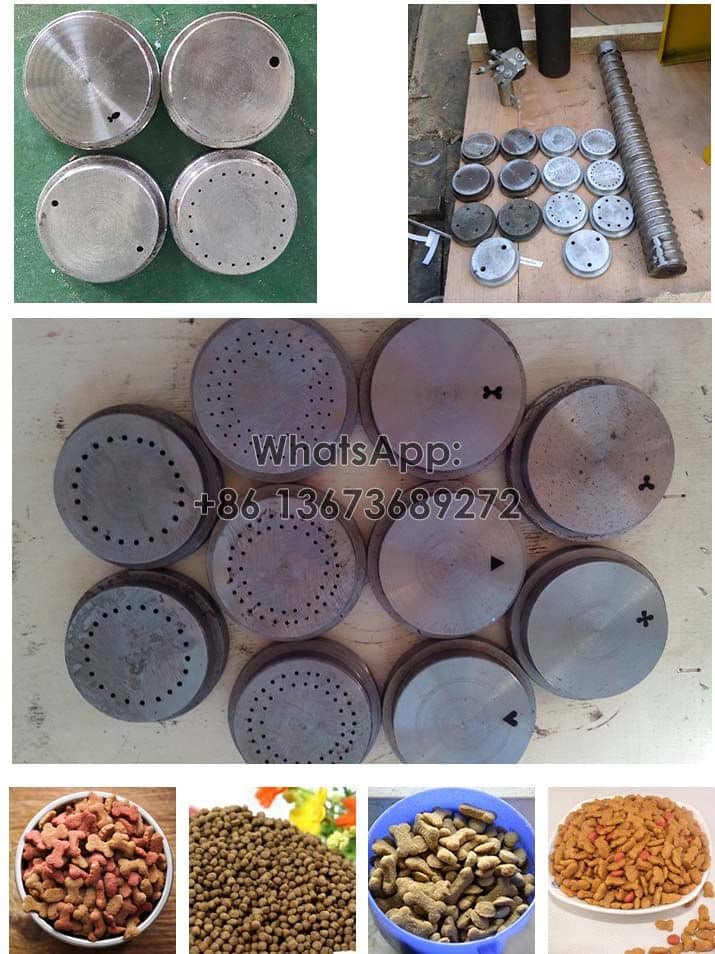 Materials. This machine uses high-quality materials, therefore the machine has high quality and long service life, and the price will be relatively high
Why is Taizy Agro the Top Choice for the Floating Fish Feed Extruder?
CE certificate. Our floating fish feed mill has the CE certificate, which states the machine is of good quality. And, it complies with the relevant regulations and rules.
Professional staff. Persons working in our company have professional knowledge and can offer the best solutions. Our sales managers always can find the most suitable solution to facilitate your business.
After-sales service. Actually, after receiving the machine, after-sales service is also very important. We provide 24-hour service so you can find us anytime.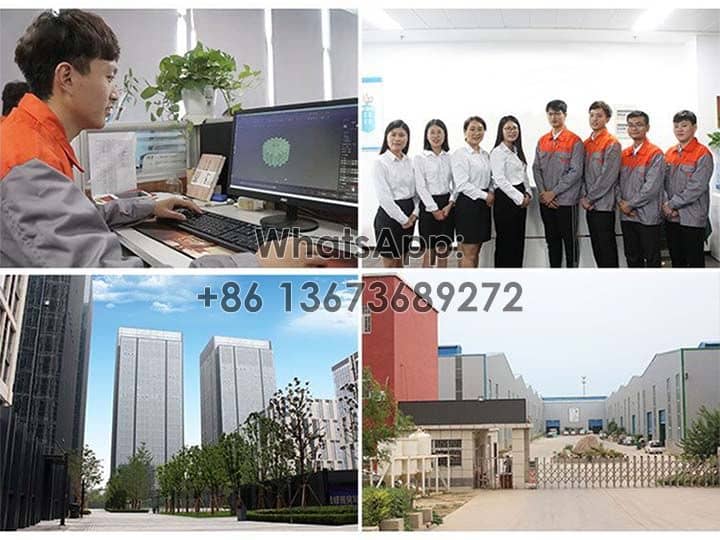 Operation Precautions of the Dry Type Fish Feed Extruder Machine
During production, it is forbidden to stand in front of the discharge port of the extruder.
Operators should wear high-temperature resistant gloves to prevent burns.
Before starting the equipment, it should be confirmed that the tools and other items are removed from the extruder.
During the operation of the equipment, the operator should frequently inspect the operation of the entire unit, and adjust it in time if any abnormality is found.
After the machine is stopped, when disassembling the discharge box, be careful to prevent anyone in front of the machine head, so as to avoid being burned by the steam in the machine.
Successful Case: Fish Pellet Making Machine Exported to Nigeria
This year our sales manager Grace received a customer inquiry about the price of a fish feed extruder machine in Nigeria. He runs a small feed mill and wants to buy an animal feed extruder. So Grace sent relevant working videos and photos. In fact, he was very concerned about the size of the feed pellets. Grace explained it to him. Our machine discharge hole diameter series are φ1mm, φ1.5mm, φ2mm, φ3mm, φ3.5mm, φ4mm, φ5mm, φ6.8mm. Users can choose from them. After that, the Nigerian customer signed a contract with us and paid a deposit. He was also very satisfied after receiving the machine.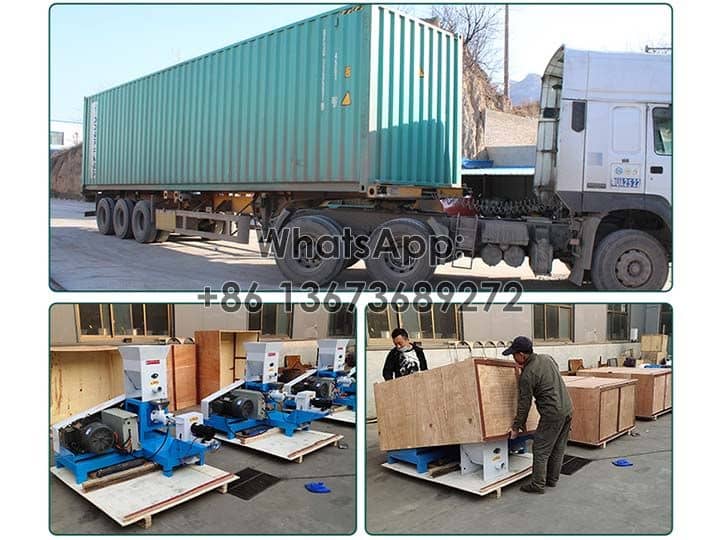 What are the Parameters of the Fish Feed Machine?
From the below table, you can find there are different types. When you need this fish feed extruder machine, please tell us your requirements, machine capacity, machine configuration, machine power, etc., our sales manager will provide the most suitable plan with professional knowledge.
| | | | | | | | |
| --- | --- | --- | --- | --- | --- | --- | --- |
| Model | Capacity | Main power | Cutter power | Feed supply power | Screw diameter | Size | Weight |
| DGP-40 | 40-50kg/h | 7.5kW | 0.4kW | 0.4kW | 40mm | 1260*860*1250mm | 290kg |
| DGP-60 | 150kg/h | 15kW | 0.4kW | 0.4kW | 60mm | 1450*950*1430mm | 480kg |
| DGP-70 | 180-250kg/h | 18.5kW | 0.4kW | 0.4kW | 70mm | 1600*1400*1450mm | 600kg |
| DGP-80 | 300-350kg/h | 22kW | 0.4kW | 0.4kW | 80mm | 1850*1470*1500m | 800kg |
| DGP-100 | 400-450kg/h | 37kW | 1.1kW | 1.5kW | 100mm | 2000*1600*1600mm | 1500kg |