25TPD Integrated Rice Milling Production Line

25tpd integrated rice milling production line is special rice processing equipment for the production of 25t per day. It functions to turn paddy rice into white rice. This rice mill plant has the platform to work, only one layer. Besides, it has compact structure, low consumption, easy operation. We, as a reliable agricultural machine manufacturer and supplier, have various output rice milling machine plants for sale. Different outputs can satisfy your various requirements. It's an ideal choice for small and medium-sized rice processing plants. Welcome to contact us for more information!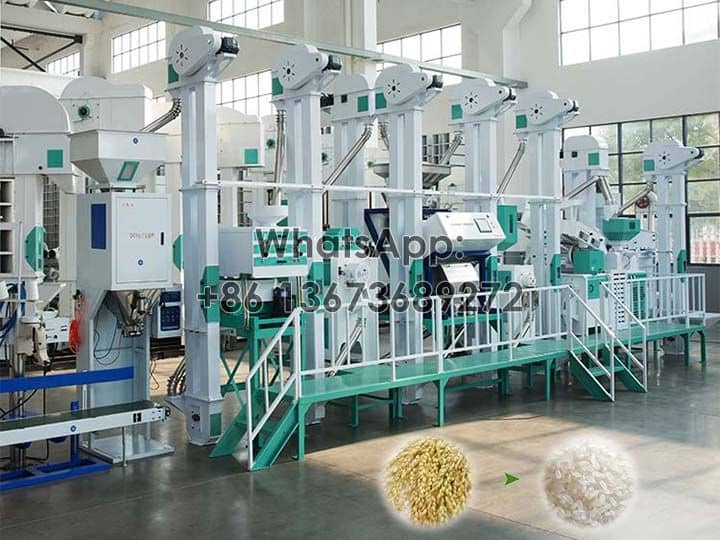 Structure of 25tpd Rice Mill Plant for Sale
This integrated rice milling production line includes 7 elevators, also the packing machine. Individual machines compose this complete rice mill production line, involving the destoner, rice husker, twice rice mill, color sorter, rice polisher, white rice grader, and packing machine. We can make different configurations to meet your requirements.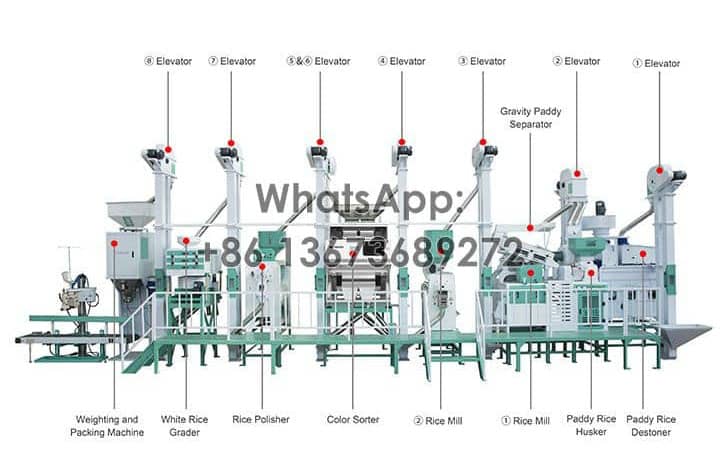 Work Process for Rice Milling Production Line
Feed hopper→detoner→rice husker→gravity separator→rice mill machine→rice mill machine→color sorter→rice polisher→white rice grader→packing machine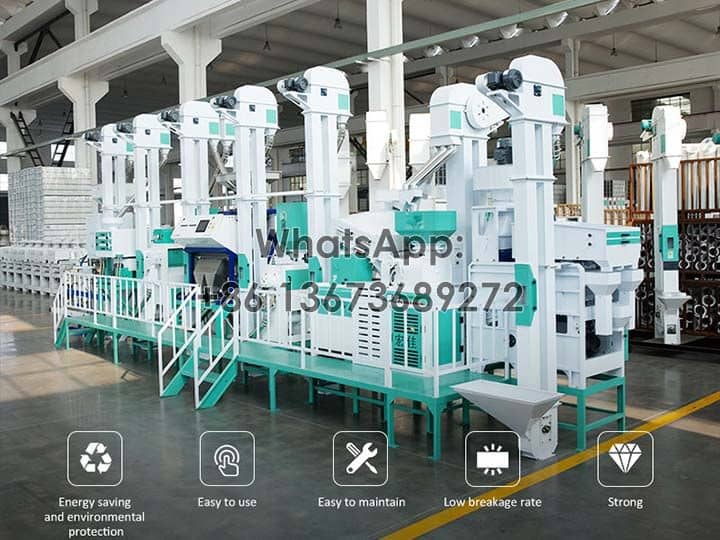 Features of 25TPD Rice Milling Production Line
Good stone removal effect, fast shell breaking speed and good grain separation effect.
Elevating rice automatically, advanced international standards.
Small machine vibration, simple operation, fast rice output.
Fully automatic complete rice mill plant, low consumption.
Customization. We can combine different rice mill plants based on your actual demands.
Services You'll Enjoy about Rice Mill Plant for Sale
Being a professional company, we provide lots of services to comfort you. Now we mainly introduce the pre-sale service, on-sale service, and after-sale service.
Pre-sale service
For example, you want 25tpd rice mill production line. Then, in this process, we help you understand the rice mill plant for sale. Moreover, we supply technical support.
On-sale service
We will give the process pictures and make you get to know the machining process. Also, we're committed that the machine is super quality and in good condition before delivery.
After-sale service
Online guidance and video support are the basics. We also prepare the manual and maintenance along with the machine.
Packing and Shipping of Rice Milling Production Line
When delivering the machine belonging to 25tpd rice milling production line, in order to avoid the crash during shipment, we always pack machines into wooden cases. Because it has many advantages such as easy production, lightweight, high strength, good durability, and relatively cheap price.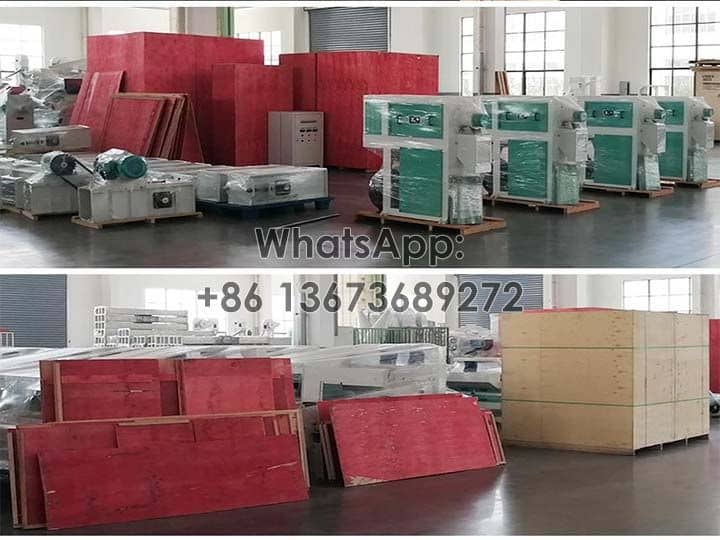 Related Machine