200tray/h Nursery Seeder Shipped to Zimbabwe
Taizy nursery seeder is a practical machine specializing in the seedling of various fruits and vegetables. The seedling machine is powerful and has a wide range of applications. In September 2022, we exported a semi-automatic seedling machine to Zimbabwe.
Why did the Zimbabwean customer want to buy a nursery machine?
This Zimbabwean customer is engaged in vegetable farming agriculture in the region, offering various types of vegetables locally. Since vegetables are seasonal, there is a need for some technical means to achieve vegetable cultivation. Therefore, this customer wanted to find a seedling machine to raise seedlings first to shorten the natural growing time and increase the survival rate.

Communication process about the nursery seeding machine ordered by the Zimbabwe client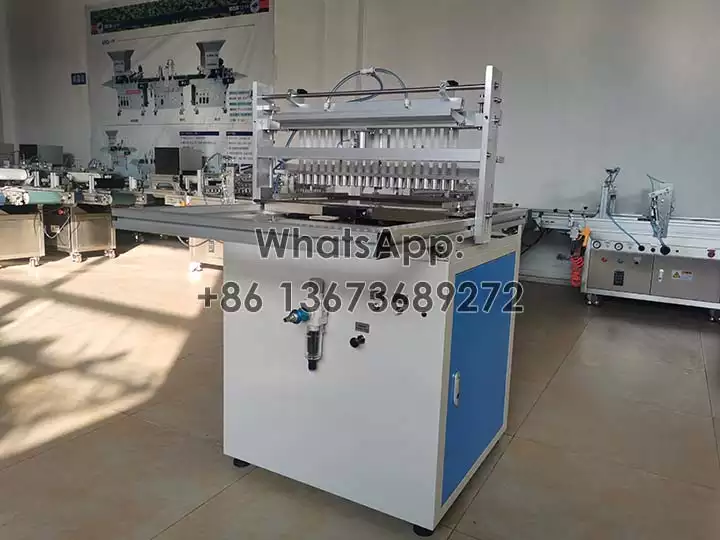 Clear the customer's needs: when receiving the Zimbabwe client's demands, Taizy staff got the general requirements about the nursery seeder and then arranged the matched sales manager.
Introduce the machine details: the sales manager would further clarify what machine you need, and then will send relevant information about the machine according to your needs, including but not limited to machine pictures, videos, parameters, configuration, etc.
Confirmation of machine details: This Zimbabwean customer asked his own questions based on the machine information, such as the machine suction needle condition, the machine tray, etc. Our sales staff answered them one by one.
Reach cooperation: The customer placed an order and paid, and both parties reached cooperation.
Parameters of nursery seeder bought by the Zimbabwe client
S/N
Details
Quantity
1
Nursery seeder
Model: KMR-78
Capacity: 200tray/hour
Size: 1050*650*1150mm
Weight: 68kg
material: carbon steel
1 set
2
Trays
200cell
Weight: 150g
Size: 54*28*3.8cm
2400 pcs
2
Operation video of the nursery seeder sent by Taizy