Export 1500-2200kg/h automatic peanut sheller to Pakistan
This customer from Pakistan was facing problems with his previously purchased automatic peanut sheller which was affecting his productivity. He was in dire need of a reliable and efficient peanut shelling machine to solve this challenge. He was seeking a machine that could consistently and quickly shell peanuts, increase productivity and reduce labor intensity.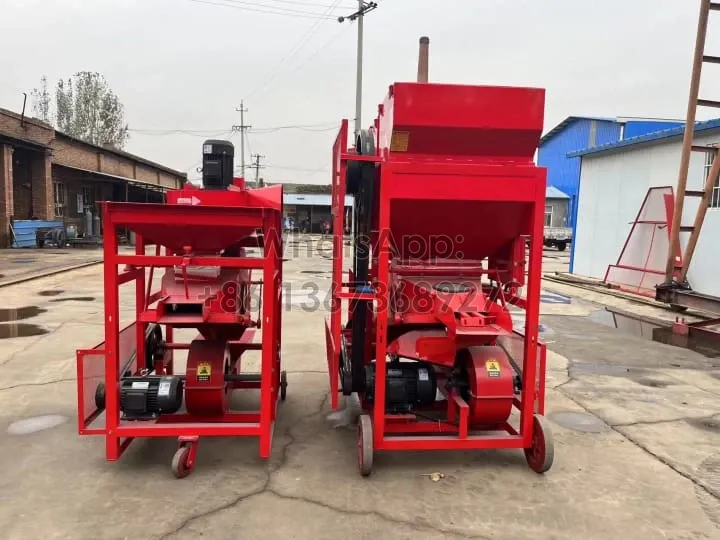 Taizy's solution for Pakistan
Our automatic peanut sheller unit provided the perfect solution for this customer. This machine has been carefully designed to ensure a stable and efficient peanut shelling process. Its advanced technology and automation features make the shelling process easier and faster, saving a lot of time and labor costs.
After in-depth understanding and conversation, this Pakistani customer is very satisfied with our 6BXH-3500 groundnut shelling unit and finally decided to buy it. In addition, because of the subsequent want for peanut peeling processing, therefore, he also ordered a peanut peeling machine. The final list of this purchase is as follows
Item
Specifications
Qty
Peanut Sheller Machine
Model:6BHX-3500
Capacity (kg/h):1500-2200
Shelling Rate (%):≥99
Cleaning Rate (%):≥99
Breakage Rate (%):≤5
Loss Rate (%):≤0.5
Humidity (%):10
Shelling Motor  :4KW;5.5KW
Cleaning Motor:3KW
Total Weight (kg):1300
Dimension (mm):2500*1200*2450
Packing size:2.43*1.18*2.18m  
1.98*1.075*1.9m
Includes motors ,air conveyor control panel
HS CODE: 8438600000
1 set
Peanut Peeling Machine
Model: HT-1
Dimensions: 1200*500*1200mm
Output: 200-250kg/h
Motor 0.55kw
Fan 0.55kw
Weight:110 kg
1 pc
Moisture meter
Accuracy ±1%
Ambient temperature 0~40 (℃)
Power supply voltage 4*AA batteries (V)
Overall dimensions 410*80*40mm (mm)
1 pc
machine list for Pakistan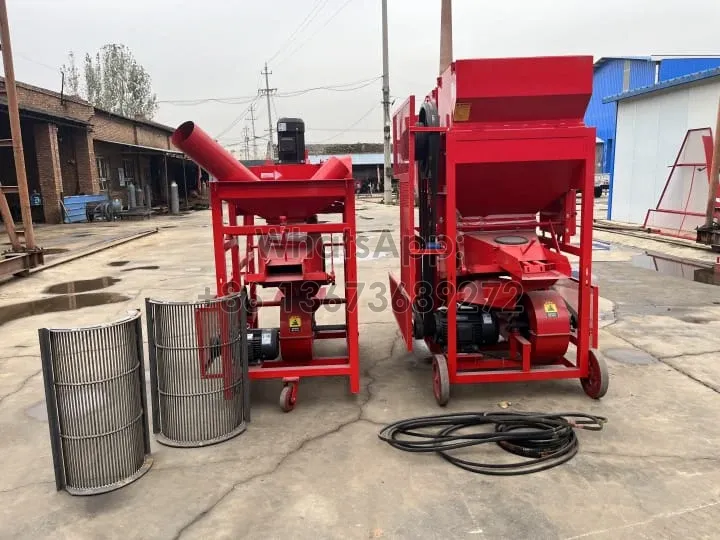 Usage results of Taizy automatic peanut sheller
This customer used our automatic peanut sheller with remarkable effect. His feedback indicated that this machine not only solved the previous problem, but also greatly improved the production efficiency. The speed of peanut shelling was significantly faster, while maintaining high-quality shelling results, which brought him great satisfaction.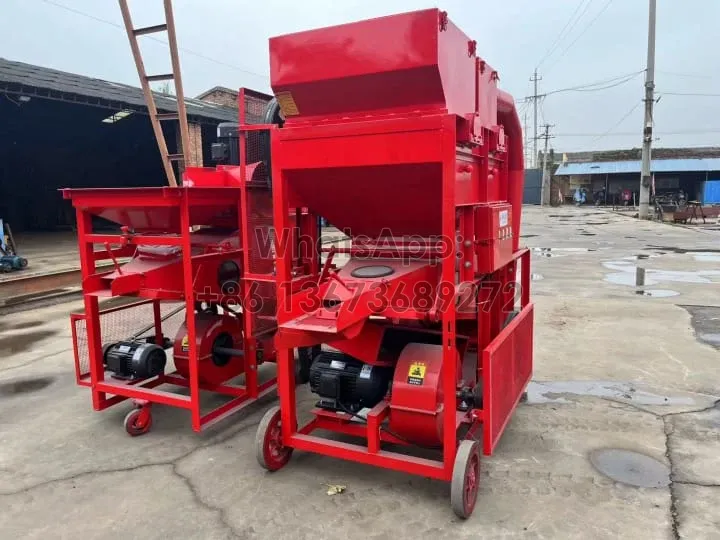 Attraction of our automatic peanut sheller
Taizy's peanut shelling unit is popular among customers because of its high efficiency, stability and easy operation. Its automation function makes the operation easier, which not only improves efficiency but also lowers the threshold of use. Our customers are very satisfied with the performance and reliability of this machine and the excellent after-sales service provided by Taizy.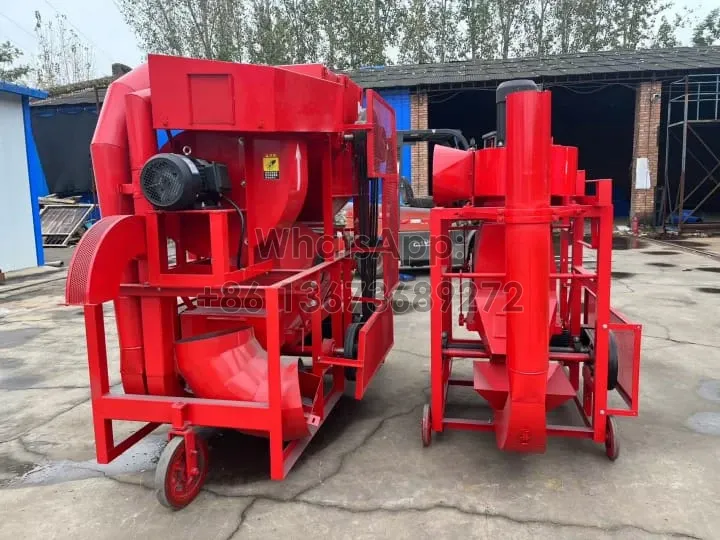 Inquiry about Taizy peanut sheller!
Are you looking for equipment that can process peanuts quickly and efficiently? Come and contact us, our sales managers are professional and can provide you with professional advice and the best offer.