Can corn silage be baled?
Corn occupies a large proportion in agriculture, and naturally, corn stalk is also used as an important animal feed. After we chop the stalks by using the chaff cutter machine, we can use the corn silage baler machine for baling. In fact, we use the silage baler for sale mainly to prepare more animal feed for farmers who raise cattle, sheep, and other animals. And herbivorous animals can use corn stalks as feed. So, what is corn silage? What is a corn baler? Listen to my narration one by one.
What is corn silage?
Corn silage, as the name suggests, is to cut corn stalks (dry or wet) through a hay chopper, and then pack them into round shapes with a round baler, such feed is corn silage. In the process, the machine used is the corn silage baler.
This corn silage, fermented, is used to feed cattle, sheep, and other livestock in winter. In addition, corn silage is rich in nutrition, fragrant smell, and high digestibility. The crude protein in the fresh sample can reach more than 3%, and it is also rich in carbohydrates.
So, choosing corn silage is a great way to solve the animal feed, like cattle, sheep, horses.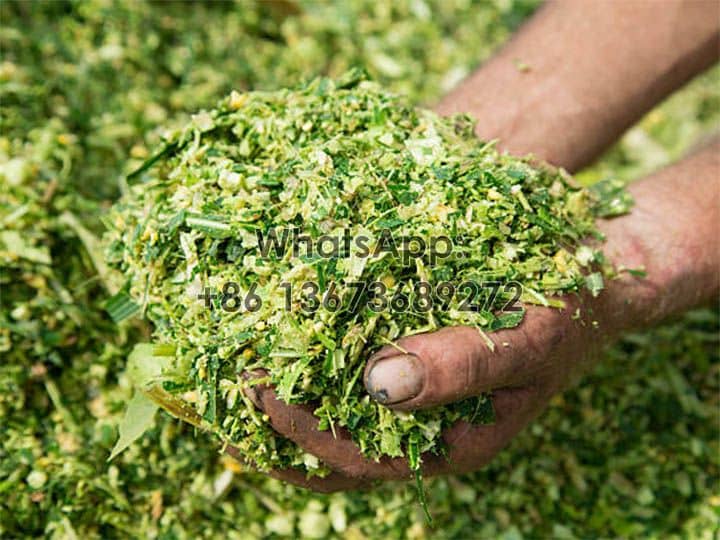 What is a sialge round baler?
Because silage balers can bale and wrap the forage into a round shape, this corn silage baler is also called silage round baler.
As a professional silage baler manufacturer and supplier, we have model 50 and model 70 available. You can use these two types of silage special baler to pack the corn silage. The machine has advantages of high efficiency, reliable performance, easy operation.
Welcome to contact me via WhatsApp/Wechat/Tel No. +8613673689272 for more information.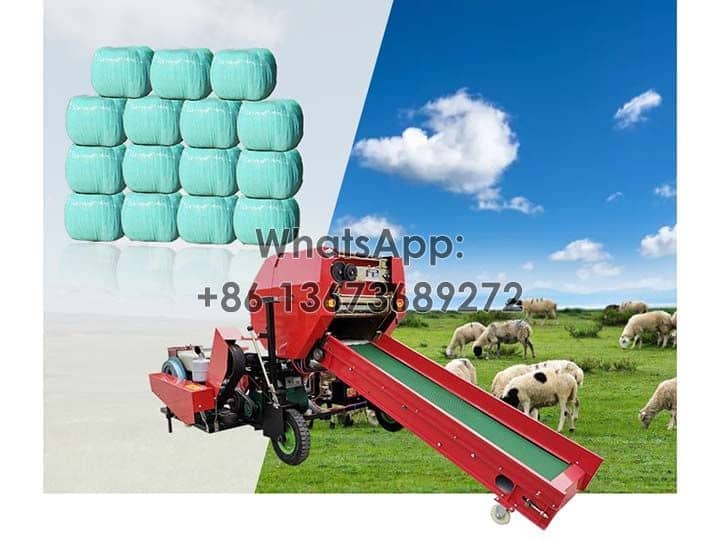 How wet can you bale corn silage?
When you want to bale corn silage, you need to know the humidity at the time of baling. Because this humidity will affect the storage time of silage and the taste of animal consumption.
However, generally speaking, our corn silage baler can bale and wrap the silage whether it's dry or wet. Thus, after chopping the corn silage, if you want dry silage, leave them to dry for some time; if not, you can immediately use the baler to wrap.
How long does a silage bale last?
After baling and wrapping the corn silage, the silage can be stored for 1 to 2 years.
Also, in the round bale, there is the yarn or plastic net. We have the yarn and plastic net to bundle the corn silage. One thing you should attention to is that remove the plastic net when using the corn silage. But if you use the yarn, it doesn't matter. 50 type silage baler can use both while 70 type only uses the plastic net.