Send combined groundnut shelling machine to Tajikistan again
A dealer in Tajikistan has successfully sold Taizy combined groundnut shelling machine not long ago. This time, he chose Taizy's products again and bought two peanut shelling units directly, what is special behind this choice?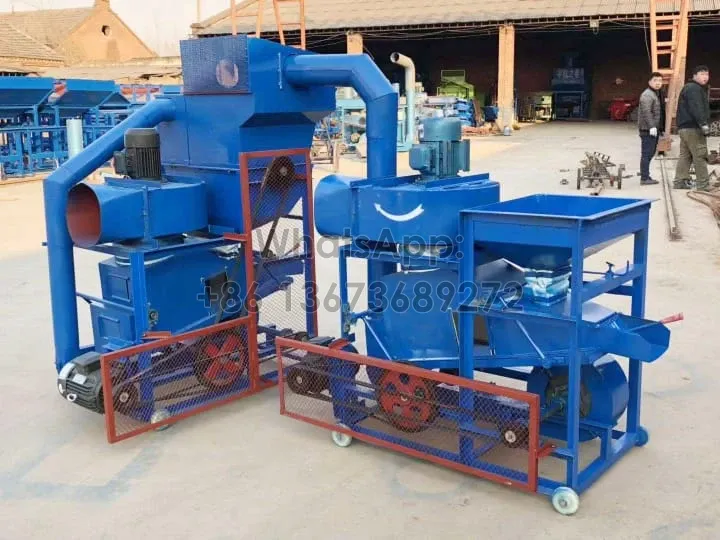 Why choose Taizy machine again?
This Tajikistan customer chose Taizy's combined groundnut shelling machine again because he was impressed with the performance and quality of the product. His customer needed efficient and reliable machines to meet the growing local demand for peanut products. Therefore, he chose Taizy again because our products can perfectly meet his customer's needs.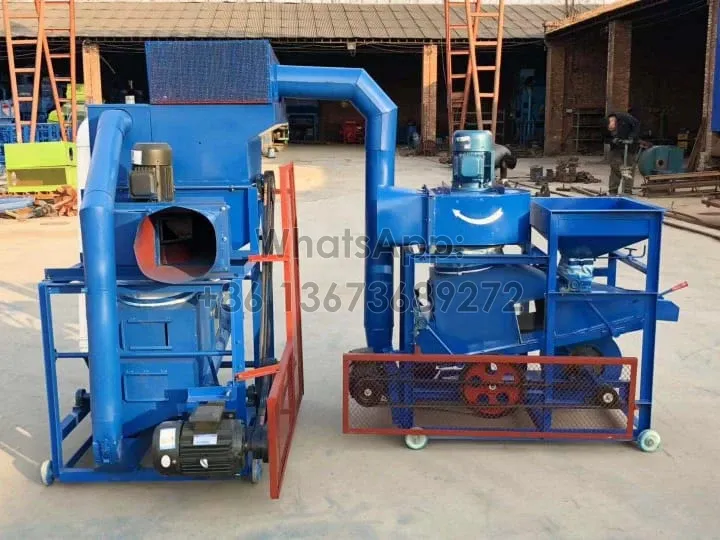 Also, this is not our first partnership with this Tajikistan customer. He has purchased our products before and has built up a trustworthy relationship through this period of co-operation. The customer is very satisfied with our product performance and after-sales service, which is one of the reasons why he chose Taizy again.
Attractive points about the combined groundnut shelling machine for Tajikistan
Taizy's peanut shelling and cleaning unit has excellent shelling rates, which means that peanut shells can be removed efficiently, maintaining the integrity of the peanuts and increasing processing speed. This is exactly what the customer needed, as his customers demanded a high-quality peanut product, and that's exactly what our machines were able to provide.
We have always been committed to providing our customers with high-quality and high-performance agricultural machinery and equipment. Our combined groundnut shelling machine is well known in the industry for its excellent performance and durability, and has earned the trust of customers worldwide.
Machine list for Tajikistan
Item
Specifications
Qty
Peanut Sheller Machine
Model: TBH-1500
Cleaning Motor:1.5+1.5KW
Shelling Motor:1.5+3KW
Capacity:≥1000kg/h
Weight:520kg
Size:1750*900*1630mm
Cleaning Rate (%):≥99%
Shelling Rate (%):≥99%
Loss Rate (%):≤0.5%
Breakage Rate: ≤5%
2 sets
machine list for Tajikistan
Notes: This customer ordered the peanut shelling machine voltage(380v, 50hz, 3-phase), and the combined groundnut shelling machine to be packed in wooden box packaging. In addition to a set of extra 9.5mm, 7.5mm screen.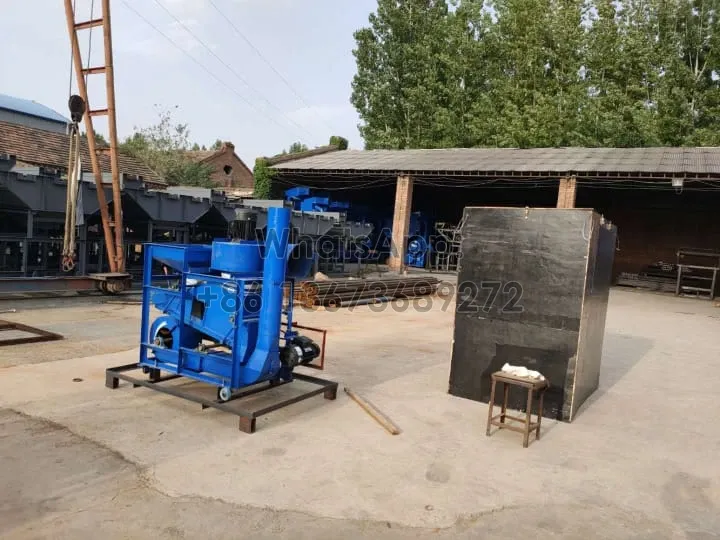 Are you looking for how to shell peanuts efficiently? Welcome to contact us to help you shelling fast.