Hot selling 50-type corn silage packing machine for your farm
With the continuous progress of agricultural technology, the corn silage packing machine has become one of the important pieces of equipment for modern farms. With its excellent performance and convenient operation, the 50 automatic baling and wrapping machine has become the first choice of many farmers. However, when faced with a choice, do you also struggle with how to pick the right automatic baler and wrapper for your farm? Let's take a deeper look at these two types of silage baling machines to help you make a better choice.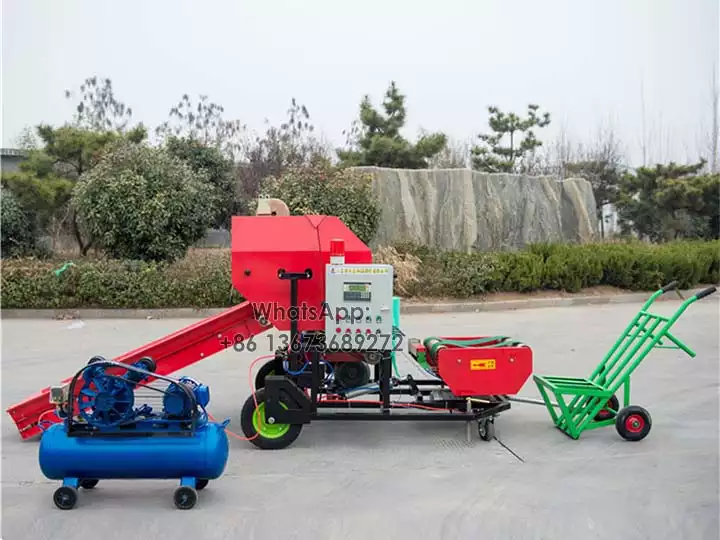 Does corn silage packing machine capacity meet your farm size?
Farm size varies and so do the capacity requirements for baling and wrapping machines. Taizy fully automatic silage baling machine has a baling speed of 60-65 bales/h, 5-6t/h, the bale size is 550*520mm, and the bale weight is 65-100kg/bale. You can refer to these basic parameters to check whether it fits your farm use. Also, you can tell us and our manager will offer the solution for your farm use.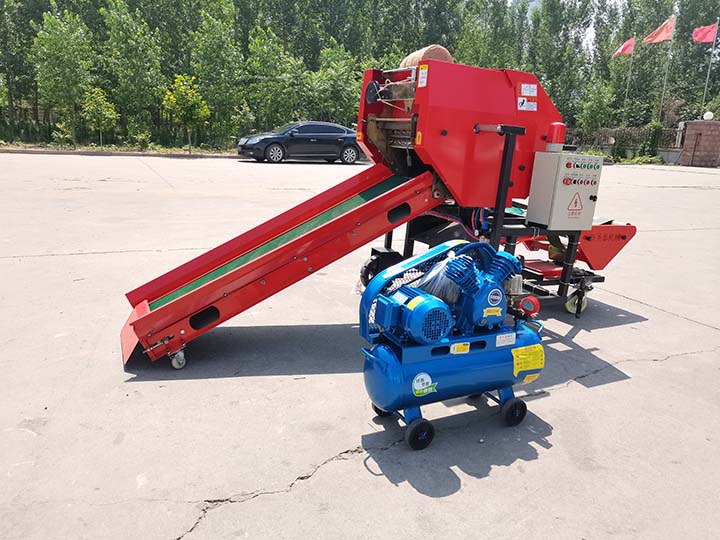 Operations and technical requirements of model-50 silage baling machine
With the purchase of a fully automatic corn silage packing machine, you will be able to perform skilled operations for silage baling. As a renowned baler manufacturer, Taizy offers detailed operator manuals and training support to ensure that users can quickly get up and running with this model. Our professional team is ready to provide technical support to ensure that you can take full advantage of the efficient performance of the 50-type automatic baler & wrapper and complete your farming operations with ease. Choose Taizy to make the operation easy and efficient!
Budget and return on investment for the silage baling and wrapping machine
Before buying a 50-type silage baler machine, make sure you have a clear budget for the price of the machine and carefully weigh the benefits it will bring. While buying a corn silage packing machine may be a significant investment, its efficient operation and quality wrapping results will provide long-term returns and benefits. When making your choice, connect with Taizy for pricing and return on investment analysis to make an informed decision.
After-sales service and support of the automatic silage baling machine
It is also vital to know the after-sales service policy of the machine manufacturer. Taizy corn silage packing machine is known for its excellent after-sales service. We have an experienced technical team that can respond to customers' needs in a timely manner and provides professional solutions to ensure the proper operation of the machine and extend its service life. Buy Taizy's 50-type automatic baling and wrapping machine and get reliable after-sales service and support to ensure your farm can operate efficiently for a long time.
Contact me now to start a successful journey of your silage business!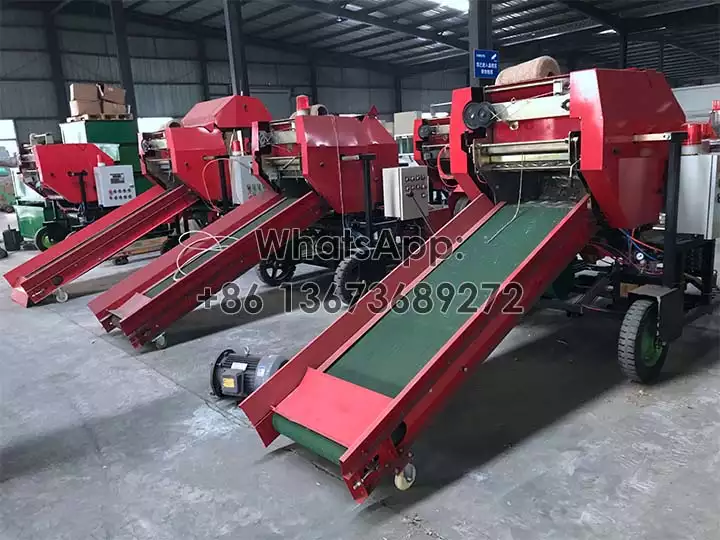 Choosing a 50-type fully automatic corn silage packing machine and working with Taizy will bring reliability and efficiency to your farm. Regardless of the size of your farm, we are committed to providing quality machines and comprehensive support to ensure you can succeed in your agricultural production. Choose Taizy and let the corn silage packing machine become your farm's right hand!