Diesel Engine Silage Wrapper Machine Exported to Guatemala
As the name implies, the silage wrapper machine is for baling and wrapping the silage as the animal feed. And, this machine wraps the materials into the round shape, also called round baler. Besides, this silage baler and wrapper machine can use an electric motor and diesel engine as the power system to work. Customers can choose as your needs. Our silage baler and wrapper for sale have model 50 and model 70 available. Moreover, our machines are exported to Kenya, Nigeria, the Philippines, etc.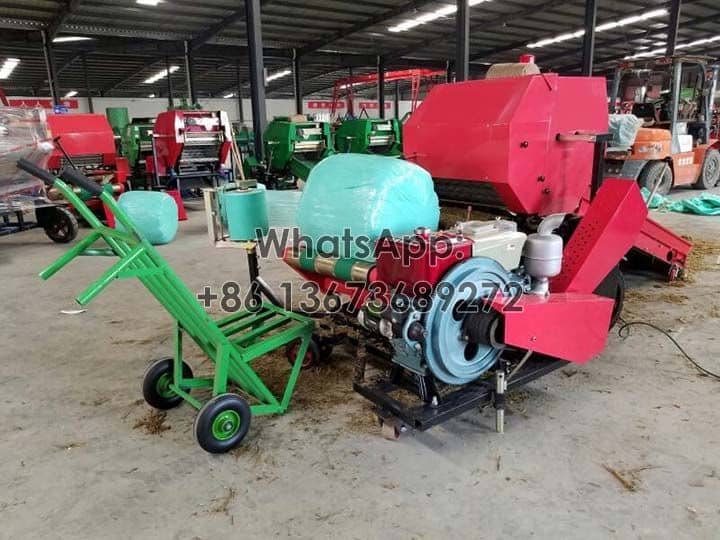 Case Profile
In March of this year, our sales manager Coco received an inquiry from Guatemala. After Coco contacted him, the Guatemalan customer made it clear that he wanted to buy a diesel-powered baler. Because he runs a hay mill. A Guatemalan customer said he wanted a diesel-powered silage wrapper machine to speed up his business. As a result, Coco sent relevant working videos and photos.
In addition, because the machine cannot avoid the use of ropes, films, and nets, the Guatemalan customer also intends to buy a batch. With the professional help of Coco, the customer finally purchased a baling and wrapping machine and rope, net, and film.
Why Purchasing Diesel Engine Automatic Silage Wrapper Machine?
Guatemala is a developing country. All aspects of the country are developing. Purchasing a silage wrapper machine powered by a diesel engine is very suitable in view of the current national conditions. There is no need to worry about the shutdown of the factory due to power problems. As long as there is enough diesel, work can continue.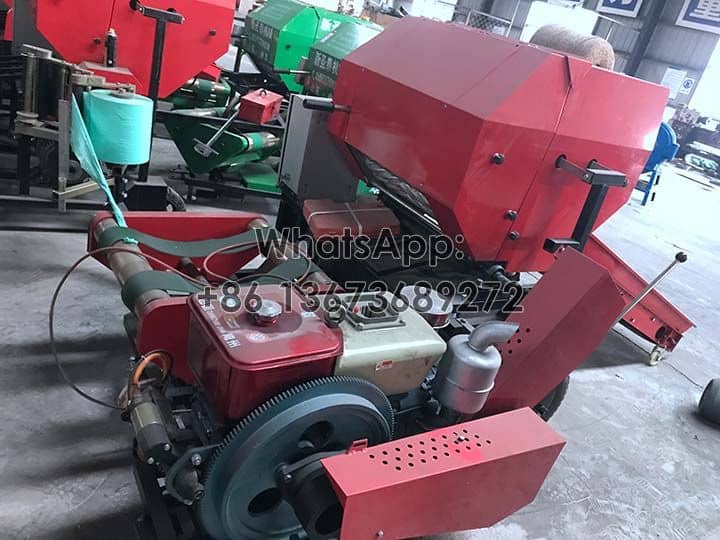 Diesel can keep the machine working. Because the power supply is unstable. The use of diesel engines can ensure the working state of the machine. In this way, the daily output of the machine can be guaranteed, which is beneficial to the sustainable development of the customer's business.