DGP-60 Fish Feed Machine Delivered to Mali
Taizy fish feed machine is a great machine to produce various fish feed, also the dog, and cat feed. This fish food pellet machine has the advantages of high efficiency, high cost performance, and high popularity in the market, so customers from all over the world have ordered it. Recently, a customer from Mali ordered three 60 models of diesel-driven fish pellet mills from us.
The details of the fish feed machine ordered by the Mali customer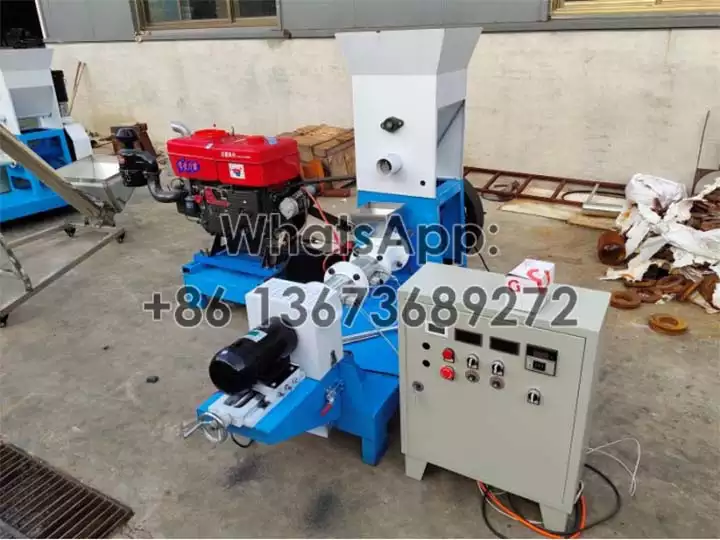 This customer contacted us via WhatsApp and sent us an inquiry. Our sales manager, Lena, contacted him and through conversation, she learned that he bought the machine for sale and had his own store in the area.
Based on his needs, Lena recommended our Taizy fish feed machine and sent him the relevant information about the machine. After reading it and combining it with his own actual selling situation, this Malian customer liked the 60-model of the machine even more. In addition to that, he also emphasized that the diesel model is better than the electric model because of the location.
So Lena recommended the corresponding machine to him. She also said that our machines had been exported to many countries and they were very popular and the market was very wide. Finally, the customer ordered 3 diesel models of fish food pellet mill.
Item
Parameters
Quantity
Floating fish feed machine
Model: DGP60
Main power: diesel engine
Raw supply power: 0.4kW
Cutting power: 0.4kw
Screw diameter: 60mm
Capacity: 120-150kg/h
Size: 1450*950*1430mm
Weight: 480kg
3 sets