Fish Feed Making Machine Sold to Côte d'Ivoire
The fish feed making machine, generally speaking, also known as the floating fish feed pellet machine, is used to make various feed pellets for pets, aquatic animals, birds, etc. The fish food pellet machine uses corn, soybean (soybean cake), mixed materials, etc. as raw materials, directly added to the machinery. And then the raw materials can be puffed to produce different particles with the novel shape, delicious tastes, and rich in nutrients. These feed pellets are suitable for dogs, cats, fish, birds, rabbits, shrimp, chickens, turtles, mink, foxes, and other different pet taste feed. Moreover, this machine is suitable for breeders, small and medium-sized feed mills, and research institutions. In June this year, a customer from Côte d'Ivoire bought the fish feed making machine and its auxiliary equipment.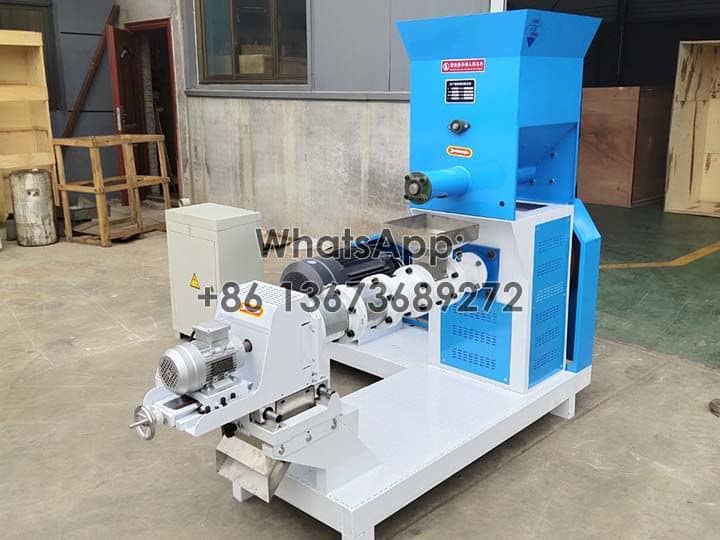 What Kinds of Pellets are Produced?
The fish feed puffing machine can produce a variety of granular feed:
Pet feed: cat food, dog food, fox food, cat litter, rabbit food, puppy food, etc.
Aquatic feed: ornamental fish feed, floating material, sinking material, turtle food, frog food, fishing bait particles, and other millimeter particles.
Livestock feed: livestock breeding feed, cattle and sheep feed, corn and soybean straw puffed pellets, etc.
Bird feed: multi-size bird feed pellets, parrot training food, etc.
Advantages of Floating Fish Feed Pellet Machine
Non-integral independent electric box, the electric box can be moved to a suitable position.
Reliable work, durable, low failure rate, easy to operate and maintain.
The screw has a strong pumping effect, the material has a strong stagnation and diffusion effect. The propulsion speed is faster, the product quality is relatively stable.
Processing floating feed doesn't need the binder. The stability can be maintained in the water for more than 2 hours.
Feed palatability is improved. Feed raw materials are puffed, the aroma increases and the palatability improves to stimulate the appetite of animals and poultry.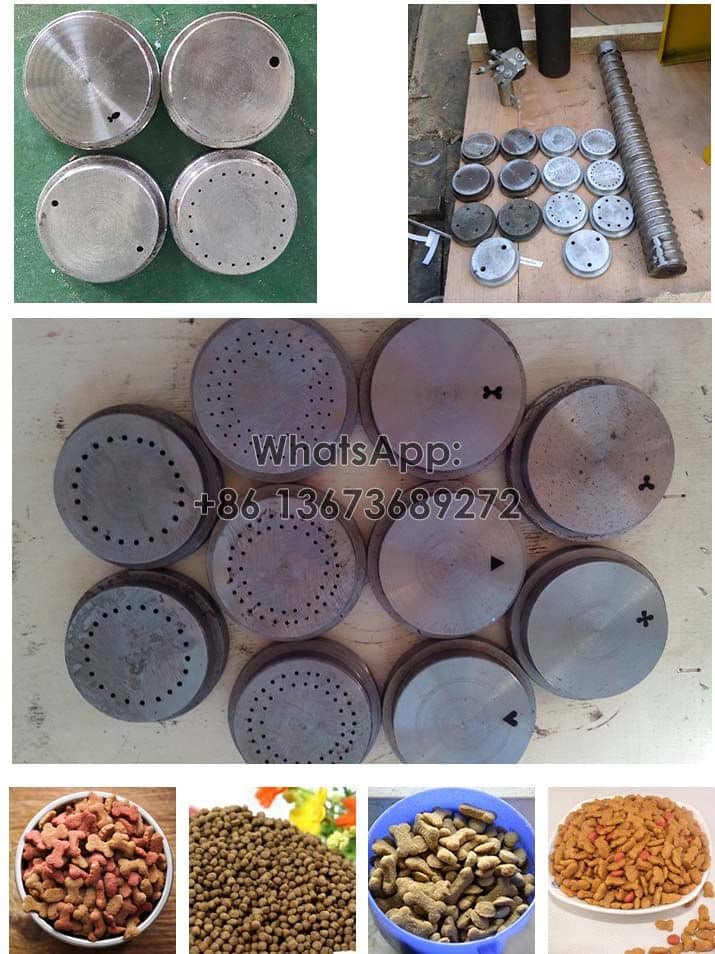 What Kind of Machine did the Côte d'Ivoire Customer Buy?
The customer from Cote d'Ivoire bought the fish food making machine for his own use. His goal was very clear and he asked our sales manager directly about the type and output of our fish pellet mill. Our sales manager Coco sent him the machine parameters, photos, and other information. After looking at it, the Côte d'Ivoire customer decided to buy the DGP-80 floating fish feed pellet machine right away.
In addition to the 80-type fish feed making machine, the Côte d'Ivoire customer also purchased the following machines:
| | | | | | | |
| --- | --- | --- | --- | --- | --- | --- |
| Machine name | Power | Capacity | Size | Weight | Quantity | Material |
| Hammer mill | 3kW | 300kg/h | 800*650*720 mm | 90kg | 1 set | / |
| Screw conveyor | 1.5kW | 300kg/h | 2400*700*700mm | 120kg | 2 sets | stainless steel |
| Mixer | 3kW | 300kg/h | 1430*600*1240mm | 120kg | 1 set | stainless steel |
| Air conveyor | 0.4kW | 300kg/h | / | 120kg | 1 set | stainless steel |
| Dryer | / | 80kg/h | 1200*600*1700mm | 140kg | 1 set | / |
Questions Occured During the Communication
During the communication, the Cote d'Ivoire customer also wanted to buy a grinder, mixer, dryer, etc. According to his needs, Coco recommended the fish pellet making production line to him. After looking at the production line and combining his needs, the Côte d'Ivoire customer asked the following questions.
Should I need to add a lifter between the pulverizer and the mixer?
The recommended dryer is more expensive, is there a more cost-effective dryer?
What is the model of the granule coming out? How many models are there?
How to install it after receiving it? What kind of power is suitable? Three-phase power or single-phase power?
Does the voltage meet the local standard? How to pay the deposit?
Our sales manager Coco answered patiently and carefully.
How to Make the High Quality and Tasty Fish Pellets?