Taizy fish pellet machine helps Mozambique customer create high-quality fish feed
In May 2023, one customer from Mozambique bought a 120- 150kg/h (DGP-60) fish pellet machine for his business. This customer pays great attention to quality and efficiency, and after inspection and comparison, he finally chose our company's Taizy fish pellet machine.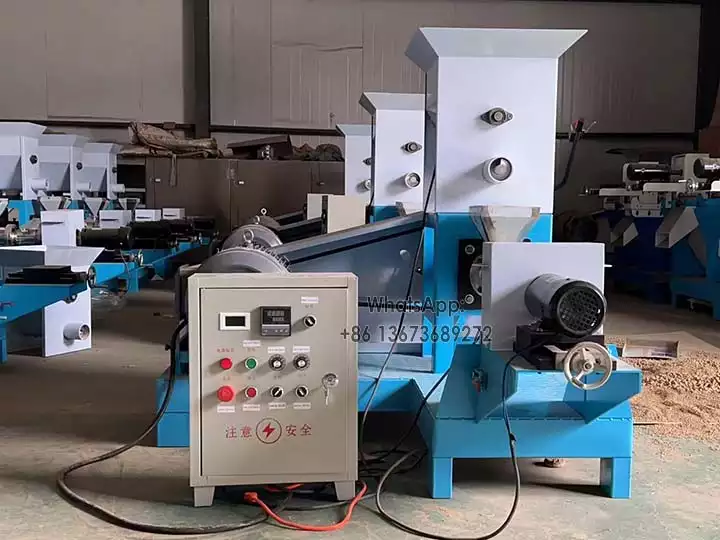 This machine is high-efficiency equipment specially used for producing all kinds of fish feeds, which can help customers to improve production efficiency and feed quality, and has very good competitiveness in the market. We are glad to provide satisfactory products and services for this customer and look forward to establishing good cooperation with more customers.
Why buy a fish pellet machine for Mozambique?
Fish feed pellet mill is an efficient, convenient and reliable production equipment, which can process different kinds of fish feed raw materials into pellets, improve the utilization rate of fish feed, facilitate transportation and storage, and enhance the nutritional value of feed.
For a big fishing country like Mozambique, feed processing is one of the key links to improve the efficiency of farming and increase economic returns. Choosing to buy fish food pellet mill can improve the production efficiency and quality of fish feed, further promote the development of local fisheries and drive the growth of the regional economy.
Floating fish pellet machine PI for Mozambique

Notes: In addition to the purchase of the fish pellet mill, the customer from Mozambique also purchased a matching set of 40 blades and 6 pieces of dies to meet the needs of different feed pellets. At the same time, the customer's electricity requirements were also met, as the voltage of the machine is the same as the local voltage standard in Mozambique, allowing the customer to use it directly without having to consider the problem of voltage conversion.