Why is KMR-78 manual seeding machine more popular?
This KMR-78 manual seeding machine can be used for seedlings of all kinds of seeds. We Taizy have three models of this kind of seedling machine, KMR-78, KMR-78-2, and KMR-80. And the KMR-78 model nursery seeder machine is more popular among our customers. Please follow to continue reading the below content.
1. Lower price of Taizy manual seeding machine under the same application range
All three types of machines can be used for seedlings of various vegetables, herbs, flowers, fruits, etc., but the price of the machines is different.

KMR-78: This machine is semi-automatic and needs to be put in and put out manually. And only the sowing function is available.
KMR-78-2 & KMR-80: These two machines are fully automatic and have the function of soil covering, sowing, and soil re-covering.
Therefore, the price of the manual seeding machine will be cheaper and more popular among customers.
2. Less maintenance, easy to use
This semi-automatic nursery machine will match the suction needle, tool kit, and manual when we make an export. In the process of using, follow the manual, generally, no problem will occur. According to our experience in selling this machine, there are very few after-sales problems, very little maintenance, and it is very convenient and easy to use.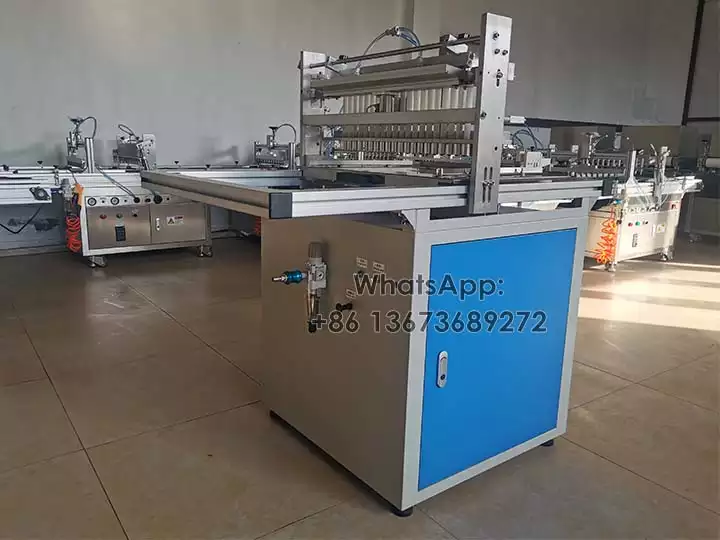 3. Suitable for the small and medium-scale seedling planting industry
The capacity of this manual nursery machine is 200 trays per hour. For investors in the small and medium-scale seedling planting industry, this capacity can meet their production needs. And this machine has a long service life and is durable.
In addition to the above mentioned, there is the fact that the machine is made of carbon steel, which is of good quality. We have exported this seedling machine to many countries, such as Portugal, Zimbabwe, Saudi Arabia, Canada, the USA, etc. If you are interested, welcome to contact us!