20 Sets of Reaper Harvester for Rice Sold to Burkina Faso
A client from Burkina Faso ordered 20 sets of reaper harvester from Taizy for his business. The one-time order of 20 sets of reaper-cutting machines was because this customer won the bid. In 2021, he made a bid for agricultural machinery, and in early 2023, after the bid opening, he won the bid.
What brings to the client after buying the 20 sets of reaper harvester?
This customer has his own company, which previously carried out a tender project on this reaper harvester machinery, and now won the tender and is looking for a suitable machine in China.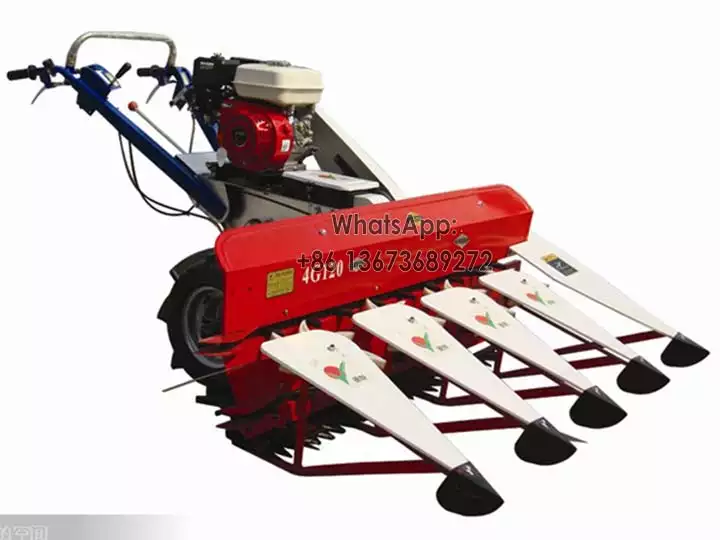 Since this is the winning project, for this customer, purchasing our high-quality reaper machine will not only meet his business needs but also deliver on time to the tenderer, gain the trust of the other party, and facilitate the follow-up work. Therefore, it can not only bring him immediate benefits of cooperation but also build a good relationship for his subsequent development.
Machine parameters for the client from Burkina Faso
Photo
Specification
Qty
Rice Harvester
Cutting Width(MM):1200
Cutting height(MM):≥50
Efficiency (acre/h): 0.8
Power (HP): 6
Net Weight(KG): 210
Gross Weight(KG): 250
Packing Size (M): 1.47*1.07*0.65
Loss rate (%): 1%
Overall Size (M): 2.15*1.5*1.1
20 pcs
Notes: This customer will pay 40% as advance payment for this order and the remaining 60% before shipping. Also, our production time is within 10 days of receiving this customer's deposit.
How to package the 20 sets of reaper machine?