Rice Wheat Thresher Shipped to Ghana
Our rice wheat thresher is well structured and cleverly designed, and is loved by the majority of rice and wheat growers. Not only do we have a wide range of models to meet the different needs of our customers, but we also export to foreign countries such as Kenya, Congo, etc. If you want relevant agricultural machinery, you can always contact us!
Reasons for this Ghanaian customer to buy a rice wheat thresher
This Ghanaian customer is a wheat grower himself and wanted to buy a threshing machine for threshing wheat. So he started looking for a machine on the internet and saw our paddy thresher and was very interested and thought it would suit his needs, so he contacted us for details!
By talking to our salesperson Cindy, he got to know the machine better and gradually trusted us enough to place an order with us.
What attracts this Ghanaian customer to this rice and wheat threshing machine?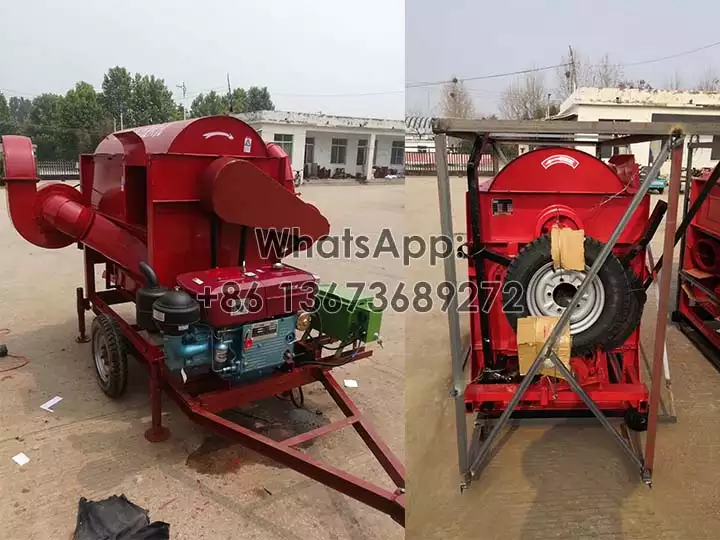 The large tyres and the fact that it is diesel driven are very much appreciated by this Ghanaian customer.
The capacity of the thresher is 1000-1500 kg/h, which is very suitable for the size of his plant.
The appearance of the paddy thresher, both in terms of color and overall design of the machine, is very attractive to the eye.
This rice wheat thresher is very friendly to the users and very easy to understand how to operate.
Feedback video of the rice wheat thresher from the Ghanaian customer