Semi-automatic Silage Baling Machine Sold to Pakistan
In September this year, a Pakistani customer ordered a semi-automatic silage baling machine from us. This silage baler machine is specially used for baling and wrapping silage, with an output of 30-50 bales per hour. It can pack the feed quickly and effectively. Moreover, the packaged feed can also prolong the storage time of the feed.
A basic introduction to the Pakistani customer
This Pakistani customer raises cattle himself and wants to store enough fodder for emergencies. Therefore, after communicating with peers, he understands that the silage baling machine is the best choice, so he wants to import a high-cost performance silage baler and wrapper machine. After seeing our machine online, he felt that it met his needs, so he contacted us.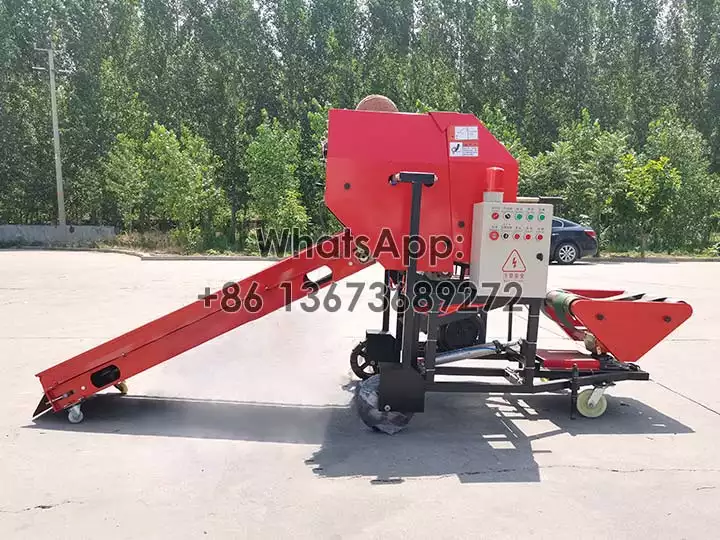 Details that Pakistani customers paid attention to during communication
Configuration of the machine. Because it was the first time for this Pakistani customer to import, although he had friends to help, he still hoped to buy cost-effective machines. Cindy, our sales manager, recommended our Model 50 silage baling machine to him according to his needs. She also introduced that the machine was fully automatic and semi-automatic, and the power could be a diesel engine or motor. After some comparison, the customer decided to purchase a semi-automatic baling and wrapping machine with the motor.
Consumption of rope & film. This Pakistani customer is engaged in feed storage, so it is certain that rope & film matching the silage baling machine will be used. The rope is used to bind the feed, and the film is used to wrap it. In this way, the final finished products can be stored for a long time. In Pakistan, it is not easy to find these things, so the customer wants to buy some extra.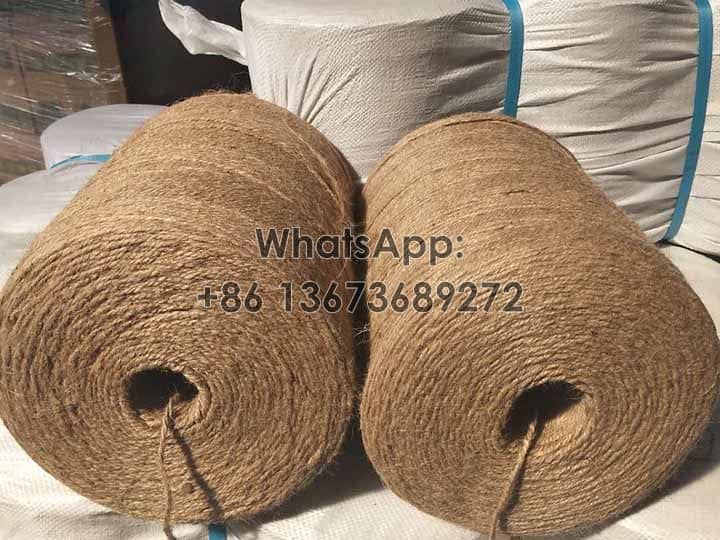 Payment method. After discussing the details of this machine, they talked about how to pay. As far as this order is concerned, the Pakistani customer paid 30% of the deposit as the advance payment (for this order). After the machine production was completed, the customer paid the remaining amount.
Transportation. When signing the contract with the Pakistani customer, it was stated that the production of the silage baling machine would be completed within 15 days after receiving the deposit, and the transportation would start after the final payment was settled. Generally, it is transported by sea.
Reference to the silage baling machine purchased by the Pakistani customer
Item
Specifications
Quantity
Silage baler and wrapper machine

Type: semi-automatic with motor
Model: TS-55-52
Power: 5.5+1.1kw,  3 phase
Bale size: Φ550*520mm
Baling speed: 30-50 bundles/h
Size: 2135*1350*1300mm
Gross weight: 650kg with packaging
Bale weight: 30-90kg/bale
Bale density: 450-500kg/m³
Rope consumption: 2.5kg/t
Baling type: Round shape with film for long time storage
Wrapping machine power: 1.1-3kw, 3 phase
Film wrapping speed:13s for 2-layer film,19s for 3-layer film
1 set
Yarn
Weight: 5kg
Length: 2500m
Bundling amounts:85bales
2 pcs
Film
Weight: 10.4KG
Length: 1800m
Thickness: 25u
Packaging size: 270*270*270mm
Two-layer wrapping amounts: 80bales
Three-layer wrapping amounts: 55bales
2 pcs