500-600kg/h sweet corn sheller machine sold to Egypt
Breaking news! In June 2023, one client from Egypt bought a sweet corn sheller machine for his farm. Our fresh corn shelling machine is mainly to thresh the various sweet corn, baby corn, etc for corn kernels and corn kob separation. In the sweet corn industry, it's necessary equipment for preparation for fresh corn processing.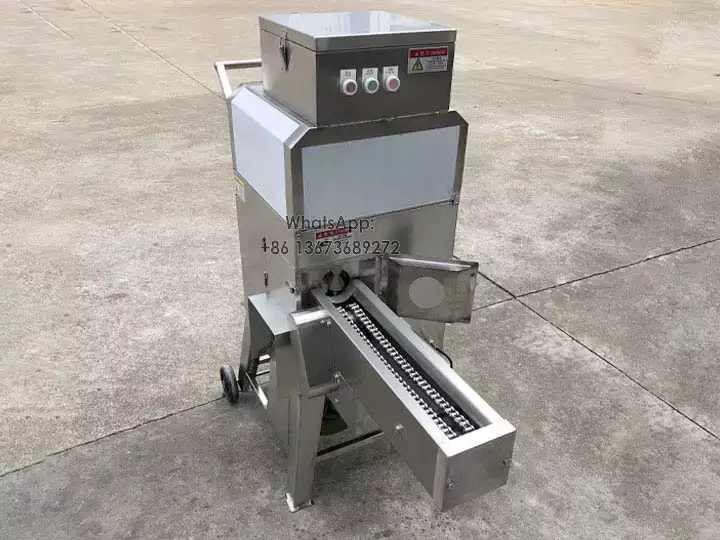 Background of this client from Egypt
In Egypt, this customer has a vegetable farm. Using a variety of machinery to boost his business. As an experienced customer, he understands the importance of efficient agricultural machinery to increase productivity. Especially when the corn season is approaching, choosing a suitable sweet corn sheller machine becomes his urgent need.
Why buy the sweet corn sheller machine for Egypt?
Taizy fresh corn thresher machine is designed with advanced technology and design to quickly and efficiently separate the kernels from the cob. It has an efficient and precise threshing capacity that can meet the needs of vegetable farms handling large quantities of corn. This thresher not only improves efficiency, but also maintains the integrity and quality of the corn.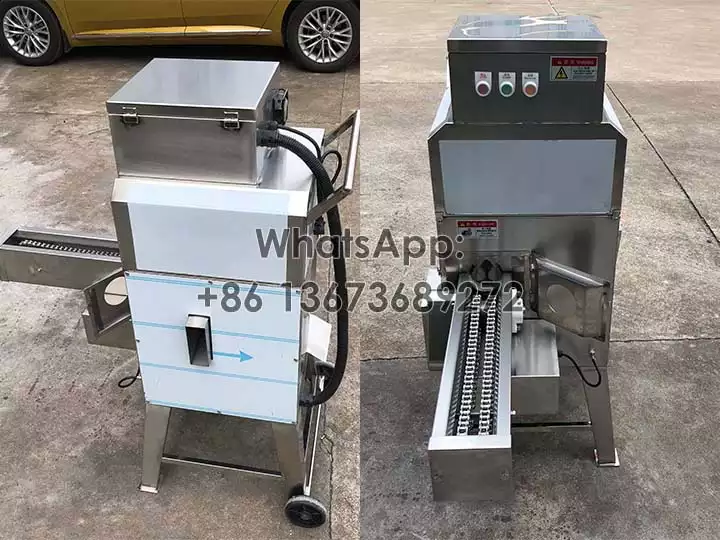 Also, to ensure the smooth operation of the thresher, this customer also purchased a number of accessories in a timely manner. These accessories include rubber rollers and blades that can provide the necessary maintenance and upkeep during use. By purchasing accessories and performing regular maintenance, he is able to ensure the long-term stable operation of the thresher and maximize the life of the machine.
Reference to the sweet corn thresher parameters for Egypt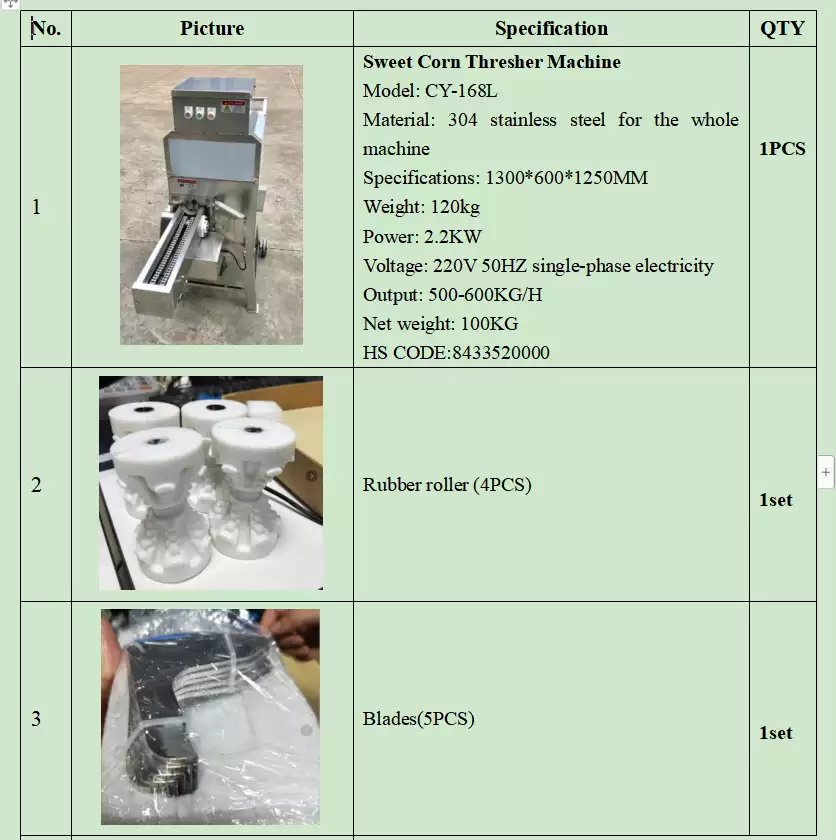 Notes to the sweet corn sheller:
Payment Term: 100%TT.
Delivery Time: Within 10 days after we receive payment.