Do you know why buy fish feed pelleting machine?
Taizy's fish feed pelleting machine stands out in the field of producing high-quality feed pellets with their outstanding performance, versatility, and commitment to quality and sustainability. Depending on your needs, we all offer superior solutions to help you reduce costs, increase efficiency and achieve sustainable farming. Below, let's take together to understand why you should buy a fish pellet mill from three aspects: the market situation of fish pellet mills, the models of Taizy fish feed pellet machines for sale, and their advantages.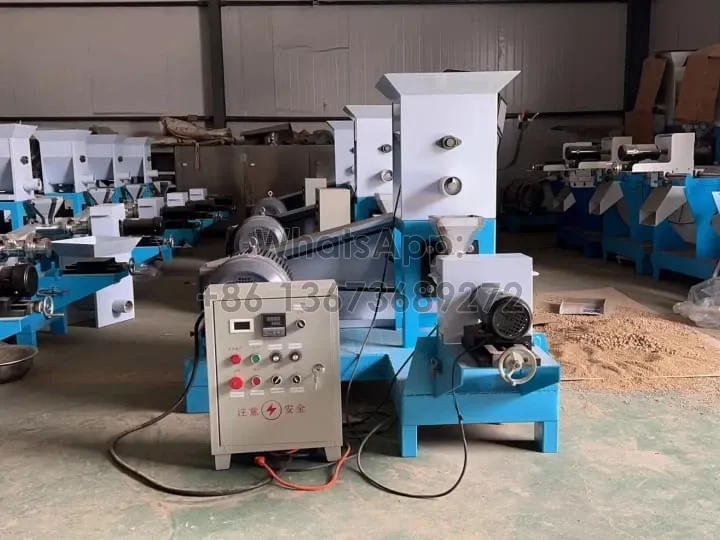 Current market situation of fish feed pelleting machine
The fish food pellet mill market is currently showing a strong growth trend, mainly due to the continued expansion of the aquaculture industry. Rising specialization in the farming industry and the demand for higher quality and evenly distributed feed pellets to improve productivity are driving the fish feed pellet machine market. The fish food pellet mill market is experiencing rapid growth, in which Taizé's fish food pellet m… What are the models? Continue to read more.
Taizy fish feed pellet machine for sale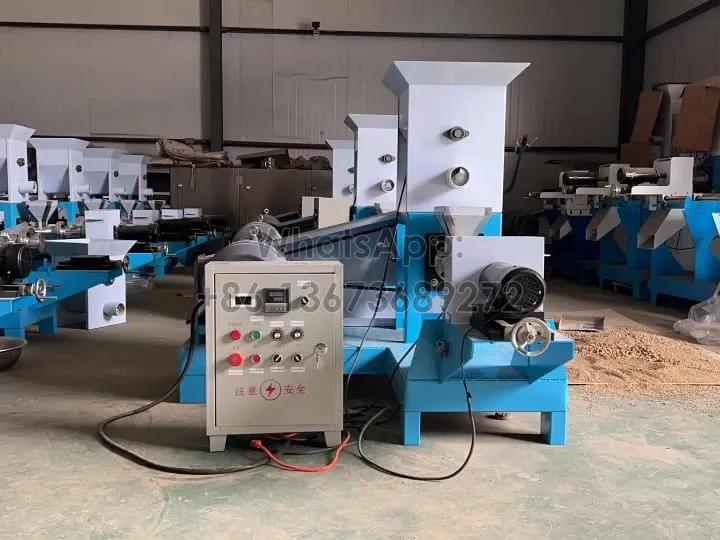 Taizy's fish feed pelleting machine capacity ranges from 40kg per hour to 350kg per hour. Our hot-selling models are DGP-40, 60, 70, 80, which are our outstanding representatives. In addition, we also have fish pellet production line for automated pellet production. And there are diesel engine and electric motor avaiblt for the fish feed pellet mill to work.
DGP-40 is suitable for small-scale fish farming with excellent performance for beginners and small farms, DGP-60 & DGP-70 are medium capacity models for small and medium farms and stand out for their high production capacity, and DGP-80 is ideal for large-scale fish farms with high production capacity for large scale fish farming. High production capacity.
Although Taizy's fish food pellet mill has various models and capacities to meet different needs, why should you choose Taizy's fish feed pelleting machine? Continue down to see its advantages.
Advantages of fish feed pelleting machine
Taizy's fish feed pellet mill is popular thanks to a number of excellent features. First of all, it has excellent performance, capable of efficiently producing uniform feed pellets that meet the nutritional needs of different species of fish and other aquatic organisms. It's also praised for its versatility, which makes it suitable for a wide range of feeding needs, whether for farmed fish or other aquatic organisms.
In addition, Taizy's fish feed pelleting machine stands out for their reliability and quality. It is carefully designed to ensure long running times without frequent maintenance, helping to minimize production interruptions and additional costs.
Most importantly, the machine offers excellent energy efficiency, reducing energy consumption and production costs. Taizy is committed to providing environmentally friendly production solutions to meet the demands of sustainable production.
Our fish feed pelleting machine also offers ease of use and customized configuration options to meet the specific needs of each customer. Its combined benefits make it the first choice for aquaculture operators, whether they are beginners or seasoned professionals.
Get in touch to boost your business!
Want to buy a machine for fish food pellet production? Hurry up and contact us! We will provide you with professional and best solutions.