Animal Feed Pellet Machine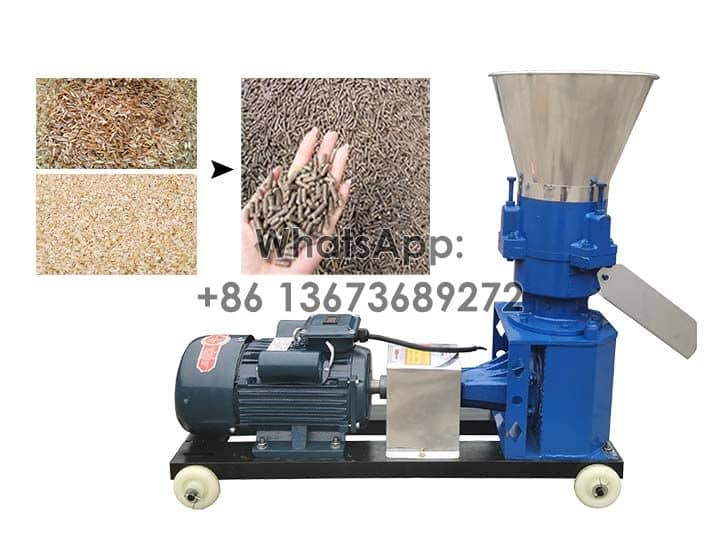 Animal feed pellet machine specially produces animal feed for cattle, goats, and poultry, like chicken, and duck. This machine has the simple structure, stable performance, and easy operation. Besides, the raw materials of the animal feed pellet mill are grass and grains, like corns, soybeans, rice husks, and others. What's more, our feed pellet mill machine has been exported to many countries and regions, and received popularity from our customers. Due to the small feed pellet machine, popular countries are as Philippines, Nigeria, Pakistan, Malaysia, Nepal, Australia, Ghana, etc. Looking forward to your inquiries!
Reasonable Structure of Feed Pelleting Machine
As a professional animal feed pellet machine manufacturer and supplier, technicians design the feed pellet machine catering to the market. It consists of the feed hopper, working chamber, power system, and gearbox.
In the working chamber, the roller and the mould plate are the consumable parts.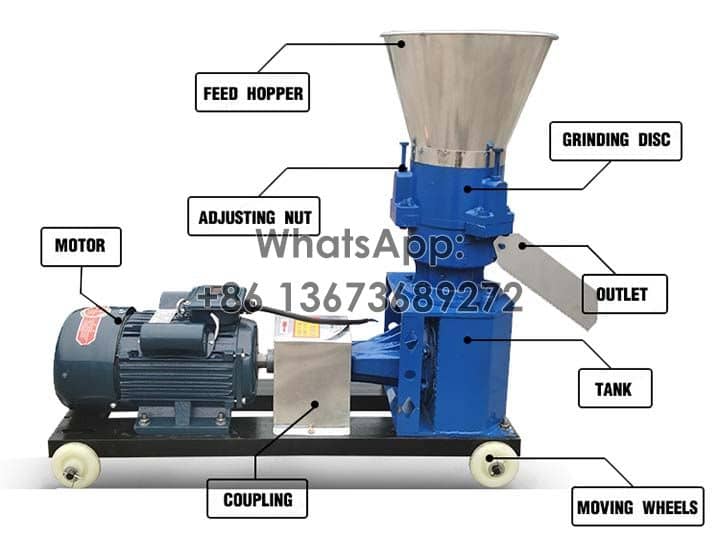 Technical Specifications of Feed Pellet Machine
The animal feed making machine price differs based on the different configurations. We classify the machine model according to the mould plant diameter. Along with the bigger mould plate, the capacity increases. Besides, the more capacity, we recommend the electric motor or diesel engine. You can contact us for more details. We'll get back to you very soon.
| | | | | | |
| --- | --- | --- | --- | --- | --- |
| Model | Capacity | Power | Mould Plate Diameter | Size | Weight |
| KL-120 | 120kg/h | 3kW | 120mm | 750*320*610mm | 100kg |
| KL-150 | 150kg/h | 3kW | 150mm | 750*350*650mm | 190kg |
| KL-210 | 400kg/h | 7.5kW | 210mm | 1000*450*960mm | 230kg |
| KBL-260 | 800kg/h | 15kW | 260mm | 1460*460*1150mm | 360kg |
| KBL-300 | 1000-1200kg/h | 22kW | 300mm | 1360*570*1150mm | 450kg |
Features of Animal Feed Pellet Machine for Sale
Three power sources. Electric motor, diesel engine, and gasoline engine are available. This flat die pellet mill machine can be used everywhere in the world, especially popular for areas with shortage supply of electricity.
Simple to use and clean. Only 1 or 2 workers are enough.
Spare parts are easy to change, less cost for roller and dies.
Compact structure and light weight, convenient to move and suitable for small pellet production.
Uniform pellet composition and neat shape. The particle diameter can be divided into: φ2, φ2.5, φ3, φ3.5, φ4, φ5, φ6, φ7, φ8 and so on.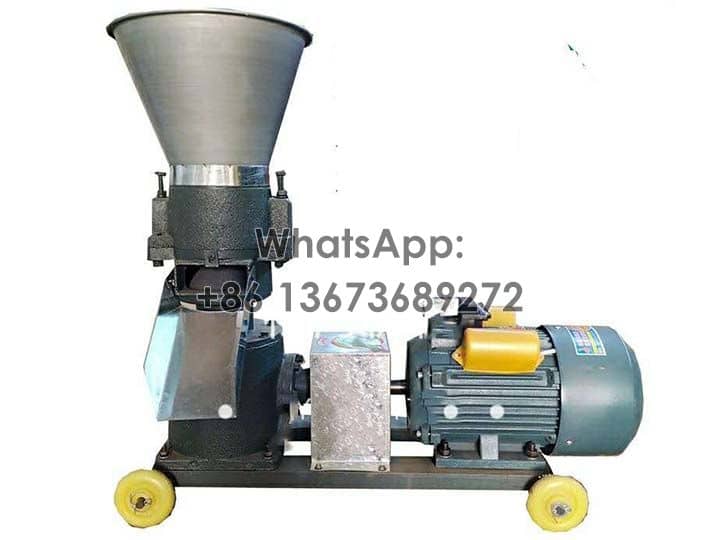 Applications of Animal Feed Pelleting Machine
This feed pellet making machine can use corns, rice husk, cotton stalk, cottonseed skins, wheat bran, and all kinds of grain powder etc. After processing by this animal feed pellet machine, it can be breeding cattle, goat, pigs, fish, chicken, duck, etc. For example, refer to the cattle feed pellet formula, then you can clearly know how to mix the raw materials. And then using this machine to produce the required pellets.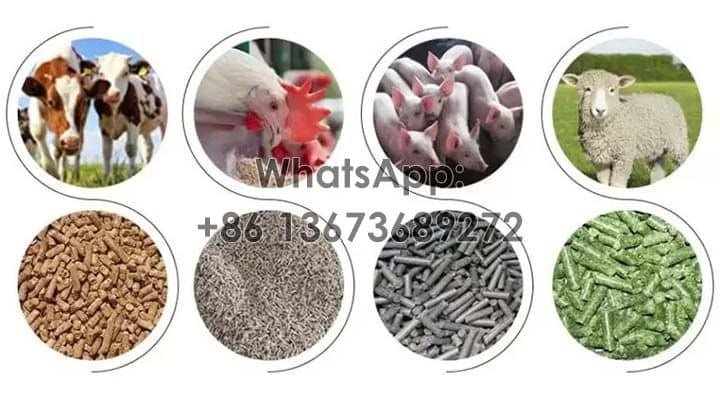 Working Principle of Animal Feed Pellet Machine
The working chamber is the spirit of the animal feed granulator. It has press roller, mould plate, and cutter. The milling feed rate and pellets length can be adjusted.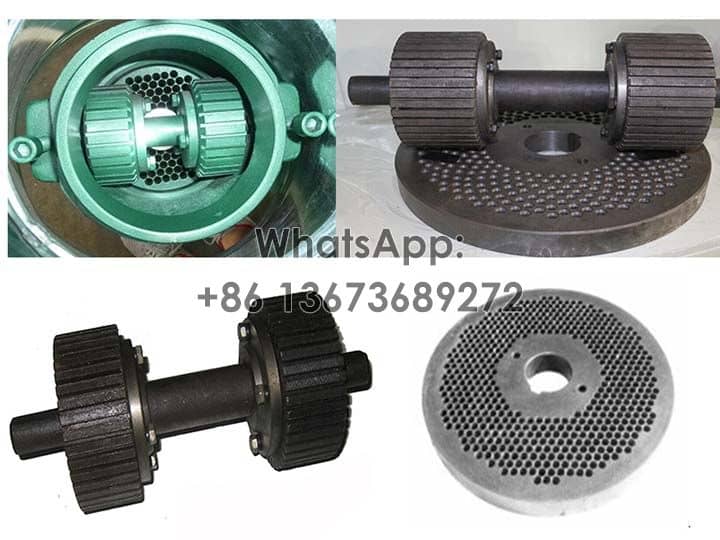 Firstly, put the raw materials into the feed bin. They will fall down onto s set of rotating rollers over the mould plate.
Then, materials will be squeezed between the surface of the mould plate and the rotating rollers. Pellets will come out of the die, and be cut into specified lengths by a sharp knife.
Advantages of Pellets Processed by Feed Pellet Mill
During processing, the temperature is about 70°C, thus the protein freezes. The nutritional value increases and for animals, it's easy to absorb. For pellets made by the animal feed pellet machine, its inner is ripening, outer is rigid enough. Owing to these characteristics, it's suitable for long-term storage.
Video of Taizy Animal Feed Pellet Machine
Related Machines
One more thing to mention, we have the machine for fish feed, called fish feed pellet machine. Also, we provide the feed pellet mill production line, including the chaff cutter, crusher, mixer, animal feed pellet machine. When you're going to purchase the machine, please contact us. We'll recommend the most suitable one to you based on your actual demands.