Straw Crushing and Recycling Machine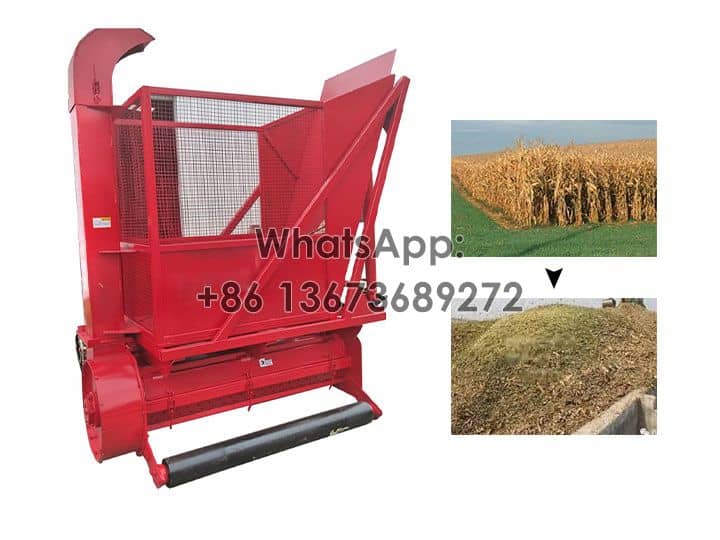 Straw crushing and recycling machine is a multi-functional machine integrating crushing and recycling dry or wet straw and grass. This straw crushing and recycling machine is mounted with the corresponding tractor. It's able to crush the straw into small pieces around 3-15cm. Besides, crushed stalks can directly be used for feed. Moreover, when crushing, the stubble height is adjustable. We classify this silage harvester machine according to the harvesting width. Thus, there are several silage harvester and recycling machines for sale. Respectively 1m, 1.3m, 1.5m, 1.65m, 1.7m, 1.8m, 2m. You can choose the suitable one based on your actual demands. If any doubts, please contact us immediately and we'll reply very soon!
Structure of Straw Harvester and Recycling Machine
Generally speaking, it consists of crushing chamber, hydraulic automatic unload device, crushed straw collection, tractor.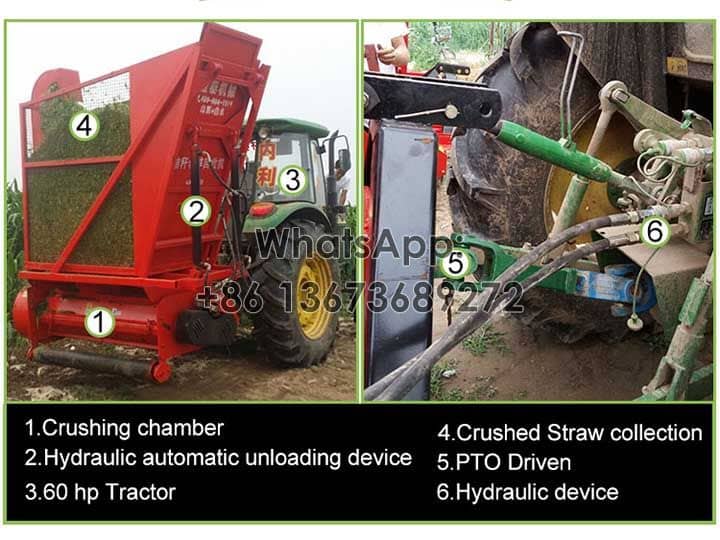 Crushing chamber: a place for crushing the straws
Hydraulic automatic unload device: automatically unload, saving labor and time
Crushed straw collection: collect crushed straw, improving the work efficiency
Tractor: supply the driven power
Advantages of Straw Recycling Machine
Multi-function. This silage harvester can harvest, cut, smash and throw straw and stalks.
Great design, low maintenance, and cost-effective.
Low power consumption, long service life.
High work efficiency. This straw crushing and recycling machine is fully automatic, greatly improving work efficiency.
Considerate after-sale service. We also supply video support, online support, etc.
Applications of Straw Crushing and Recycling Machine
This silage harvester machine can chop and collect various stalks, such as corn stalks, cotton stalks, straws, banana stalks, sorghum stalks, grain stalks, grass, etc. If any doubts about whether choosing this machine, you can consult our expertized officer, and we can offer solutions to you.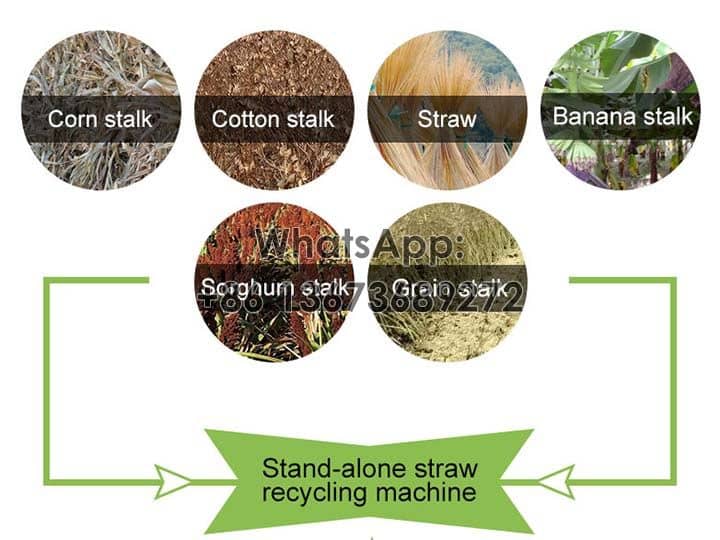 Where Will Crushed Straw be Used?
After cutting and collecting the crushed straw by the silage recycling machine, some places will utilize these crushed straws. Livestock farm, feed factory, biomass fuel for power generation, mushroom compost, etc. All are our potential customers who are possible to purchase the silage harvester. And we will recommend the appropriate machine on the basis of your needs.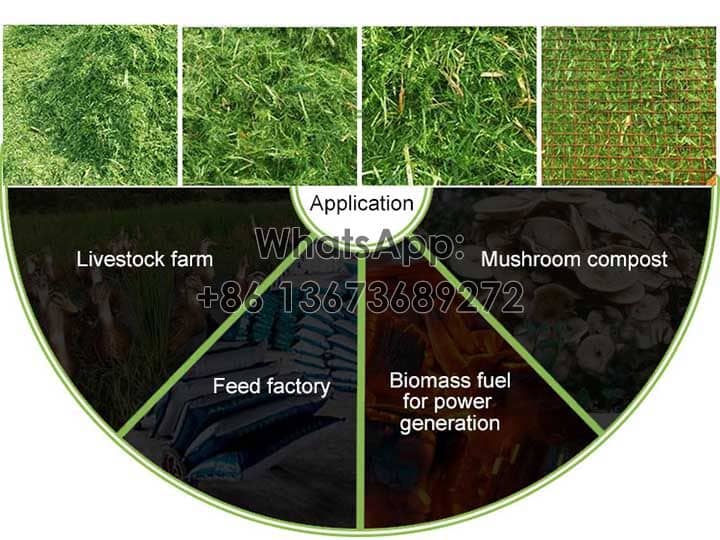 Customization Parts for the Straw Crushing and Recycling Machine
Second crushing part
Some customers want to get more crushed straws, and then they may require a second crush. So, on the basis of the existing silage harvester, we will add a second crushing part in the proper location. As is shown below: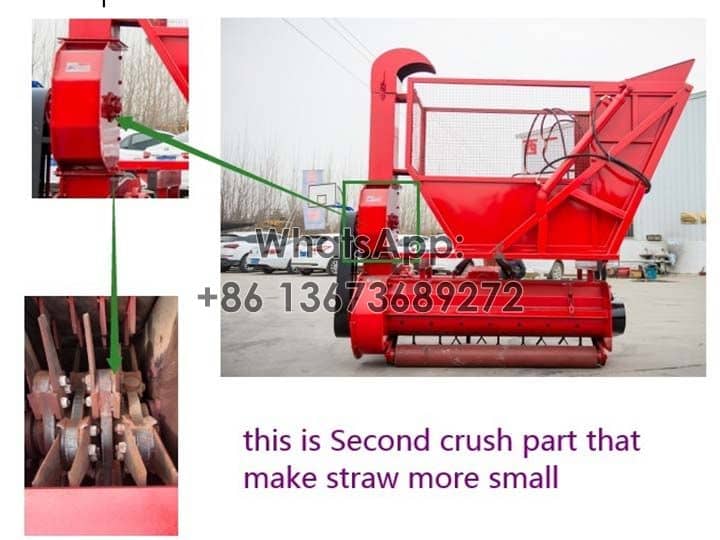 Collection for crushed straw
The storage bin can be customized as customers require. Because some customers want the silage cutter and recycling machine with the storage, then the collection can be equipped. It depends on customers.
Wheels
For the original straw crushing and recycling machine, it doesn't have wheels. 2 wheels protect the grassroots to second grow up after cutting. You can choose as you need.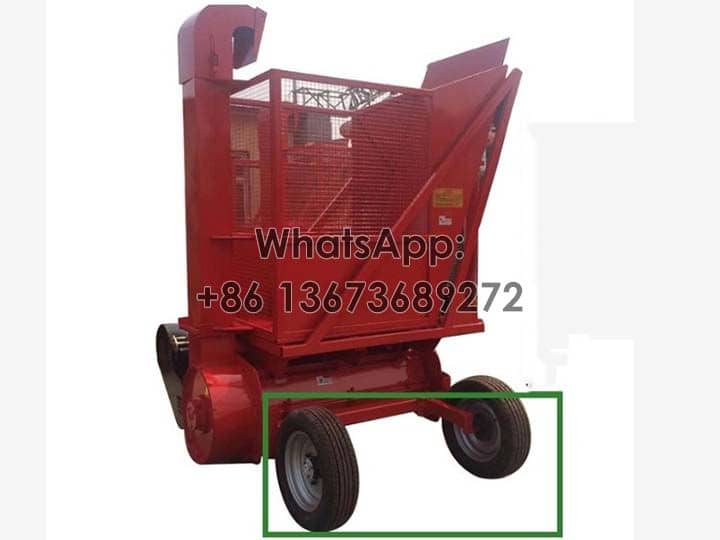 Wearing parts of Straw Crushing and Recycling Machine for Sale
In Taizy Machine Company, this silage harvester machine uses rotary blades to crush the straw. Therefore, the rotatory blades are easily worn. When using, attention to the field situation.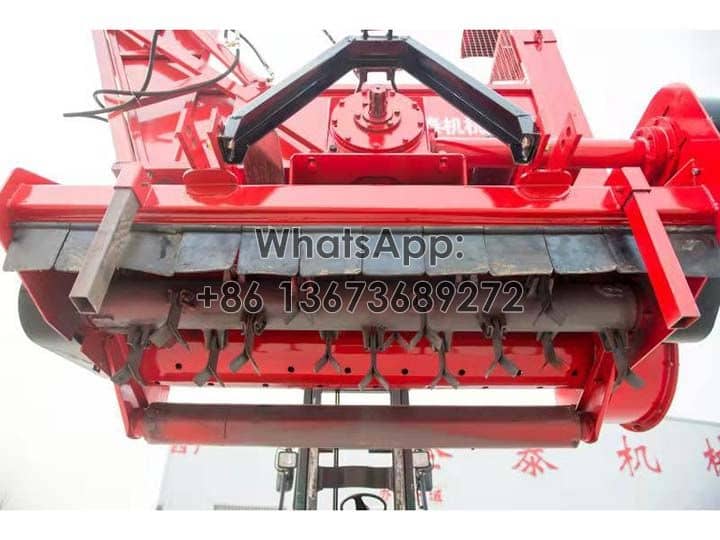 FAQ
Q: What is the yield for the straw crushing and recycling machine?
A: The capacity of the hopper is 3cbm, 1000kg.
Q: What is the stubble height after crushing?
Q: There are a lot of rocks in the field, will it affect the work of the machine?
A: Ask the customer to send the actual field pictures, the small stones will not affect it.
Q: How often to replace the blade?
A: The machine can be replaced after 2 years of usage.
Q: Are the secondary crushing and wheels adjustable?
A: Yes, you can remove it if you don't need it. It does not affect the normal operation of the machine.
Working Video of Straw Crushing and Recycling Machine