9Z-1.2 Chaff Cutter Machine Sold to Gambia
At the beginning of March this year, a customer from Gambia ordered a 1.2t per hour chaff cutter machine from Taizy. In fact, this customer ordered one first to see how good the quality is and how the performance is. And if the silage chopper works well, he will continue to order subsequently.
Details of the chaff cutter machine discussion with the Gambian client
Our chaff cutter machine is available in a variety of models, with outputs ranging from 400 kg/h to 10 tons/h, so there is a model to match both personal and industrial use. This Gambian belongs to the machine purchased for his own use, and when he asked about the machine, he determined that it was the 9Z-1.2.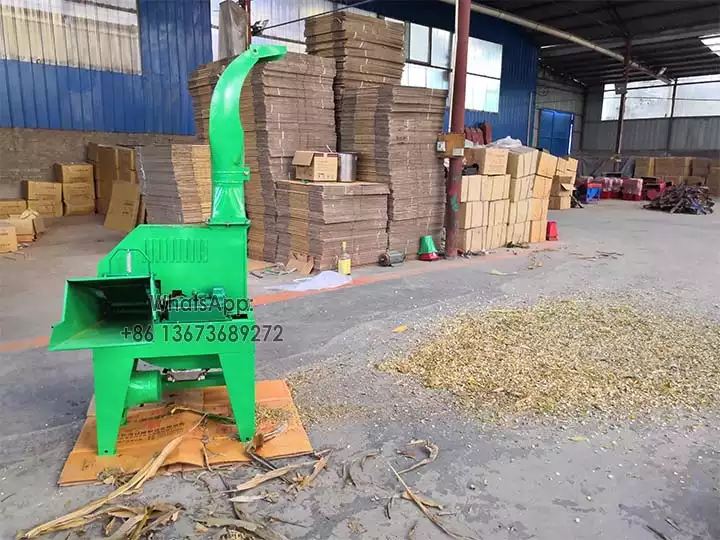 After determining the machine model, our professional Winnie asked him which machine power he preferred (electric or diesel engine) and explained the impact of both on his use (If you use more outdoors and it is inconvenient to use electricity, you can choose the machine with the diesel engine. If it is convenient to use electricity, you can choose the machine with the motor.)
After the explanation, the customer preferred the diesel engine model and gave Winnie his Guangzhou agent's contact information to determine the warehouse location, and the machine will be delivered as soon as the production is completed.
Item
Specification
Qty
Chaff cutter machine
Model : 9Z- 1.2
Power: diesel engine
Capacity: 1.2t/h
Weight:80kg
Size:660*995*1840mm
1 set
Notes: This Gambian customer will make full payment (using TT). Within 15 days of receipt of payment, we will arrange delivery to the customer's agent in Guangzhou.