A Burundian customer bought a corn grits grinding machine and a rice miller
The corn grits grinding machine is a machine that can peel corn and make corn grits, and the finished products are corn flour and corn-sized grits. This maize peeling and grits making machine has the advantages of high efficiency, various styles and rich finished products. Therefore, this machine is very popular internationally. Recently, a customer from Burundi ordered a corn grits machine and a small rice mill from us.
Details of the process for ordering the corn grits grinding machine and the rice miller
This Burundian customer wants to buy a corn grits machine and rice mill to get edible cornmeal grits and rice. Therefore, he started to search on the Internet. After seeing our agricultural machinery, he was very interested and felt that it met his needs, so he contacted us.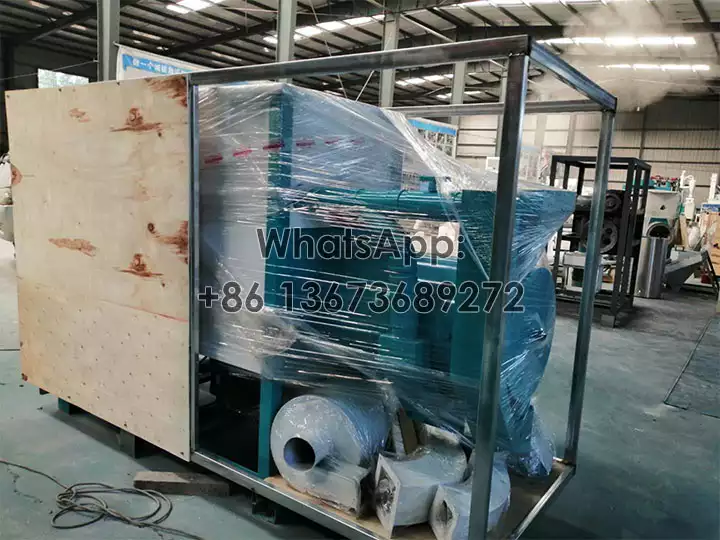 Our sales manager Coco contacted him. According to his needs, Coco recommended the relevant corn grits grinding machines and small rice miller machine to him, and sent relevant machine information, photos, videos, etc. And while further discussing the customer's needs, this Burundi customer undersoond that the machine could use electric motor or diesel engine. He knew that the T1 type machine couldn't be used for peeling and grits making at the same time, while the T3 type machine could. Therefore, he wanted to know more about the T3 type machine.
Coco introduced that the T3 corn grits grinding machine has two motors that could simultaneously peel and make grits, with an output of 300-400 kilograms per hour. In addition, this machine can also adjust the ratio of cornmeal to cornmeal and cornmeal. After hearing this, the Burundian customer was so satisfied that he immediately placed an order.
Purchased machines parameters for the Burundian customer
Item
Specification
Quantity
Corn peeling and grits making machine
Model: T3
Power: 7.5 kW +4kW
Capacity: 300-400 kg/h
Size: 2300*800*1500 mm
Weight: 680 kg
Voltage: 380V 50HZ 3 phase
1 set
Rice miller

Model: N200
capacity:1 500-2200kg/h       
Power: 22kw motor
Packing: 1840*520*1140mm
Machine weight: 380kg
1 set