Small Rice Milling Machine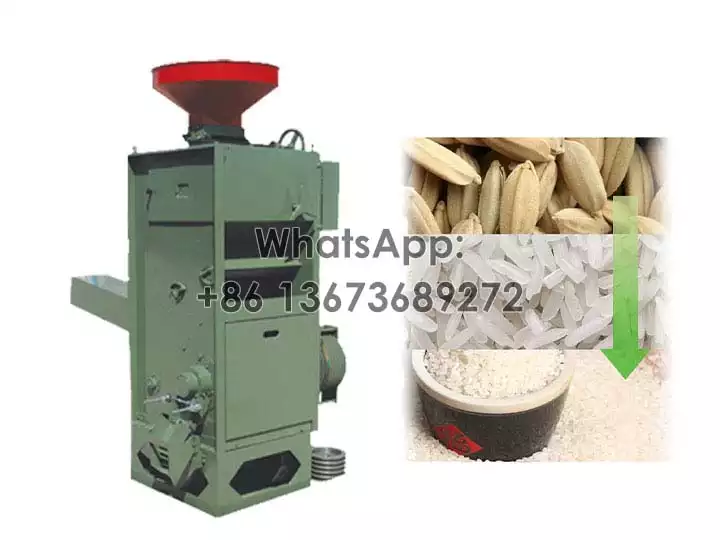 The rice milling machine uses to produce white rice, for commercial and home use. This rice miller machine is cost-effective, good quality, and durable. Besides, this machine can be powered by an electric motor or diesel engine. Unlike the rice milling unit, this Taizy rice mill machine is a small machine, which is often used in households, small stores, etc.
Taizy rice milling machine has been exported to the USA, Mauritania, Burkina Faso, Guinea, Nigeria, Mozambique, etc. If you are interested in this type of machine, please contact us!
Types of Rice Milling Machine
As a professional manufacturer and producer of rice milling machinery, we have a wide range of models of rice miller machines. We have four types of rice mills, SB-05D, SB-10D, SB-30D, and SB-50D. The output and weight of each model are different.
In terms of appearance, our rice mills are available in various appearances, common models, with cyclone, with cloth bags, etc. In short, it depends on your needs. If you have special and reasonable needs, our machines will definitely satisfy you.
Normal-type mini rice milling machine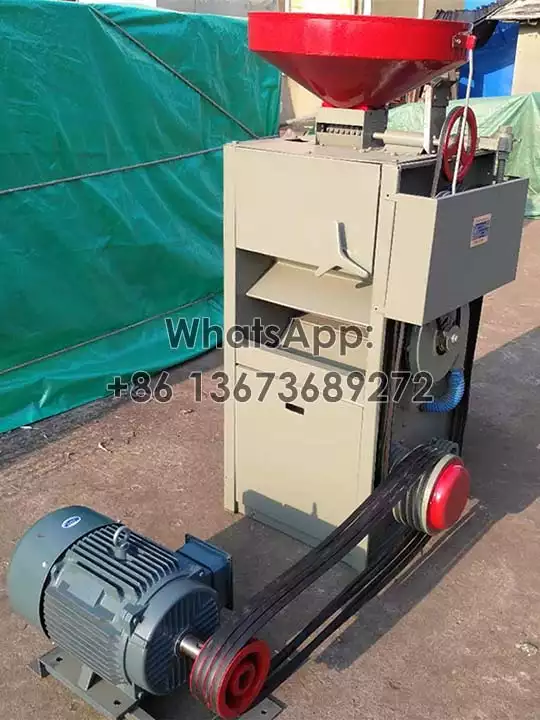 Rice mill machine with cyclone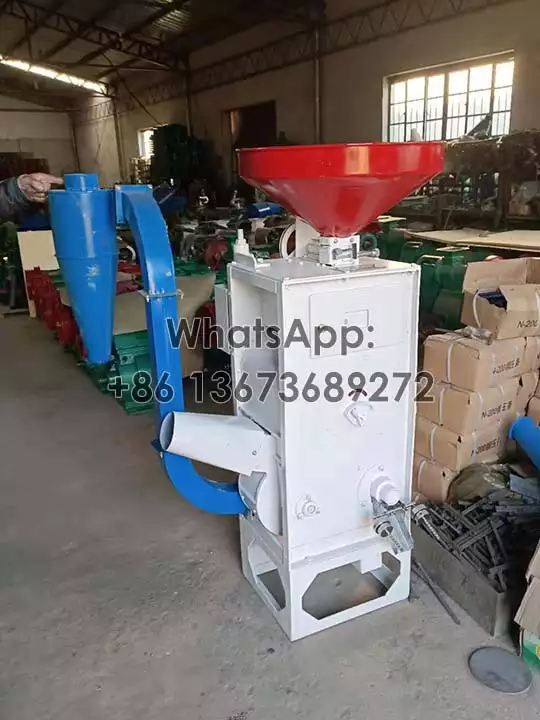 Combined rice processing machine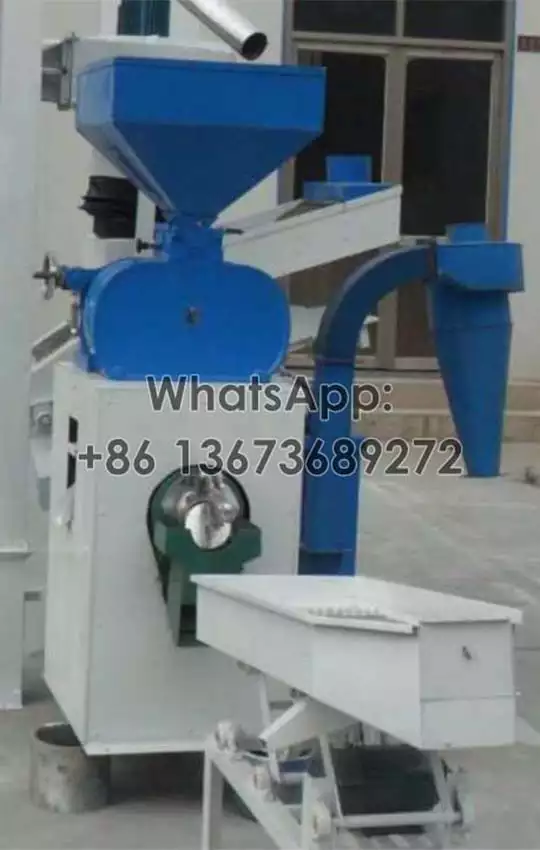 Advantages of Commerical Rice Milling Machine
This small rice milling machine from Taizy has a reasonable structure and suitable layout, which is very user-friendly.
The output of this small rice polisher ranges from 400-2300kg per hour, with a wide range of options to save time.
The white rice produced by this machine meets the national food safety regulations and is high-quality rice.
Taizy rice processing machine produces clean rice peeling, low rice broken rate, and a very good peeling effect.
This rice huller machine can choose either the electric motor or diesel engine as power, which is optional.
Factors to Affect Rice Milling Machine Price
Our Taizy small rice milling plant machine is compact and reasonable in structure and has a competitive price in the rice milling machinery market. But the price is influenced by the following aspects (including but not limited to).
The models are different. Assuming that the selected power is the same, choose different models, the machine's output, size, and so on are different, so the price of the machine is also different.
Power selection. For example, choose the SB-30D type of rice milling machine, because this type can be equipped with a motor and diesel engine, but the price of both is different. Thus, the price of the machine will also be different.
Wholesale machine. Because this rice huller machine is relatively small, we usually sell it wholesale. The price of the machine when sold wholesale is also different from the price of buying the machine individually.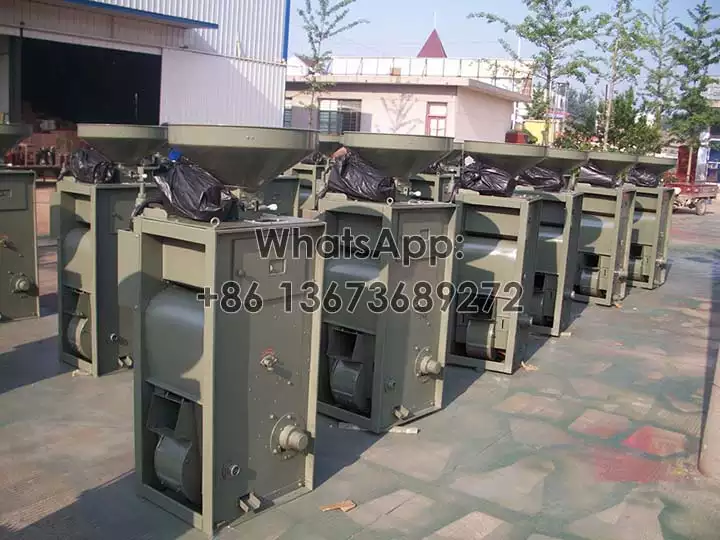 Wearing Parts of the Rice Processing Machine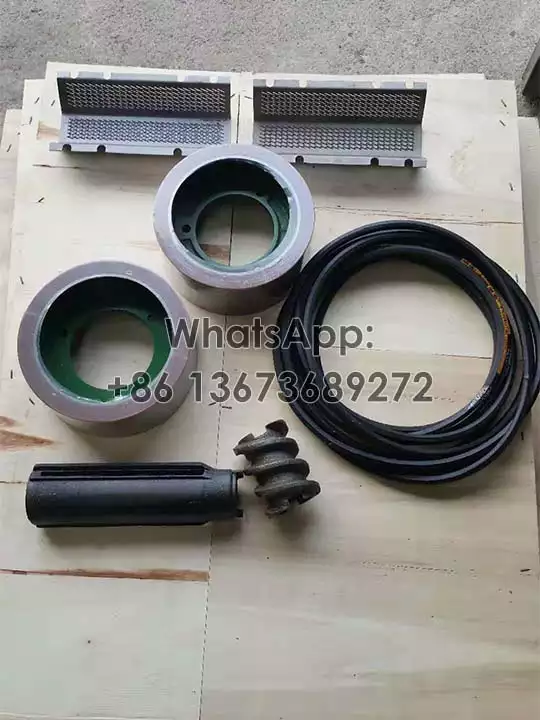 Rubber roller: 2pcs/set
Iron roller: 1pc/set
Conveying head: 1pc/set
Sieve: 2pcs/set
Hexagonal belt: 3pcs/set
These are the consumable parts when you're using the rice miller machine. So, pay attention to these parts. Also, you can buy extra spare parts for ready.
Successful Case: Mini Rice Milling Machine Sold to Mozambique
In June this year, a customer from Mozambique contacted us and sent us an inquiry about the household rice miller via WhatsApp. He is a distributor and sells various rice milling machines in the region. Our manager Winnie provided him with information about the machine. After looking at it, he ordered 5 units for the first time and said he would continue to order if it worked well. In October of this year, he ordered 10 more units.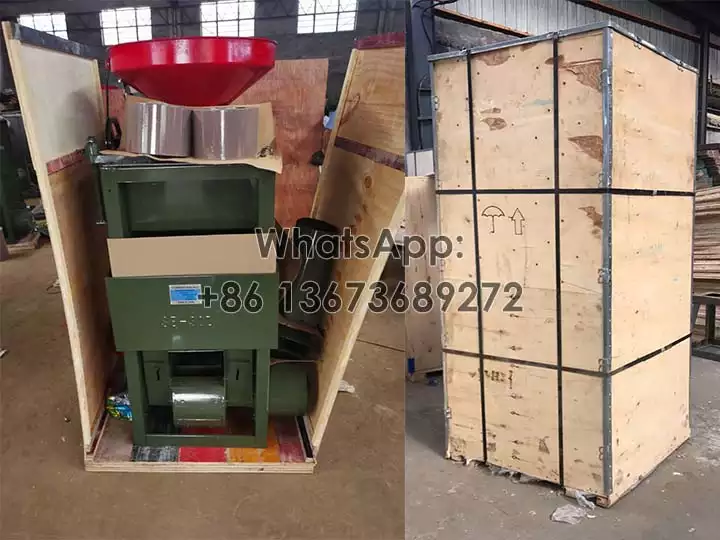 Technical Parameters of the Rice Milling Machine for Sale
| | | | | |
| --- | --- | --- | --- | --- |
| Model | SB-05D | SB-10D | SB-30D | SB-50D |
| Power | 10hp diesel engine /5.5 kW motor | 15hp diesel engine/11kW motor | 18hp diesel engine/15 kW motor | 30hp diesel engine/22kW motor |
| Capacity | 400-600kg/h | 700-1000kg/h | 1100-1500kg/h | 1800-2300kg/h |
| Net weight | 130kg | 230kg | 270kg | 530kg |
| Gross weight | 160kg | 285kg | 300kg | 580kg |
| Overall size | 860*692*1290mm | 760*730*1735mm | 1070*760*1760mm | 2400*1080*2080mm |
| Loading QTY/20GP | 27 sets | 24sets | 18sets | 12sets |
Working Video of the Taizy Rice Milling Machine