TZ-55*52 corn silage baler machine for sale to Georgia
We're so pleased that a Georgian company ordered 4 sets of silage balers and 2 sets of corn shellers from Taizy in July 2023. A regional bidding project in Georgia involved feed storage requirements and the customer needed the corn silage baler machine for sale. To fulfill the project requirements, they needed a large container for shipment.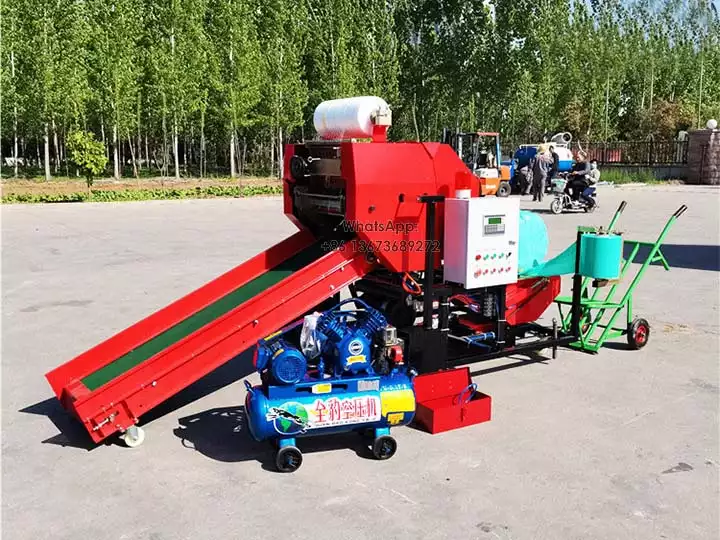 Motivation for purchasing corn silage baler machine for sale
Considering the urgency of the project and the demand for machine performance, the Georgian customer decided to purchase the high-quality corn silage baler machine for sale.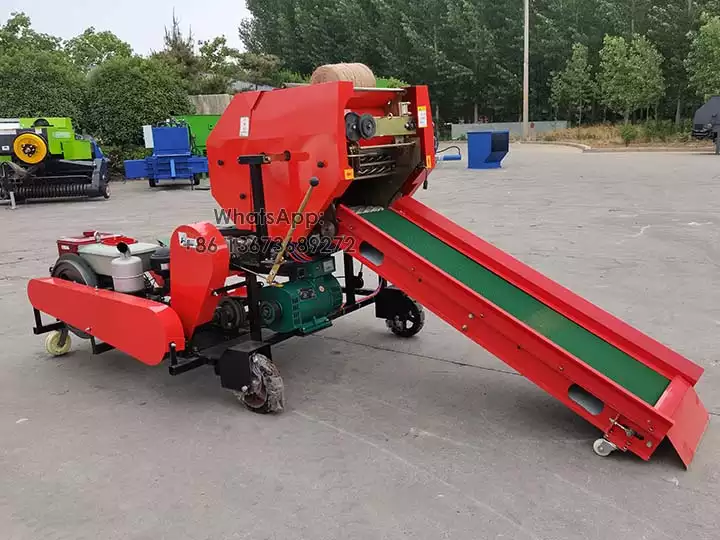 They realized that such a machine could improve the efficiency of feed storage and bring considerable economic benefits to the feeding business. And Taizy silage round baler machine has great efficiency and can make quality bales for livestock. Thus, they contacted us to send an inquiry about the silage baling and wrapping machine.
How to solve the trust problem for the first cooperation?
However, as they were working with a new supplier for the first time, they had some concerns about trusting the plant before making the purchase. After communicating with the customer, we understood their needs and concerns. To address their trust issues, we actively provided live videos and pictures of our factory to show our manufacturing process and production environment, providing customers with transparent and reliable information.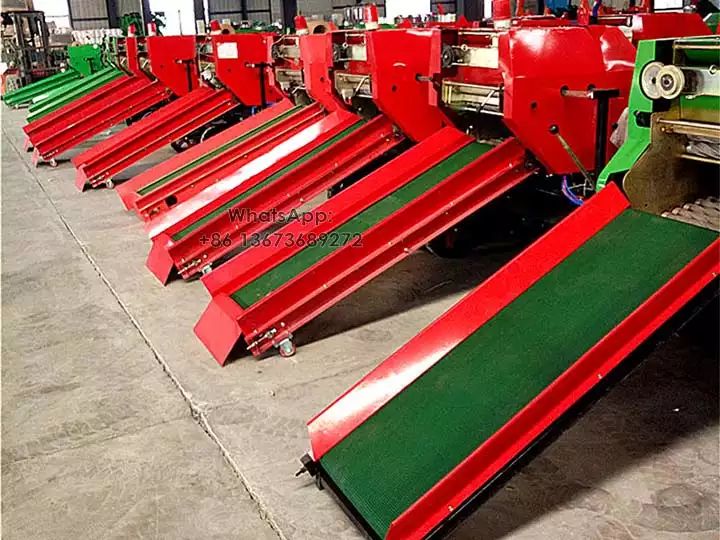 By providing customers with live factory videos and pictures, as well as updating quotations and PIs in a timely manner, we successfully resolved their trust issues on the corn silage baler machine for sale.
What are the cooperation results?
The customer appreciated our professional attitude and honesty and confirmed the order. We completed the production and shipment of the machine in time for the delivery date and increased the quantity of wrapping film to meet the customer's demand. Our corn silage baler machine for sale is highly recognized by our customers who are very satisfied with its performance and stability.
The order details are listed below:
Machine name
Specifications
Qty
Electric corn silage baler machien for sale
Model: TZ-55-52
Power:5.5+1. 1kw, 3 phase
Bale size:Φ550*520mm
Baling speed : 60-65 piece/h, 5-6t/h Machine size:2135*1350*1300mm
Machine weight:510kg
Bale weight:65- 100kg/bale
Bale density:450-500kg/m³
Rope consumption:2.5kg/t
Wrapping machine power: 1. 1-3kw, 3 phase
2 pcs
Diesel-*engined corn silage baler and wrapper machine
Model: TZ-55-52
Power:15HP diesel engine
Bale size:Φ550*520mm
Baling speed : 60-65 piece/h, 5-6t/h Machine size:2135*1350*1300mm
Machine weight:510kg
Bale weight:65- 100kg/bale
Bale density:450-500kg/m³
Rope consumption:2.5kg/t
Wrapping machine power: 1. 1-3kw, 3 phase
2 pcs
Film
Length:1800m
Weight:10.4kg
Around 80 bundles/ roll for 2 layers. Around 55 bundles/ roll for 3 layers.
30 pcs
Plastic net
Diameter:22cm
Length of roll:50cm
Weight:11.4kg
Total Length: 2000m
Packing size: 50*22*22cm
1 roll can bind about 270 silage bales
20 pcs
Yarn
Length:2500m
Weight:5kg
Around 85 bundles/ roll
30 pcs
Large corn thresher with an electric motor
Model:5TY-80D
Power:15HP diesel engine
Capacity: 6t/h
Threshing rate: ≥99.5%
Loss rate: ≤2.0%
Breakage rate: ≤1.5%
Impurity rate: ≤1.0%
Weight: 350kg
Size: 3860*1360*2480 mm
1 pc
Large maize thresher with diesel engine
Model:5TY-80D
Power:7.5Kw electric motor
Capacity: 6t/h
Threshing rate: ≥99.5%
Loss rate: ≤2.0%
Breakage rate: ≤1.5%
Impurity rate: ≤1.0%
Weight: 350kg
Size: 3860*1360*2480 mm
1 pc
machine list for Georgia