SL-125 feed pellet mill and other machinery sold to Kenya
Good news! In April 2023, a customer from Kenya ordered a feed pellet mill along with a weeder and a 4-row maize planter. This customer has his own ranch and purchased the machine for his own use.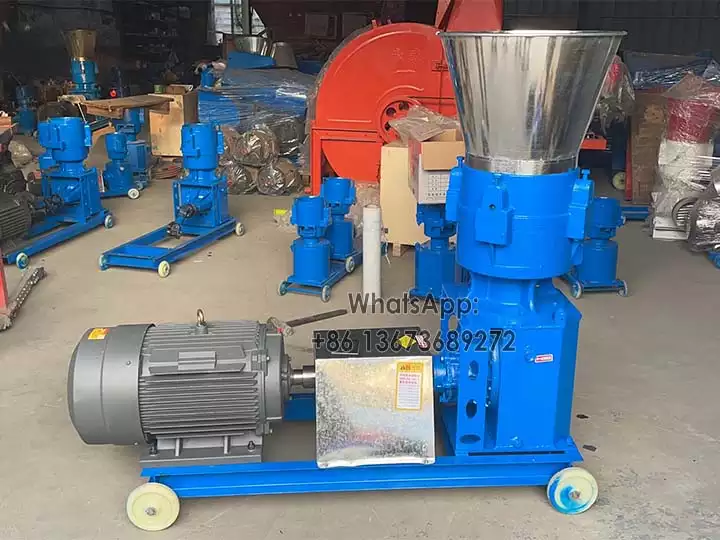 The Kenyan customer initially contacted us for a silage bale wrapper and chaff cutter. But through further conversation with our sales manager, Cindy found out that the customer was running his own ranch and wanted to purchase the agricultural machinery for his own uses. After an in-depth conversation, the customer finally confirmed the purchase of the feed pellet mill, mower, and corn planter.
The Kenyan customer also said that if the machine's performance is good, he will then buy a baler and other small agricultural equipment.
Parameters of feed pellet mill and other agricultural machinery for Kenya
Item
Parameters
Qty
Mower
Cutting width 2.1m
Matched power:12-35HP
Weight:230kg
 
1cbm
1 pc
Animal Feed Pellet Making Machine
Model: SL-125
Power:3kw
Capacity:80-100kg/h
Weight:75kg
Size:850*350*520mm
 
0.1cbm
1 set
Corn Planter
1. Overall dimension: 1570*1700*1200mm
2. Rows: 3pcs
3. Row spacing: 428-570mm
4. Plant spacing: Adjustable, 140mm / 173mm / 226mm / 280mm
5. Ditching depth: 60-80mm
6. Fertilization depth: 60-80mm
7. Sowing depth: 30-50mm
8. Capacity of fertilizer tank: 18.75L x3
9. Capacity of seed box: 8.5 x 3
10.Weight:200kg
11. Matched power: 15-25hp
Linkage: 3-pointed
 
0.9cbm
1 set