14 Sets of Maize Sheller Machines Sold to Ecuador
Our maize sheller machines are of various types and shapes with various styles of threshing machines. Taizy thresher machine is light in design and reasonable in structure and are often exported to the outside. If you're interested, welcome to contact us for more details and our sales manager will provide the professional recommendation based on the actual needs!
Why did the Ecuador customer want to buy different types of maize sheller machines?
The customer from Ecuador runs a local store that specializes in selling various types of threshing machines. The various types of threshers give the customer a variety of options, increasing customer choice and customer retention. This will improve the brand and reputation of the store if the local customers buy it and use it well. In the long run, this customer's business will get better and better.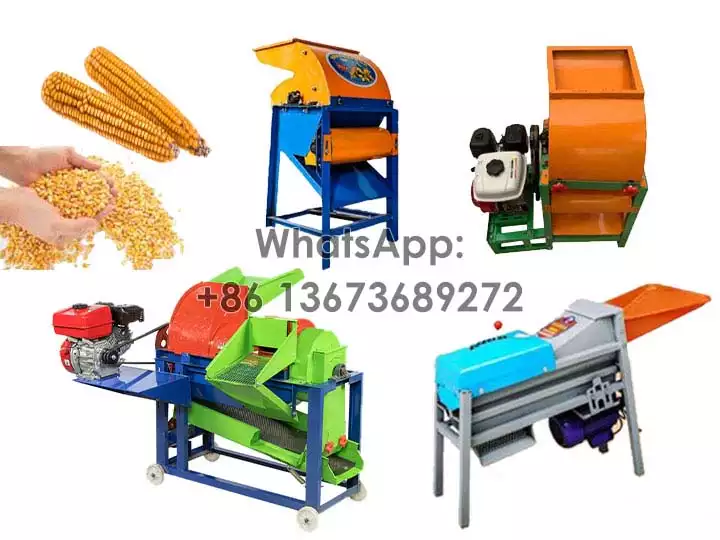 Advantages of purchased maize sheller machines
Simple structure, electric motors, and gasoline engines equipped, easy to use.
High performance, great threshing effect, very popular among agricultural farmers.
Various types of threshing machines, only thresher machines for corns, and multifunctional threshers.
How to choose the profitable maize sheller to boost the Ecuador customer's business?
This Ecuador customer also used the survey. Depending on the local situation, the choice is all about 1-1.5t/h threshers, which meet the needs of the local population. In addition, the local population has an average purchasing power and wants cost-effective machines, so this customer chose machines that are small and very easy to use. In this way, it is more convenient for him to carry out his business and customers.
Parameters of the maize sheller machines for the Ecuador customer
Item
Parameters
QTY
Corn Thresher Machine

Power: electric motor
Capacity: 1000kg/h
Weight: 65kg
Size: 440*400*800mm
Voltage: 220v, 60hz, single phase
2 sets
Corn Thresher

Power: gasoline engine
Capacity:1000kg/h
Weight:65kg
Size:440*400*800mm
6 sets
Multifunctional Thresher Machine

Model: MT-860
Power: gasoline engine
Capacity: 1–1.5t/h
Weight: 112kg
Size: 1160*860*1200mm
3 sets
Corn Sheller

/
3 sets