Small Electric Peanut Sheller Sold to Burkina Faso
The peanut sheller mainly functions to remove the peanut shells in order to get clean peanut kernels. And this peanut shelling machine can also use the gasoline engine and the diesel engine. Also, it has a broad demand in the international market. In September 2022, we exported one Taizy groundnut sheller to Burkina Faso.
Basic information of the client from Burkina Faso
This client wanted the clean peanut kernels because he was planning to process the peanut kernels. And he had the peanuts. And we, Taizy, have just the right kind of machine for his needs.
Why did the Burkina Faso client order Taizy peanut shelling machine?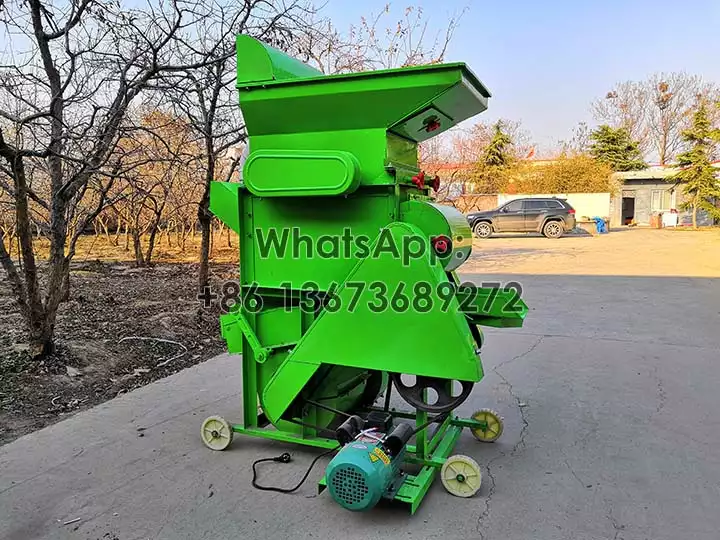 This Burkina Faso client searched our peanut machine on Google. Because he wanted the groundnut shell removal machine, he started to find it online. After seeing our peanut machine, he went through the peanut sheller machine and thought this machine satisfied his needs. Thus, he contacted us via WhatsApp.
Once contacted, our sales manager confirmed with him the output he wanted. Based on this information, he was sent relevant information about the machine, including but not limited to parameters, configuration, power, etc.
After reading it, he was very satisfied with the advantages of this machine with twice-shelling, 2 screens, and 2 fans. Besides, this machine is cost-effective. Therefore, after asking about the purchase process, he placed an order.
Specifications of the peanut sheller ordered by the client
| | |
| --- | --- |
| Model | TBH-800 |
| Power | 3kW motor |
| Capacity | 600-800kg/h |
| Weight | 160kg |
| Size | 1330*750*1570mm |