Groundnut Shelling Machine | Groundnut Shell Removing Machine | Peanut Skin Remover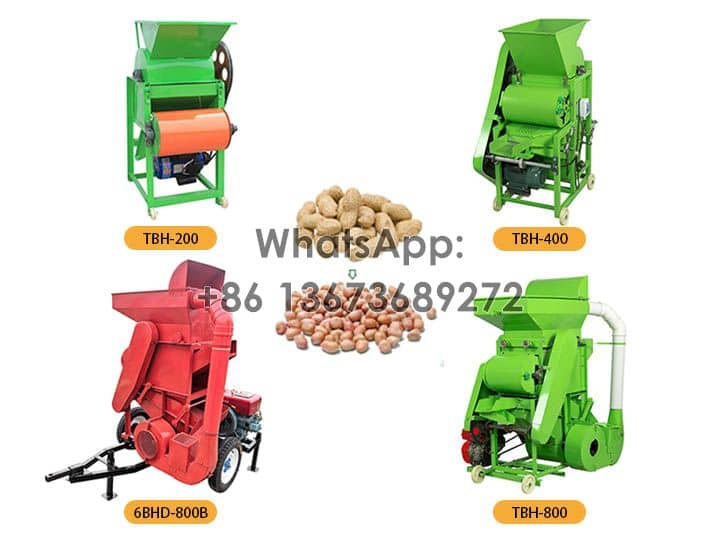 Groundnuts are rich in nutrients. Not only for oil extraction but also for the food industry. In addition, it can also be eaten directly. And the premise of these is to get peanut kernels. We can do it with a groundnut shelling machine. This groundnut sheller functions to remove peanut skin easily, getting the clean and whole peanut kernels. Moreover, our peanut sheller has CE certificate.
Our peanut shelling machine is very popular in many countries and regions. Such as Senegal, Nigeria, Kenya, Congo, Zimbabwe, Gambia, Greece, etc.
Industrial Automatic Peanut Shelling Machine for Sale
As a leading and professional agricultural machine manufacturer and supplier, we have various models to meet your requirements. Of course, every model has its strength and characteristics. I introduce them to you one by one.
TBH-200 Small Groundnut Shelling Machine
This kind of groundnut sheller can use the diesel engine, motor, and gasoline engine. One sieve is used in this sheller machine. But we will arrange two sieves along with the machine. You can also customize the sieve according to the peanut shape. It has advantages of high efficiency, low damage, and high shelling rate. So, it's a peanut shelling machine for home and small businesses.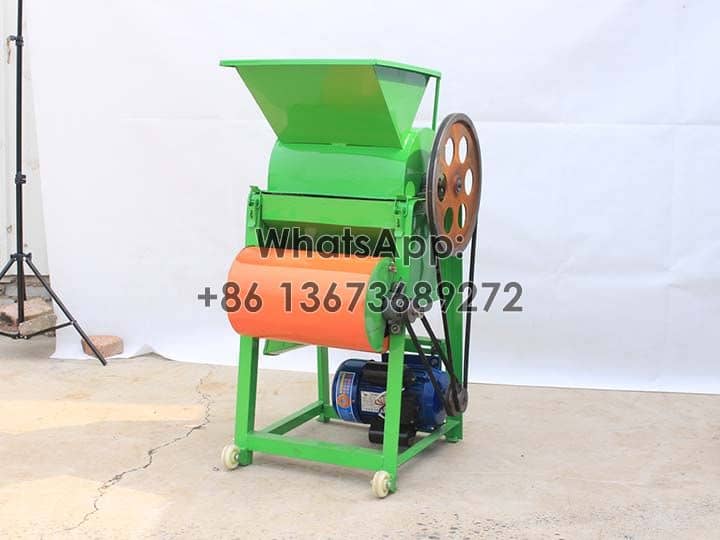 TBH-400 Automatic Groundnut Skin Remover
The peanut sheller has a similar power system as the TBH-200, three power devices are available. Also, two sieves are available, and only one is installed. The blower is taking impurities away. It uses a rubber roller. Compared to the above machine, this one has a bigger capacity.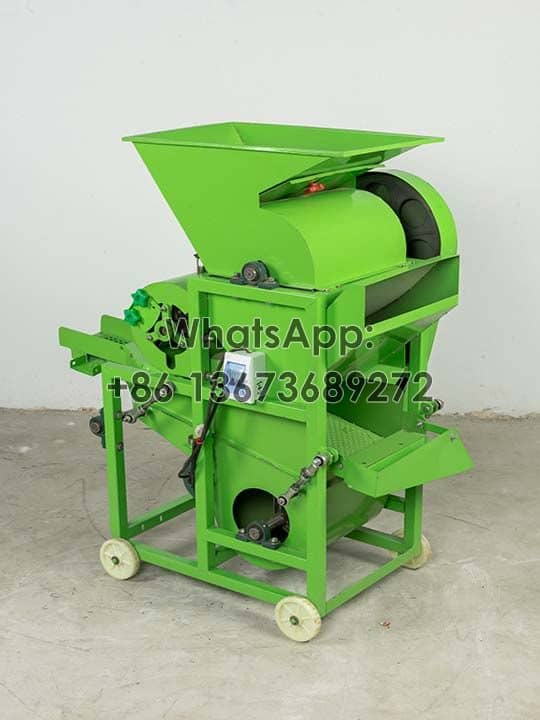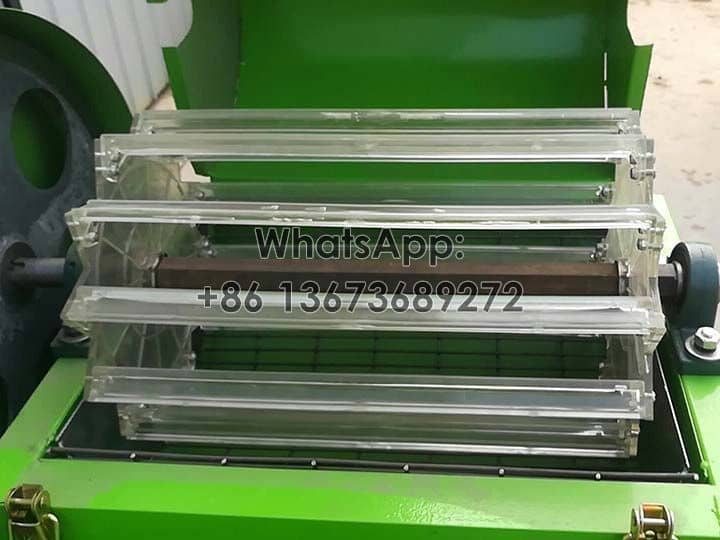 TBH-800 Commercial Groundnut Shelling Machine
The groundnut decorticator machine can use three power devices. And it has the advantages of two blowers and two sieves installed. The iron roller is applied to thresh peanuts. Besides, this machine can shell groundnuts twice, which brings much cleaner groundnut kernels.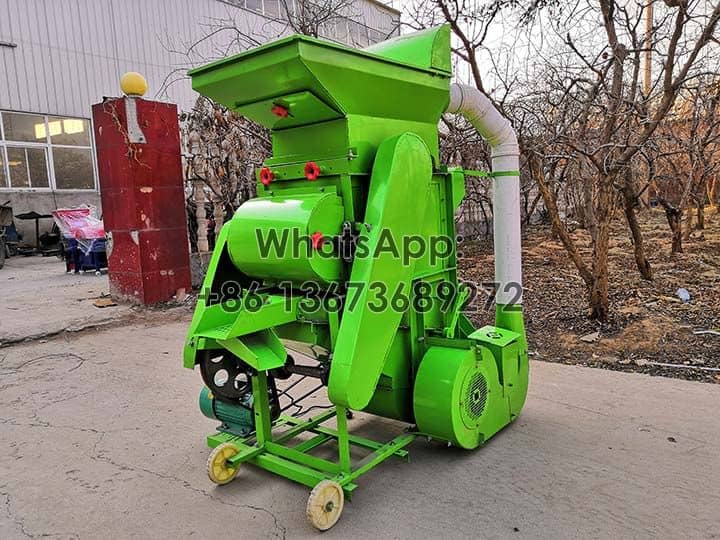 6BHD-800D Groundnut Shelling Machine for Project
This peanut shelling equipment is very similar to TBH-800. But this machine can be equipped with big wheels. African customers like this type of groundnut sheller very much. So, if any projects in Africa, you can contact us to choose this model to facilitate your business.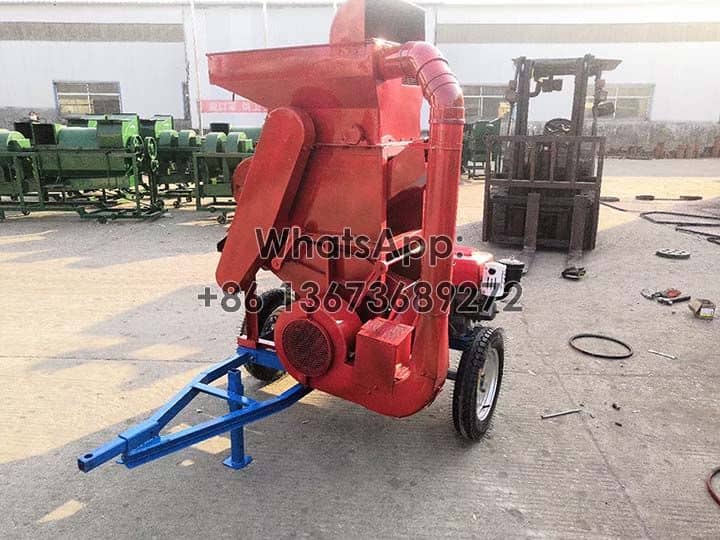 Highlights of Groundnut Shell Removing Machine
Three power systems are available. The diesel engine, electric motor, and gasoline engine all can be applied to these four models. Hence, you have much selection space.
Sieves can be customized. In fact, we have collated enough sieves along with the groundnut shelling machine. However, we still can customize the sieve based on the peanut shape.
Different capacities can meet your demands. Our machines to peel peanut skins range from 200kg per hour to 800kg per hour. Hence, this can satisfy your various business scale.
Simple structure, easy operation, and stable performance.
High shelling rate, low damage rate.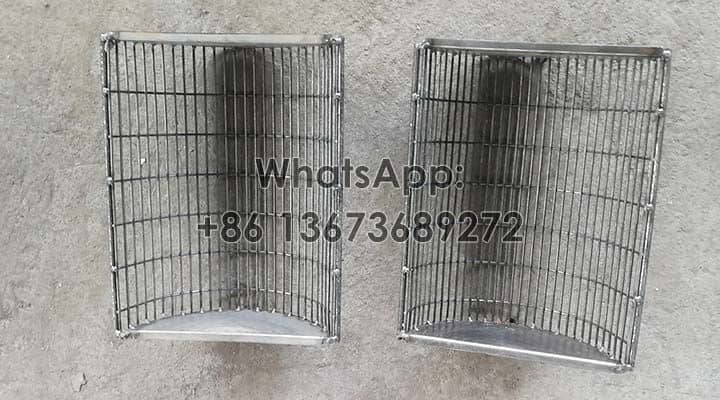 Groundnut Shelling Machine Design and Fabrication
In our company, the machine design and fabrication are essentially friendly to users. From the hopper to the inlet, the whole structure is very easy to understand. It includes the inlet, and outlet. Machine details have rubber roller, filter screen, the shaft of control baffle, and fan. Taking TBH-400 as an example, shown as below: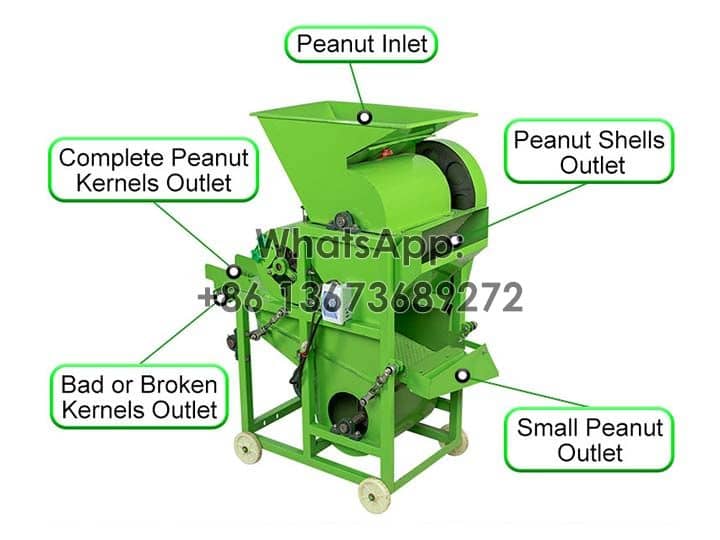 Working Principle of Groundnut Shelling Machine
Feed groundnuts into the hopper. And then depending on the rotation of the suspension sleeve and the rubbing force of the concave plate, completely to separate the peanut shell and kernels.
Then begin to second select complying with the gravity separation sieve.
The kernels come out through the outlet.
Why Choose Taizy as Top Choice?
CE certificate. Our groundnut shelling machine has CE certificate.
Rich experience. Our sales managers have rich knowledge about products and experience in exporting.
Famous brand. Since founded in 2011, we have provided machines to more than 80 countries. Such as Nigeria, Kenya, Uganda, Angola, Zimbabwe, Colombia, Ghana, Singapore, etc.
Successful Case: 4 Sets of Groundnut Shelling Machine Exported to Nigeria
This Nigerian customer has a large farm growing peanuts, so he wants to buy a peanut sheller. And because he would hire workers, he needed several machines. Our sales manager knew by communicating to him that he wanted 4 machines and the output was around 700kg. According to the request of a Nigerian customer, Winne recommended the TBH-800 machine to him. She sent a detailed introduction about the machine parameters, performance, configuration, etc., and the working video. He was very satisfied after seeing it and signed a contract with us.
Technical Parameters of Groundnut Shelling Machine
| | | | | |
| --- | --- | --- | --- | --- |
| Model | Capacity | Power | Weight | Size |
| TBH-200 | 200kg/h | 2.2kW motor, 170F gasoline engine, 6hp diesel engine | 40kg | 650*560*1000mm |
| TBH-400 | 300-400kg/h | 3kW motor, 170F gasoline engine, 8hp diesel engine | / | / |
| TBH-800 | 600-800kg/h | 3kW motor OR 170F gasoline engine, 8hp diesel engine | 160kg | 1330*750*1570mm |
| 6BHD-800B | 600-800kg/h | 2.2-3.0kW motor | 160kg | 1330*750*1570mm |
Commercial Peanut Skin Remover Video