An Iranian Client Bought Rice Milling Equipment and Paddy Husker
Breaking news! One Iranian client who is now in China ordered 1 set of rice milling equipment and a paddy rice husker. This customer requested to deliver his order to the warehouse in Guangzhou, China, for his convenience of transportation.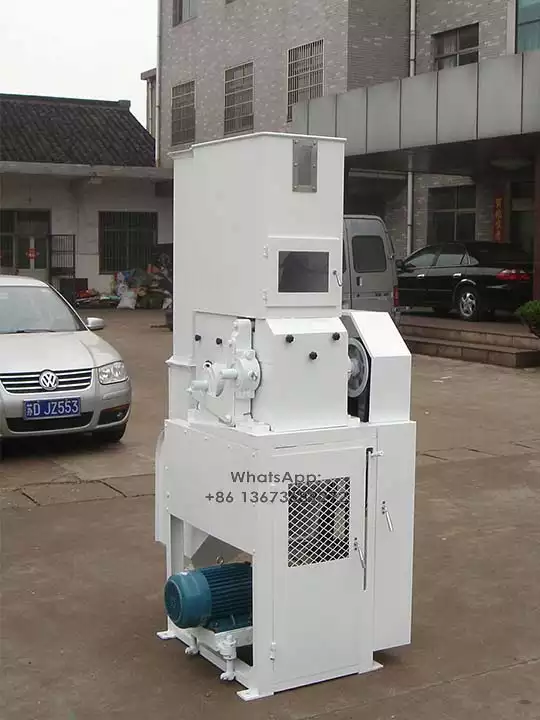 This customer has been in China for more than twenty years and has his own trading company in Guangzhou, which is more familiar with the import and export business. This time, he is also helping his customer in Iran with the purchase of rice milling equipment and paddy rice huller.
Details of successful order about the rice milling equipment with the Iranian client
Since the Iranian client has been in China for a long time, he is very familiar with and accustomed to the common Chinese chatting and communication tools. This customer contacted us via WeChat. He saw our rice milling units and contacted us saying that he wanted some of the machines.
Emily, our sales manager, contacted him right away. According to his needs, Emily gave him a quotation for the rice mill machine and huller. After reading it, the customer also added that he needed some machine accessories (emery roller, screen, press roller, etc.) Emily then sorted out the accessories according to the customer's needs and gave him a quote.
After that, the Iranian customer suggested that he has a company in China and his own shipping agent, so he only needed to have the goods ready. Also, he could pay in RMB.
Finally, Emily updated the quotation for the rice milling equipment machine and the parts according to his requirements, sent it to him, and the customer paid the deposit and agreed to deliver the goods within the specified time.
Machine list for this Iranian client
S/N
Picture
Specification
Qty
1
Paddy Husker
Model ;MLGT36- B
Rubber Roller Length:358mm
Rubber Roller Dia. :225mm
Capacity:3-6t/h
Power:7.5kw
Air Volume:3200–36000m3/h
Size:1300*1260*2100mm
Weight:980kg
Packing Volume: 3.7cbm
1 set
2
Rice Mill
Model: MNMS 25
Capacity:3.5-4.5t/h
Power:37-45kw
Size 1350*750*1800mm
Weight:1000kg
Packing Volume: 2.4cbm 
1 set
Notes to the rice milling machine & paddy rice husker:
Both machines are with the motor, fans, and cyclones.
The voltage for both is 380V 3P 50hz.
Some spare parts are ordered for both(Paddy husker: rubber roller; rice milling equipment: sieve, press bar, and emery roller).
This customer first paid 40% as the deposit, and 60% would be paid before delivery, Also, this client paid in RMB.