Small Household Rice Milling Machine for Sale to Nigeria
This rice milling machine for sale is the ideal equipment to produce high-quality white rice, and this machine is suitable for small household uses, small factories, etc. Usually, the rice milling machine is wholesale, always exported to Nigeria, Mozambique, South Africa, the Philippines, Bukifarnasso, etc. Recently, we exported 3 sets of the SB-30D rice mini mill machine to Nigeria.
How to place the order for the rice milling machine for sale by the Nigerian customer?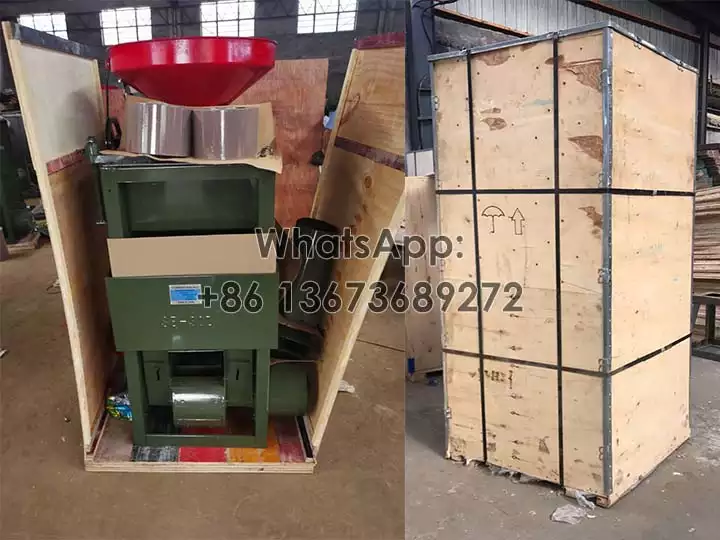 Send an inquiry about the rice mini milling machine via Whatsapp.
The professional sales manager sends machine details, including the machine model, parameters, photos, videos, etc. for reference.
After that, the Nigerian customer chose his preference, and then asked the machine questions that he wanted to know, such as if whole, what was the machine's price?
The sales manager answered one by one, till the customer understood the rice milling machine for sale.
Later, the Nigerian customer placed an order for 5 units of the rice milling machine for sale.
What questions are put forward by the Nigerian customer?
During the conversation, the Nigerian customer inevitably asked questions about the rice miller machine to help him understand the machine better. For example:
What is the power that can be used by the machine?
Are these machines cheaper wholesale? What is the minimum wholesale quantity?
What are the wearing parts of the machine?
What are the differences between these four types of rice milling machine for sale?
If it is a small workshop, which one is more suitable?
These are only some questions. Our sales manager explained them one by one and helped increase the customer's purchasing percentage.
Machine parameters ordered by the Nigerian customer
Item
Specifications
Quantity
Small rice husk milling machine
Model: SB-30D
Capacity: 1100-1500kg/h
Power: 15kW
Weight: 300kg
Size: 1070*760*1760mm
Including 15kW motor and wooden box packaging
3 sets
Accessories
Rubber roller: 2pcs/set
Iron roller: 1pc/set
Conveying head: 1pc/set
Sieve: 2pcs/set
/
Hexagonal belt
/
9 pcs