Taizy silage bale making machine helps Malaysia's silage industry growth
In 2023, Taizy silage bale making machine was successfully exported to Malaysia and won the favor of a local foreign dealer. This dealer is mainly engaged in the sales and service of silage machinery and has rich market experience in Malaysia. Our baling and wrapping machine is an enterprise specialized in silage machinery production, and its products are famous for its excellent quality, stable performance, easy to use and other characteristics. With its advantages, our silage baler and wrapper machine has gained wide recognition in the Malaysian silage market.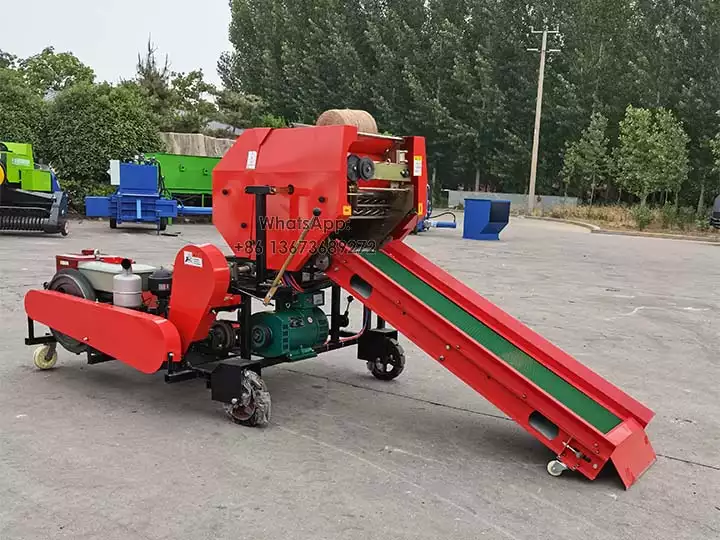 Reasons to choose our silage bale making machine for Malaysia
Malaysia is an important agricultural producer in Southeast Asia, and the livestock industry is also very developed. Silage is one of the important feed sources for animal husbandry, and it has wide application in Malaysia.
When choosing silage bale making machine, the dealer made a comprehensive consideration of the quality, performance and price of the products. After comparison and trial, the dealer finally chose Taizy baler wrapper.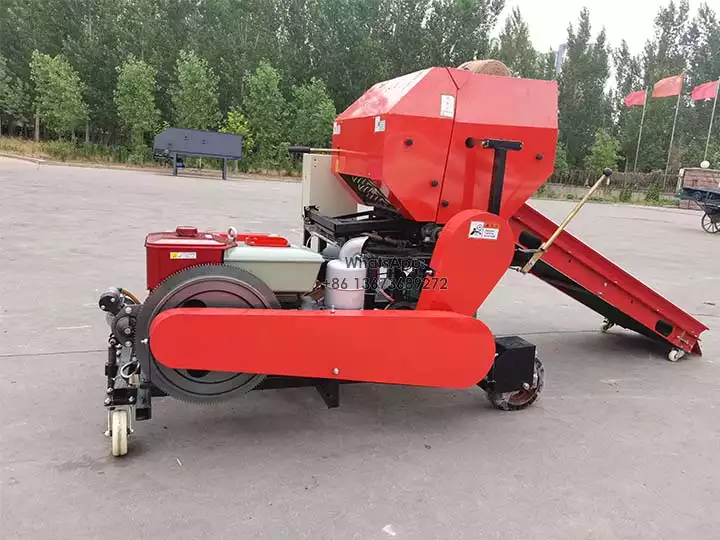 Advanatages of Taizy silage bale making machine:
Adopting high-quality materials, excellent workmanship and high durability.
High degree of automation and simple operation, which improves working efficiency.
The effect of wrapping film is good, which can effectively prevent the deterioration of silage.
In addition to the silage bale making machine, the dealer also chose Taizy's chaff cutter and crusher. The kneader can knead the silage to make it more digestible and improve the nutritional value of the silage. Used together, they can further improve the production efficiency and quality of silage, providing a strong guarantee for the development of the silage industry in Malaysia.
Machine list for Malaysia
Item
Specifications
Qty
Baler and wrapper
Model: TZ-55-52
Power:15hp diesel engine
Bale size: Φ550*520mm
Bale speed: 60-65 bales/hour, 5-6 tonnes/hour
Machine size: 21351350*1300mm
Machine weight: 850kg
Bale weight:65-100kg/bale
Bale density: 450-500kg/m3
Rope consumption: 2.5kg/t
Power of winding machine:
1-3kw, three-phase
Winding speed: 13 seconds for 2-layer film, 19 seconds for 3-layer film
1 set
Shredding machine
Power: 18HP diesel engine
Voltage:240V 50hz 3phase
Capacity: 5-7 tonnes/hour
Size: 28009501500mm
Weight: 189kg
1 set
Rope
Length:2500m
Weight:5kg
Approx. 85 bundles/roll
3 pcs for free
Film
Length:1800m
Weight:10.4kg
About 80 bundles/roll with 2 layers
3 layers about 55 bundles/roll
3 pcs for free
silage machine list for Malaysia