40-60kg/h sunflower oil extraction machine sold to Kenya
In 2023, John, a Kenyan customer, purchased a Taizy sunflower oil extraction machine for the production of sunflower oil. John is a young Kenyan entrepreneur who has been committed to the development of the agricultural industry. He believes that sunflower oil is a kind of edible oil with high market demand in Kenya and has good economic benefits.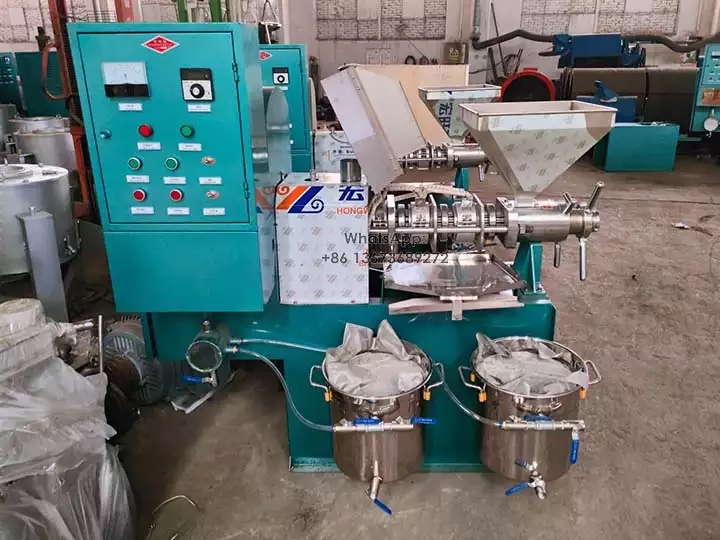 Why buy the sunflower oil extraction machine for Kenya?
Kenya is an important agricultural country in East Africa, known as the "breadbasket of Africa". In recent years, the Kenyan government vigorously develops agricultural mechanization to improve the efficiency and effectiveness of agricultural production. Taizy screw oil press has won the favor of Kenyan customers by virtue of its advantages of high efficiency, energy saving and environmental protection.
Taizy oil extraction machine's advantages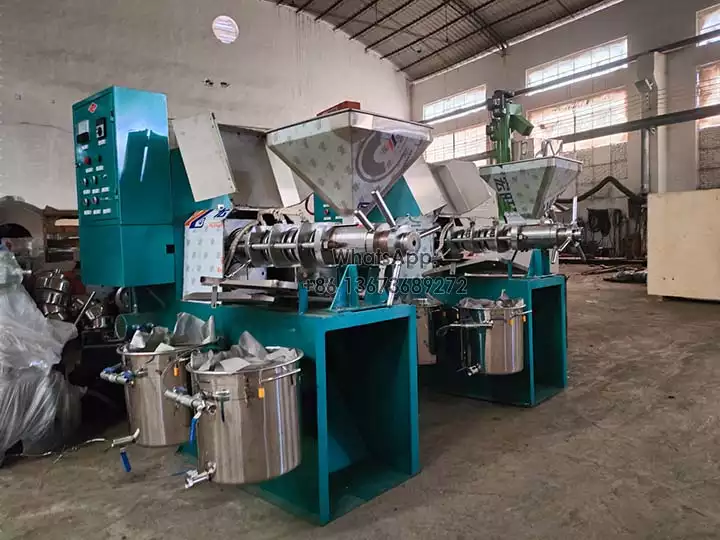 High output: 40-60kg of sunflower seeds can be processed per hour to meet John's production demand.
High oil yield: The oil yield can reach more than 95%, which improves the utilization rate of oil.
Simple operation: Only one worker can operate it, which reduces the production cost.
Energy saving and environmental protection: Adopting screw oil extraction process, no need to use chemical solvents, more environmental protection.
Benefits after gaining Taizy sunflower oil extraction
With subsidies from the local government, John purchased the Taizy screw oil pressing machine at a lower cost. At present, his oil press is in production and can produce 320-600kg of sunflower oil per day(8-10 working hours), with a monthly output value of hundreds of thousands of dollars.
John said that the Taizy sunflower oil extraction machine has provided strong support for his entrepreneurial journey, and he plans to continue to expand the scale of the press in the future, so as to provide more Kenyans with high-quality sunflower oil.
Machine list for Kenya
Item
Specifications
Qty
Screw oil press machine
Model:6YL-60
Screw diameter (mm): Φ55
Screw rotating speed(r/min):64
Voltage:220V,50Hz,1 phase
Main power:2.2kw
Vacuum pump power:0.75kw
Heating power:0.9kw
Capacity:40-60kg/h
Weight:240kg
Size: 1280*880*1220mm
1 pc
screw oil press parameters
Are you interested in this kind of oil press? Warmly welcome to contact us for more machine details and prices!