3 Cylinder Hydraulic Silage Baler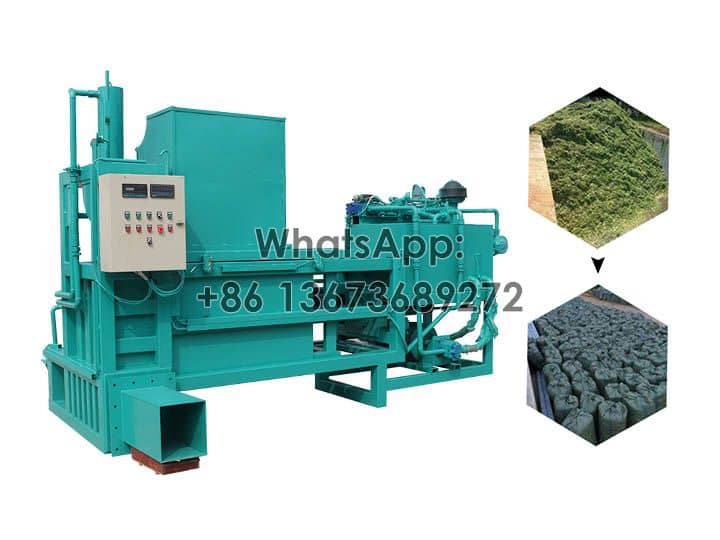 3 cylinder hydraulic silage baler functions to compact, bundle, and pack hay straw into square shapes. From its name, it has 3 hydraulic cylinders to carry out the baling works. But for the power supply, this hydraulic press baler only utilizes the electric motor. Besides, the power of the electric motor is 22kW. Also, the bale size is the same as the double cylinder hydraulic baler, 700*400*300mm. Moreover, customers always use PE&PP bags to pack baled straws. That's because it can keep for a longer time. This silage baler machine is a good partner for those who run farms, forage plants, as well as pastures, etc. Looking forward to your inquiry!
Structure of 3 cylinder Hydraulic Baler for Sale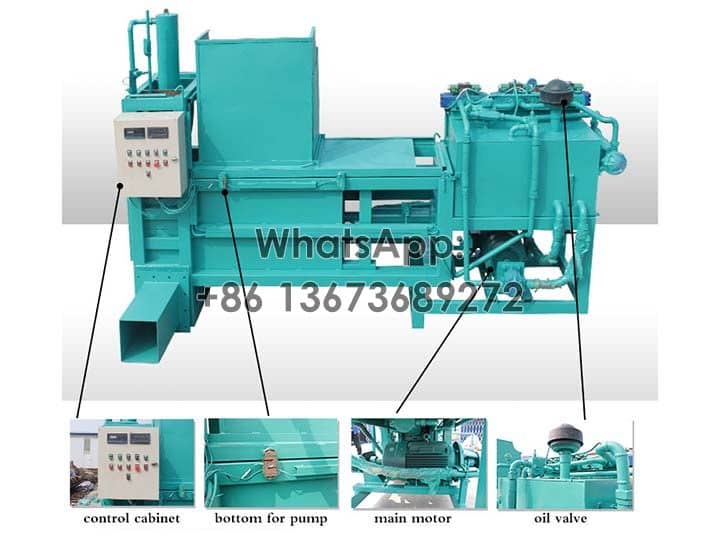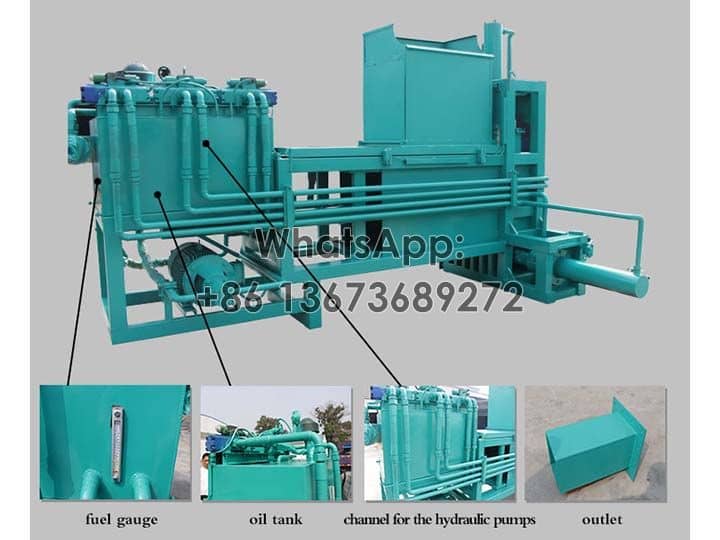 Advantages of Hydraulic Hay Baler
Wide applications. This 3 cylinder hydraulic silage baler can bale almost any kinds of straw, such as corn straw, silage, maize stalk, hay, grass, sorghum, wheat straw, etc.
High work efficiency. Because it can bale 120-180 packages per hour.
Fully automatic. This hydraulic press baling machine automatically completes the compacting, bundling, baling in one process.
Durable material. It adopts the carbon steel, wear-resistant.
Long storage period. Naturally, it can last for 3 years.
Materials to Be Baled
Generally, this hydraulic press baler can process straws, hay, corn stalks, sorghum, as well as wheat straw, etc.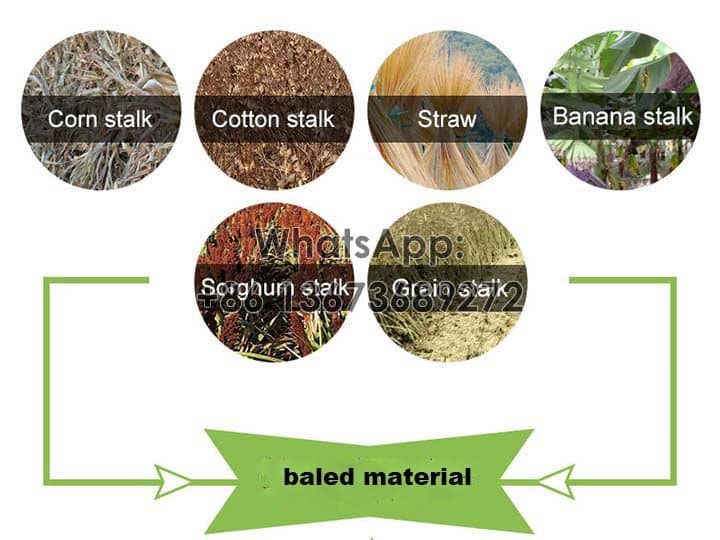 Applicable Animals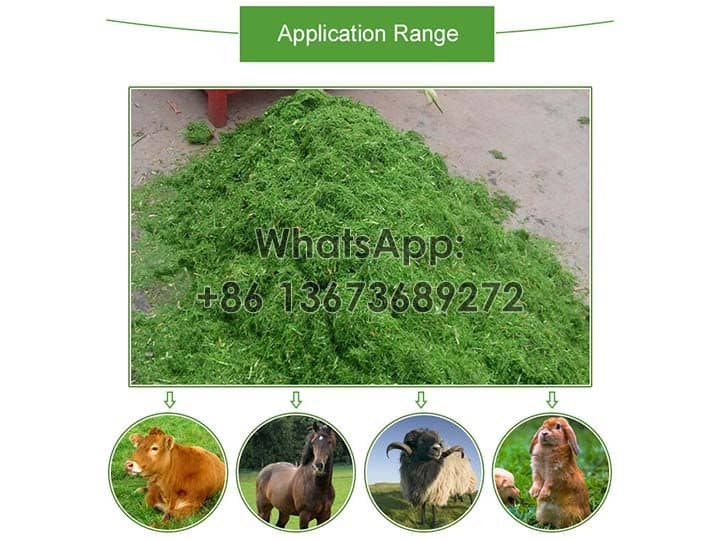 Finished Products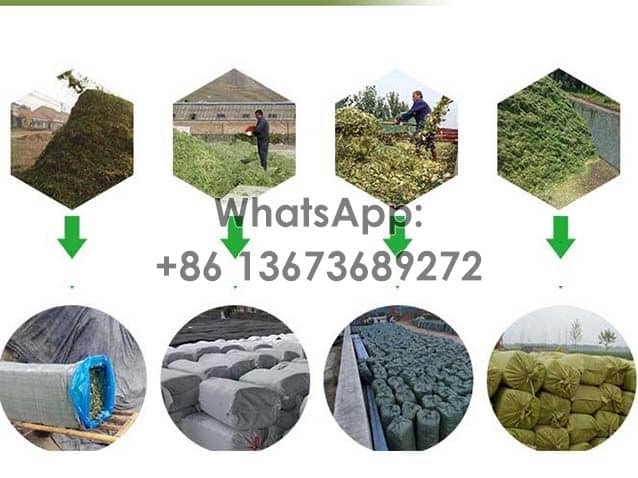 Necessary Equipment
If you purchase the hydraulic baler from Taizy Company, from our professional view, we recommend you also purchase the crusher and conveyor. That's because:
This 3 cylinder hydraulic baling machine is so high that it's very difficult for labors to put grass.
The hydraulic press baler also has very high output. Thus, only manual feeding is difficult to meet its needs.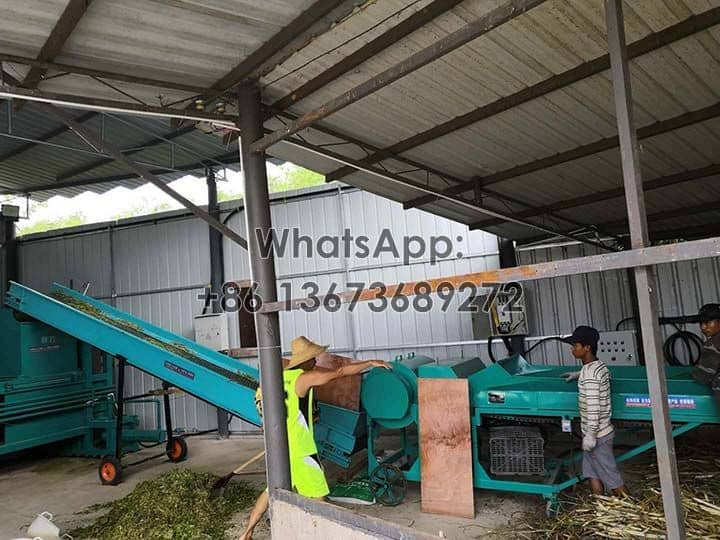 Similarities & Differences of Hydraulic Press Baler
Generally speaking, in our Taizy Company, hydraulic silage baler has 2 cylinder and 3 cylinder. Compared to these, there are some similarities and differences.
Similarities
Bale shape. Both bale into square shapes.
Bale size. The size is also the same, 700*400*300mm.
Differences
Power. Double cylinder hydraulic baler has diesel engine and electric motor alternative, but 3 cylinder only has electric motor available.
Output. Double cylinder can produce 100-120 bags per hour while 3 cylinder can bale 120-180 bags per hour.