Chaff Cutter and Grain Grinder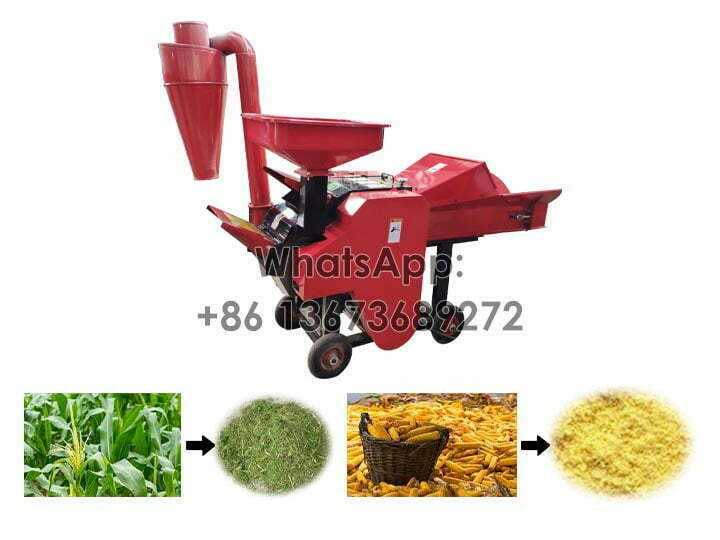 This chaff cutter and grain grinder machine is our upgraded product for grass cutting and grain grinding. 9ZRF series machines are simple in structure, reasonable in design and easy to operate. This straw cutter and grain crusher machine can carry out the processing of a wide range of crop straws and is suitable for the use of larger row animals such as cattle, pigs, geese and horses. The machine can cut straw and grass into soft strips of uniform length. It can also grind cereals as animal feed suitable for poultry. If interested, please feel free to contact us.
Working Video of Combined Grass Grain Grinder Machine
Structure of Chaff Cutter and Grain Grinder Machine
This grass grinding machine for sale has a very user-friendly design. Because it is manufactured according to the agricultural development. First of all, grass and cereals enter from different inlets. In addition to this, the length of the cut grass can be adjusted. There is also the cyclone, which can be attached with a cloth bag underneath to reduce dust. Generally, the combined grass grain grinder machine uses an electric motor, but it can also be equipped with a diesel engine to provide sufficient power for the machine to work.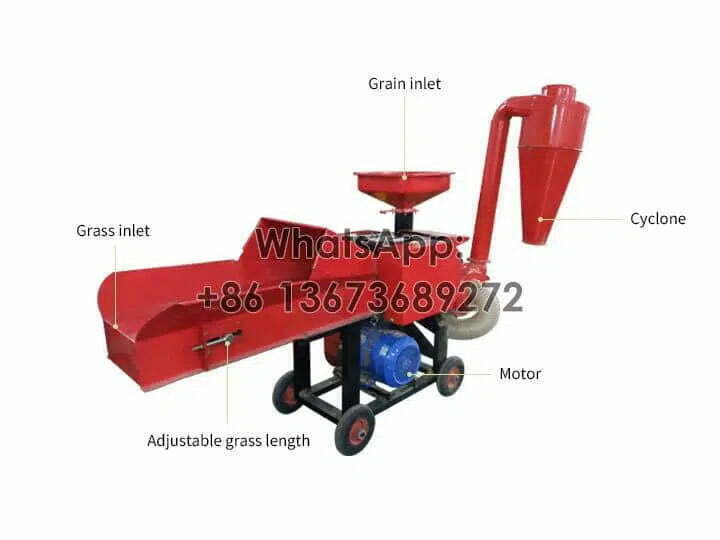 Technical Parameters of the Chaff Cutter and Grain Grinder
The chaff cutter and grain grinder machine is available in different yields, so you can choose the one that suits you. Although the number of blades is the same, the blades are not the same length, thus the output varies.
| | | | | | |
| --- | --- | --- | --- | --- | --- |
| Model | Power | Capacity | Blade length | Blade quantity | Overall size |
| 9ZRF-3.8 | two-phase 4.5kW, three-phase 3kW | 3800kg/h | 220*70*6mm | 5 | 1700*1200*1500mm |
| 9ZRF-4.8 | two-phase 4.5kW, three-phase 3kW | 4000kg/h | 280*70*6mm | 5 | 1950*1200*1800mm |
Spotlights of Straw Cutter and Grain Grinder
Automatic feeding. Put the wet or dry grass at the entrance and the grass will automatically enter the working cavity, very convenient and quick, saving time.
The blades are wear-resistant and last a long time. This chaff cutter and grain grinder is made with high-quality blades for long service life.
The air blower enables the grass and grain to be discharged quickly and efficiently.
Versatile. This grass cutting and maize grinding machine can not only cut grass, but also grind grain.
Equipped with three types of blades. When the material enters the workshop, the blade makes the cut grass softer and finer.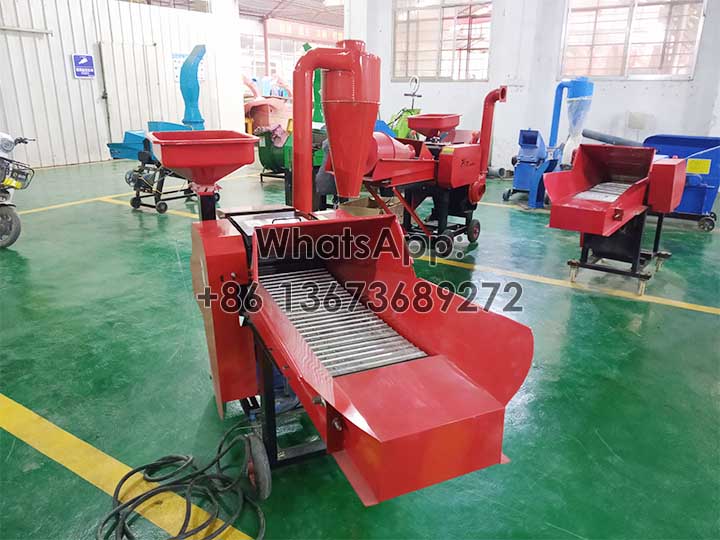 What Applications of Animal Feed Chaff Cutter Machine?
As a professional manufacturer and supplier of agricultural machinery, we have a diverse range of products. This type of chaff cutter machine for agriculture has multifunction. This machine is capable of crushing grass and grinding grain. Dry and wet grasses such as alfalfa, pennyroyal, maize stalk, purple pennyroyal, wheat straw, pasture grass, etc. Cereals such as corn, soya beans, oats, millet, peanut shells, corn cobs, etc. In fact, the range of applications is very wide. It is a very good machine to buy.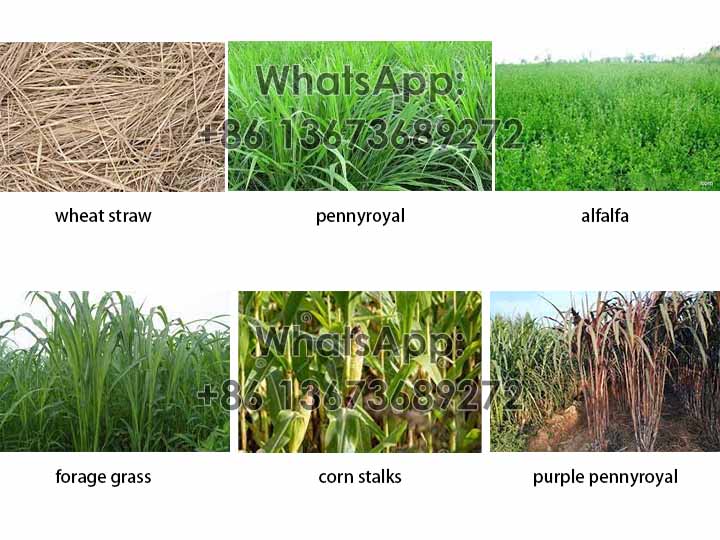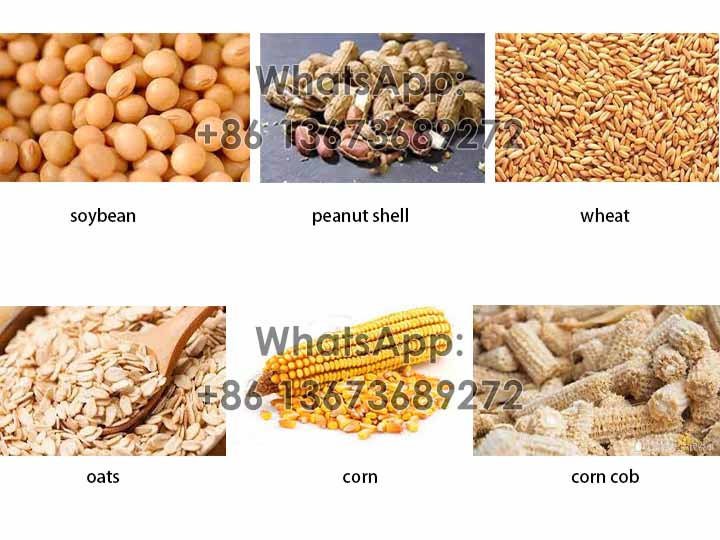 Working Principle of Grass Cutting and Grain Crushing Machine
Grass materials are put into the inlet by hand and conveyed automatically. Under the joint action of the high-speed rotating blades and the airflow caused by the paddle (wind blade), the materials enter the workshop and are chopped, cut, torn, and kneaded by the movable blades and fixed blades into loose and broken silk strips, which are thrown out of the machine by the wind blade.
Grain materials have the same, except that they pass through the screen and are discharged through the outlet.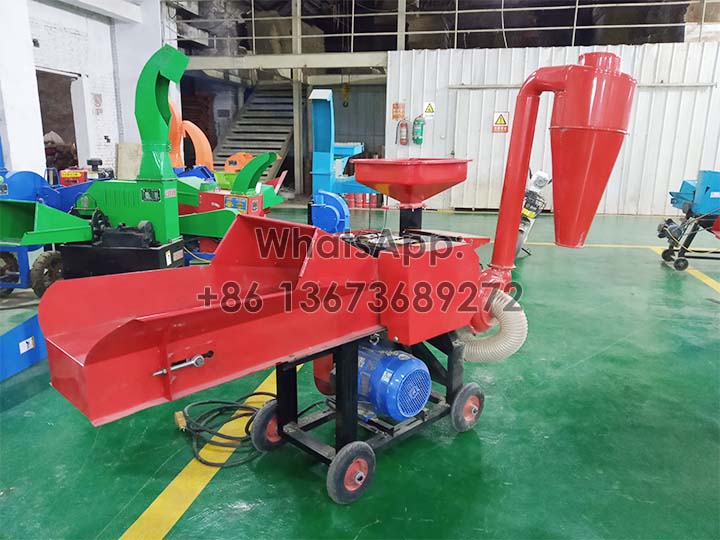 Why Choose Taizy Machinery-Credited Chaff Cytter and Grain Grinder Manufacturer & Supplier?
Cost-effective. Because we are an integrated factory and trade, machine prices are factory prices, so we have a price advantage in comparison. At the same time, the quality of our machines is very good.
Experienced in exporting. We have been engaged in the foreign trade industry for more than ten years, so that our staff is familiar with the foreign trade process, more convenient and fast.
Solid professional knowledge. Our staff are very familiar with and understand our agricultural machinery products. For example, if you need a chaff cutter machine, our sales staff will provide you with the right machine according to your needs.
Attention and Precautions of the Chaff Cutter and Grain Grinder
When operating the chaff cutter and grain grinder machine, safety protection equipment must be complete.
The operator should fully understand the performance of the machine, and it is strictly forbidden to start the machine after drinking, when ill or overly fatigued.
The working site should be spacious and equipped with fire prevention equipment.
The guillotine must work at the prescribed speed and is strictly forbidden to work at excessive speed or overload.
The amount of material feeding should be appropriate, too much is easy to cause overload stopping. Of course, not too little, too little will affect the cutting efficiency.
Before stopping work, the variable handle should be pulled to 0 position, let the machine idle for about 2min, and then stop after blowing the dust and weeds inside the machine.
Successful Case: Commercial Chaff Cutter and Grain Grinder Machine Exported to Keyna
In February this year, a customer from Kenya asked for information about grass cutter and crusher machines. He has a large agricultural plant with cattle, sheep and chickens. So a large amount of feed is needed every day. After understanding the situation, our sales manager, Coco, recommended a combined straw cutter and grinder machine to him. This is because the machine can be used for both grass cutting and grain grinding. It is very practical. Coco also sent videos and photos of the machine. After watching this, the Kenyan customer placed an order immediately. We delivered the machine in the container to his destination by sea. Two weeks later, he bought another baler and wrapper machine.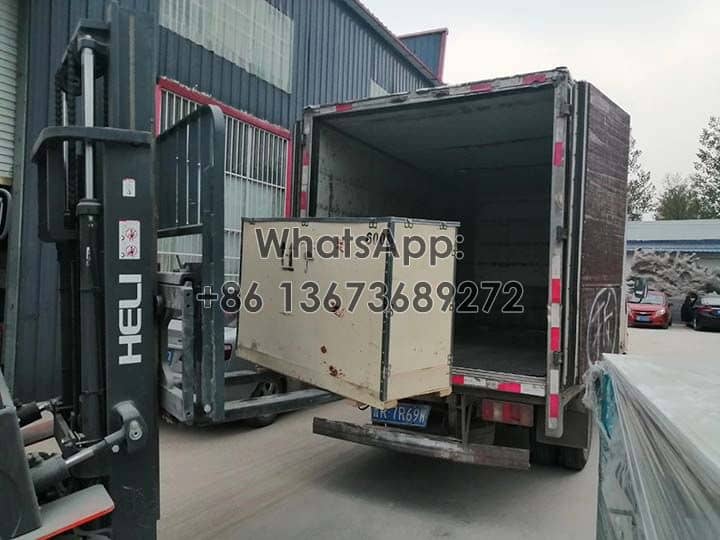 FAQ
Q: Are accessories available?
A: You can buy extra blades.
Q: Can the chaff cutter and grain grinder machine crush sugar cane?
A: Yes, but the blades will wear out.
Q: Can it be fitted with a diesel engine?
A: Yes, just match the corresponding diesel engine to its power requirements.
Q: What is the difference between the three compared to the chaff cutter and crusher?
A: The chaff cutter machine is to cut the grass into small pieces; the chaff cutter and grain grinder machine is to cut the grass into softer and finer pieces; the chaff cutter and grain grinder can not only cut grass but also grind grains.
Q: How about the warranty period for the chaff cutter and grain grinder?
Q: How to use the straw cutter and crusher machine?
A: The operation is very simple and we will provide video help and online guidance if necessary.