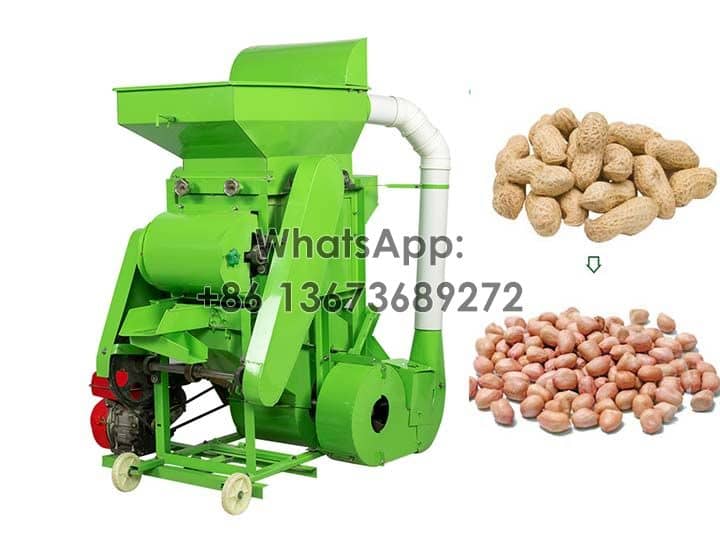 Groundnut sheller is specially designed for separating peanut shells and kernels, without damage to kernels. This type belongs to TBH series, and today model introduced is TBH-800. This groundnut sheller can use the electric motor, gasoline engine, or diesel engine as the power system. Besides, this peanut shelling machine for sale installs two screens inside. Thus, two fans are available. What's more, this peanut shell removing machine can achieve twice shelling. Of course, it's very practical. If having peanut lands, you can buy one peanut shelling machine for home. Looking forward to your inquiries!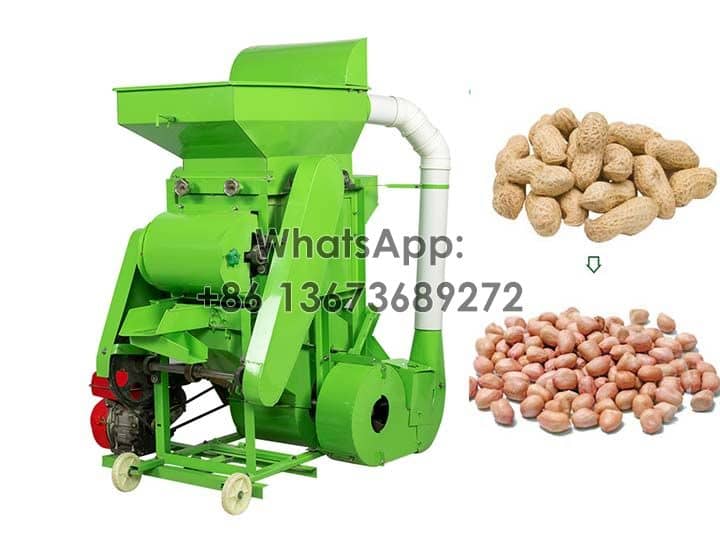 Working Process of Groundnut Sheller
Feed peanut into the front drum through the feed hopper.
Peanuts will be peeled by the rotation of the suspension sleeve and the rubbing force of the concave plate.
The separated peanut kernel and shell fall down. Through the wind channel, the peanut shell is blown out by the wind force, for the primary selection.
The peanut kernel and unshelled peanut together come to the gravity separator, for selection.
Selected peanut kernel will come out from the peanut kernel outlet. While the unshelled peanut will come back to the wind conveyor, prepare to start twice shelling.
Continue step 3, the groundnut sheller finally achieve the complete shelling.
Advantages of Peanut Sheller for Sale
Automatic groundnut shelling and screening. Automatically complete the peanut husking, and twice shelling. Separate out the bad peanut kernels.
Compact structure, flexible operation, easy maintenance.
High shelling efficiency, high performance, labor saving.
The whole peanut sheller frame adopts high-quality steel, durable.
The shelling rate can be≥95%, also, the breaking rate is≤5%.

Groundnut Peeling Machine Design
As a professional groundnut shelling machine manufacturer, we, Taizy Company, are trustworthy. The peanut shelling machine includes feed hopper, outlet for peanut kernel, outlet for peanut shell.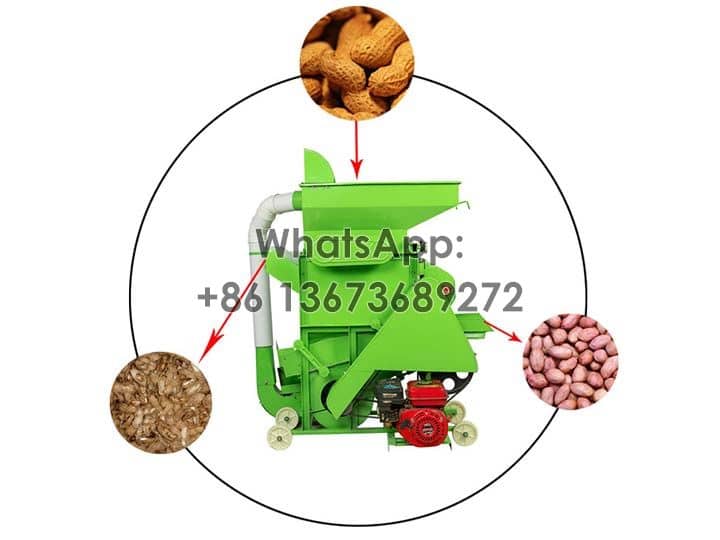 Conclusion – Applications of Groundnut Sheller
The peanut processing equipment can process the whole peanut shells and kernels. Peanut kernels can be as food or the raw material for oil mills. Also, peanut shells can be used to make wood pellets or charcoal briquettes for fuel.
All in all, the groundnut sheller machine is completely suitable for peanut shelling operations of:
individual peanut processing households
grain depots
oil processing plants and food industries
It is good peanut shelling equipment for investment for vast peanut production areas and individual professional households.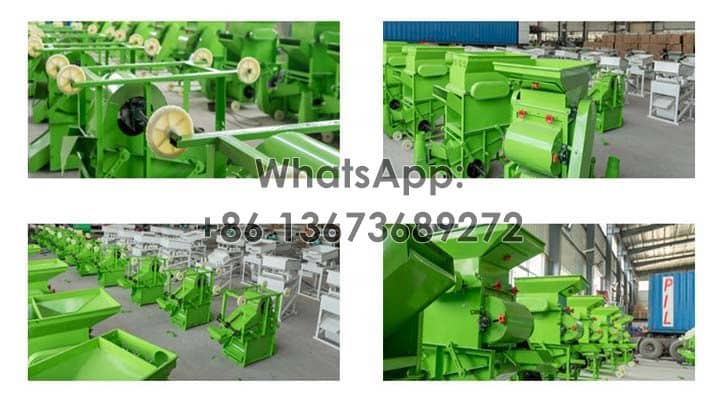 Working Video of TBH-800 Groundnut Sheller Machine