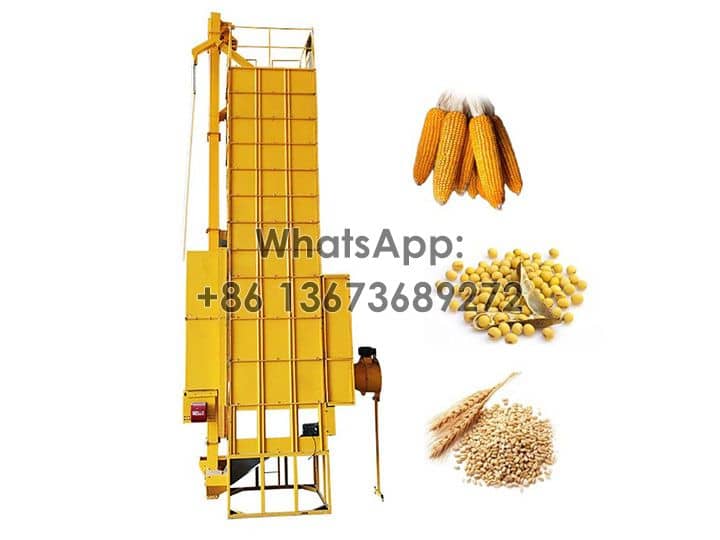 Paddy dryer is ideal equipment that mainly functions to dry various grains, such as corn, rice, wheat, soybean, etc. The grain dryer belongs to batch circulation dryer, low temperature, and energy saving. It has reasonable structure, easy operation, low noise. Generally speaking, grain dryers for sale from Taizy Company has 5H-15 and 5H-32 available. Besides, the heating method is optional. The tower dryer is common for commercial usage. For example, in the rice mill production line, this machine is used as rice dryer to get satisfied paddy rice. Under the same theory, it also can be applied as corn dryer. Welcome to contact us for more details!
Machine Details of Low Temperature Circular Paddy Dryer
PLC control cabinet: Siemens electric, touch screen operation, accurate fault display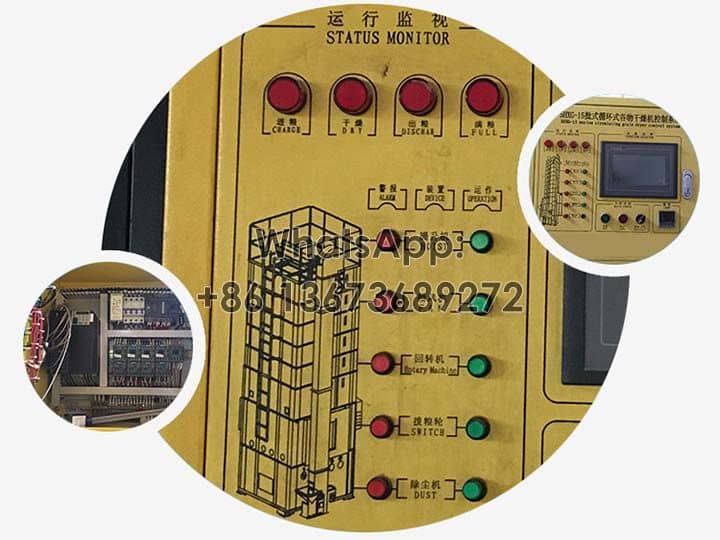 Heating methods: various heat sources are for your choice: biomass hot blast stove, diesel stove, natural gas, electric burner. Choosing one maximizes your benefits.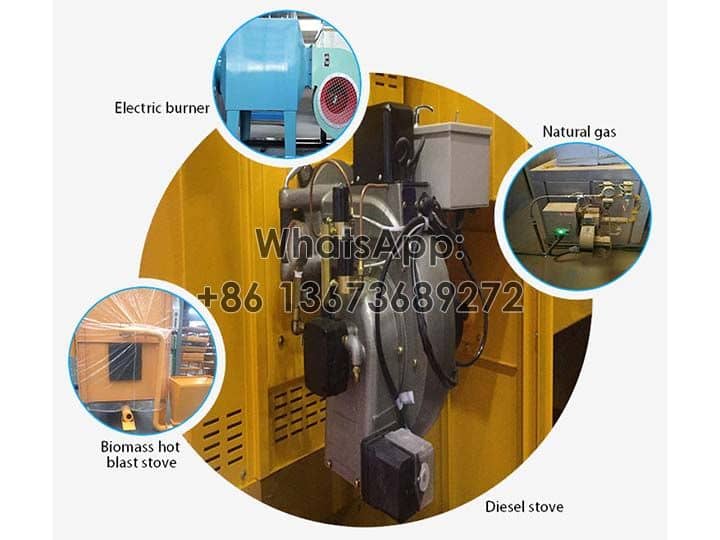 Elevator: the belt is made of pure nylon canvas belt, the bucket uses virgin nylon plastic with good toughness and no brittleness.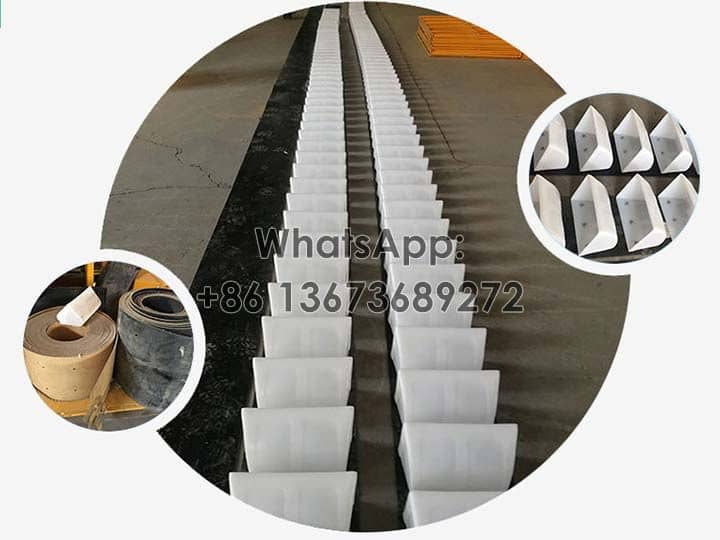 Circulation drying: angle intake, facilitating to dry grains.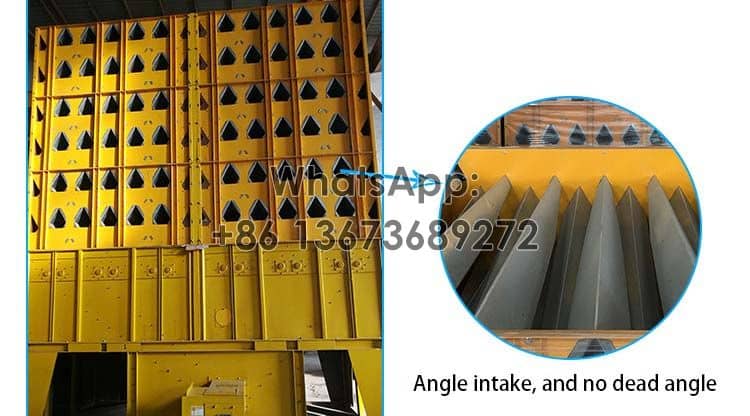 Advantages of Rice Dryer for Sale
Convenient usage. Because this paddy dryer has no need to replace any parts, directly adapting to dry corn, rice, wheat, rapeseed, soybean, etc.
Advanced grain drying technology. This technology heats grains evenly, fast dewatering rate and low drying cost.
Stainless steel material. Key parts of dryer inside adopt stainless steel materials, effectively extending the service life of the equipment.
The dryer has its own cooling air distribution system, which can effectively ensure the quality of dried grain and facilitate the preservation of grain.
Easy operation, high drying efficiency, pollution free.
Optional heating methods. Biomass hot blast stove, diesel stove, natural gas, electric burner are available.
Wide Applications of Vertical Grain Dryer
This vertical grain dryer has a various range of applications. It can dry grains, such as rice, wheat, corn, soybean, sorghum, millet, rapeseed, sunflower seed, etc. Due to the commercial paddy dryer, it prepares for the next processing step.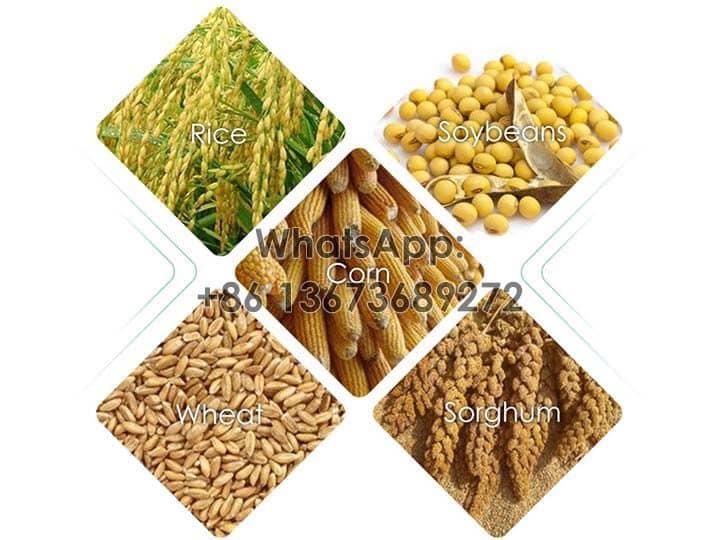 How does A Paddy Dryer Work?
Grains come to storage through the elevator.
Until this batch work is completed, open the burning furnace.
Start the circulation drying, mainly relying on the heat exchange of the furnace.
The drying work ends, and then discharge from outlet.
Four Questions We Should Confirm When Buying Rice Paddy Dryer
What kind of grains do you want to dry? Rice, corn, sorghum, wheat or other grains?
How many tons do you want to dry per batch or per day?
What's the humidity before drying? What humidity do you want to get after drying? For example, before drying, the humidity is 40%; after drying, you want it to be 20% .
For the burning furnace, you can choose coal, diesel, biomass as fuel. Which one do you prefer?
The above four questions are basic information to help us better understand your requirements. We can recommend a suitable commercial paddy dryer for your business. Get in touch with us and we'll get back to you as soon as possible!
Video of Taizy Paddy Dryer – Process of the Paddy Rice Dryer Working