Hay Cutter and Baler Transported to the Netherlands
Our hay cutter and baler is an upgrade on the original basis, with three functions of crushing, picking, and baling. It can be used in the field with the tractor to bundle silage more quickly and effectively. Recently, a customer from the Netherlands ordered a straw crushing, picking, and baling machine from us.
The process of hay cutter and baler purchased by the Netherlands customer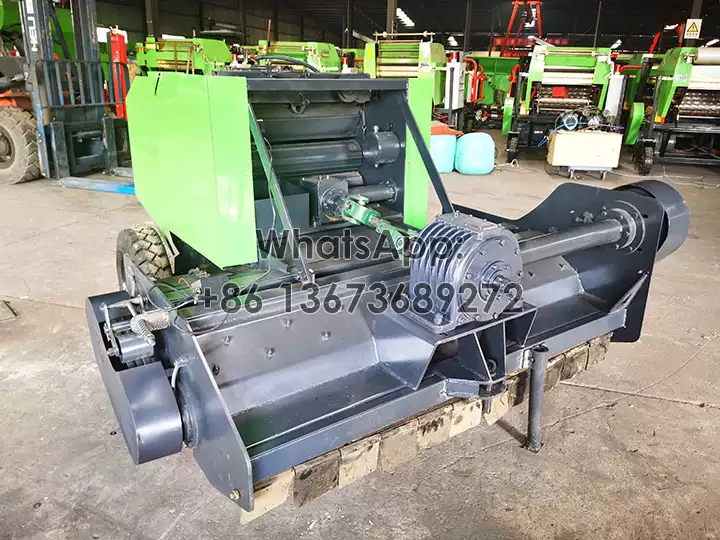 This Dutch customer wants to harvest and bundle the silage by himself. He has his own fields and livestock farms, so he can manage the feed preparation after the harvest. So he wants to find a machine with this function. When searching on the website, he saw our silage machine and immediately sent us a inquiry about the crushing, picking and baling machine.
Our sales manager Coco contacted him immediately after receiving his inquiry. Also, Coco sent him the information parameters of the relevant machine, that is, hay baler and hay cutter and baler. And she explained the differences and similarities of these two machines.
After reading these basic information, the Dutch customer obviously preferred the multi-function baler. Then he asked the machine in detail, such as the horsepower of the tractor and the harvest width. Coco answered patiently and carefully. In the end, the Dutch customer placed an order to purchase a straw crushing pickup baler.
Hay cutter and baler parameters
Item
Specification
Quantity
Hay cutter and baler
Model: ST50*80
Weight: 1320kg
Harvest width: 1.65m
Power of tractor: more than 60hp
Overall Dimension: 2.3*1.95*1.43m
Baler Size: Φ500*800mm
Baler weight: 30-45kg
Capacity: 1.1-1.3acre/h
1 set