Large multifunctional grain thresher machine sold to Congo
Great news! One customer from Congo ordered one large multifunctional grain thresher machine and one feed pellet machine for his business! Taizy agricultural machinery plays an important role in the worldwide agricultural market and is exported all over the world!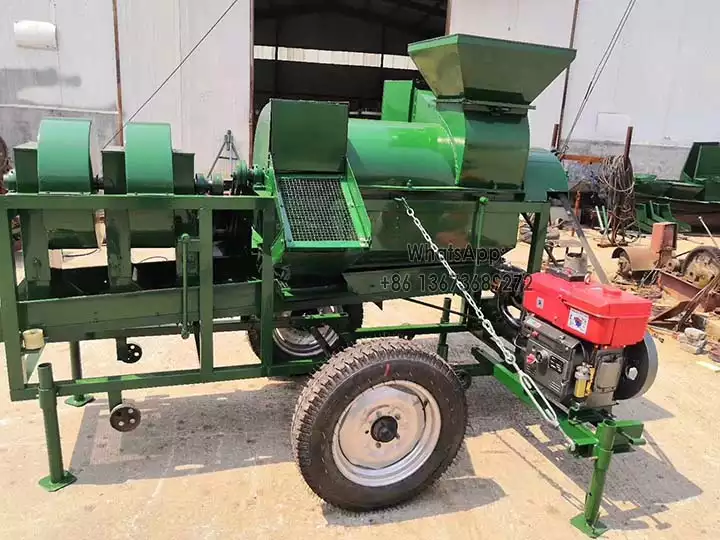 Background of this client from Congo
The customer from Congo is an experienced importer who owns his own forwarder and company and regularly imports various machines and equipment from China. Recently, he decided to purchase a large multifunctional thresher and a flat die pellet mill to meet his needs in the agricultural sector.
Why choose to purchase the multifunctional grain thresher machine and pellet mill from China?
This customer chose to import these machines from China because he was convinced of the quality and performance of Chinese manufacturing. Past experience has proven that Chinese machines and equipment excel in durability and performance and can provide reliable support for his business.
This purchase of a large multifunctional grain thresher machine and feed pellet mill will further enhance his production capacity and efficiency. The multifunctional thresher can thresh grain efficiently, reducing manual labor and providing high-quality threshing results. And the flat die pellet mill can convert the threshed grains into pellet form for easy storage and sale.
Reference to the machine PI for Congo