Multifunctional thresher machine and others sent to Ghana
Good news! In April 2023, we received a customer from Italy who grows corn and was interested in our multifunctional thresher machine. After learning more about our products, he decided to buy more than one agricultural machine, but a single-row harvester and a hand-held corn planter to meet different agricultural production needs.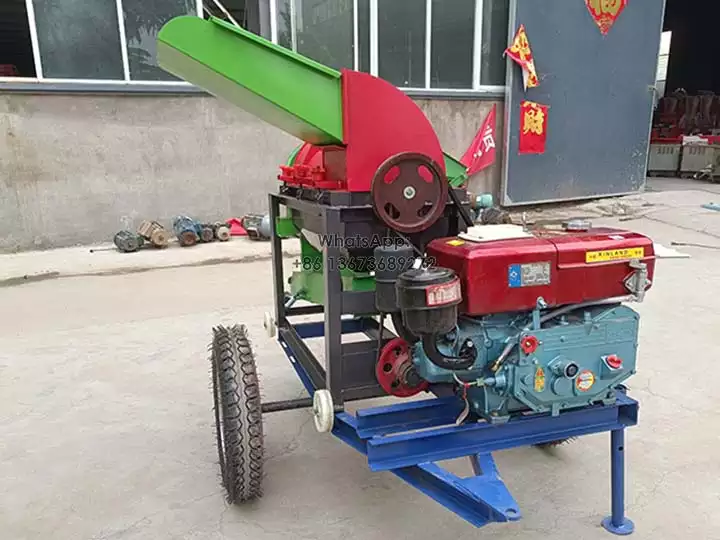 What are the Italian clients' needs and challenges?
The customer is an Italian farmer whose main crop is corn. He wanted to increase his productivity and profitability and therefore needed efficient agricultural machinery to assist him in his work.
However, he is from the Italy, the machine is used in Ghana. Due to the long distance between Italy, where the customer is located, and Ghana, the transportation and installation of the machines became more difficult. In addition, the customer needed to understand how to use these machines in different climatic and land conditions.
A good solution for the Italian client to solve the needs and challenges
According to his needs, Anna suggested that the customer could buy the multifunctional thresher machine and 1-row corn picker, and hand-held corn seed planter. These can help the customers improve his working efficiency and income.
To help our customers solve the above challenges, Anna provides professional technical support and after-sales service. Anna mentioned that our technicians can ensure that he can use these agricultural machines safely and efficiently. We also worked with local logistics companies to ensure that the machines could be safely transported to the customer's location in Ghana and provided on-site installation and commissioning services.
Multifunctional thresher machine and other corn machine listed for the client from Italy but sent to Ghana