15TPD Rice Mill Plant for Sale to Ghana
Our Taizy rice mill plant for sale is available in basic models and complete rice mill production line configurations, which can be flexibly configured to suit the customer's needs. In December 2022, a customer from Ghana ordered a 15tpd rice milling unit plus a packaging machine from us.
Basic information about the Ghanaian customer
This Ghanaian customer has his own company and his own farm, so he bought the rice milling machine plant to use for his own production. In addition to this, he has been to China before for a study course and is familiar with China.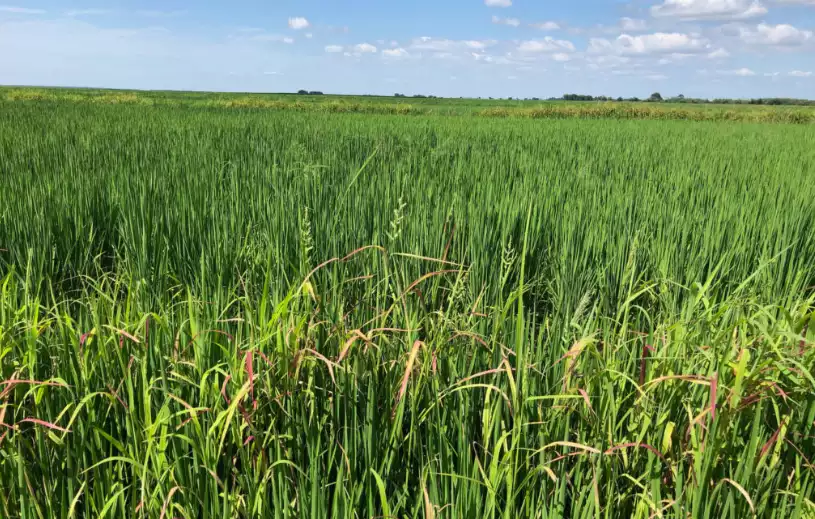 How did this client get in touch with us?
This Ghanaian customer actually contacted us through a recommendation from one of our regular customers. The previous customer had bought a rice milling unit from us and had used it with good results, so when he found out that this Ghanaian customer wanted to buy a rice milling machine, he recommended us to him!
Questions asked by this customer about the 15tpd rice mill plant for sale
When we discussed with the machine, the Ghanian customer put forward some questions, such as below:
We have problems with rice breakages. Do you have a machine or technology to reduce breakages, please?
Can you help with the installation?
Overall, I have a budget of about 10,000 USD. 1. I want Rice Mill, 2. Reduce breakages (Rice is too dry so breaks when milling). 3. Weighing and Packaging Machine. 4. Storage bins and elevator too. Is it possible?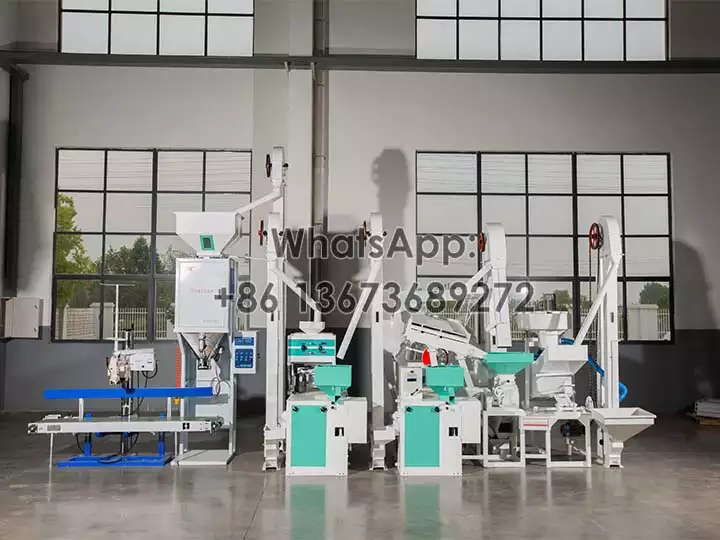 Our sales managers patiently and carefully answered these questions one by one. After hearing these answers, the Ghanaian customer immediately placed an order about the 15tpd rice mill plant for sale with us and requested a pro forma invoice for payment.
Machine list for the Ghanian client
This Ghanaian customer purchased a 15tpd rice milling unit coupled with a packaging machine, the machine purchased is shown below.
Rice mill plant for sale with packaging machine parameters
NO.
Machine picture
Specification
1
Rice Mill
Capacity: 15TPD/24H (600-800kg/h)
Power: 23.3kw
Packing Volume: 8.4cbm
Weight: 1400kg

15tpd with rice crushing screen, the outlet height of the rice crushing screen should be matched to the elevator
2
Elevator
Model: TDTG18/08
Power: 0.75KW
Packing Volume: 0.4cbm
3
Rice Storage Bin
Volume: 3T
Packing Volume: 0.8cbm
4
Elevator
Model: TDTG18/08
Power: 0.75KW
Packing Volume: 0.4cbm
5
Weighting and Packaging machine
Model: DCS-50A
Weighting scope: 5-50kg /bag
Packing Volume: 2.8cbm

Equipped with the air compressor
6
Moisture Meter
Model: LDS-1G
Product object: grain and other non-metal granular samples, such as rice, corn, wheat, rapeseed, soybean, corn, feed, vegetable seeds, black sesame, sorghum, cotton meal, peanut kernels, rice, etc.
Measurement error: ≤ 0.5% of soil (main moisture range)
Temperature compensation: automatic
Moisture measurement range: 3 ~ 35%
Measurement time: 2 seconds
Working environment temperature: 0 ~ 40 ° C
Net weight: 750 g

Display mode: LCD dot matrix display
Spare parts for 15TPD rice mill plant for sale (necessary parts prepared for one year)
NO.
Machine
Name
Photo
QTY
1
Spare parts for
Paddy rice husker
Rubber roller
4pcs
2
Spare parts for Rice Mill
Sieve
8pcs
3
Spare parts for Rice Mill
Press bar
16pcs
4
Spare parts for Rice Mill
Emery roller
1pc
5
Spare parts for Rice Mill
Screw
2pcs
6
Belts for all machines
Belts
1unit
Notes for 15tpd rice milling unit with packaging machine:
Payment Term: 30% as deposit paid in advance, 70% paid before delivery.
Extra 1 emery roller and 10 sieves for free.