Walking Tractor and Its Attachments Sold to Burkina Faso
The walking tractor is popular in the world's towns and villages as a means of transport and agricultural machinery, powered by diesel engines. Its small and flexible and powerful features make it very popular with farmers. In addition, the walk-behind tractor can also work together with the plow, corn planter, trailer, and so on. In March this year, a customer from Burkina Faso bought a walking tractor and the accompanying small farm machinery.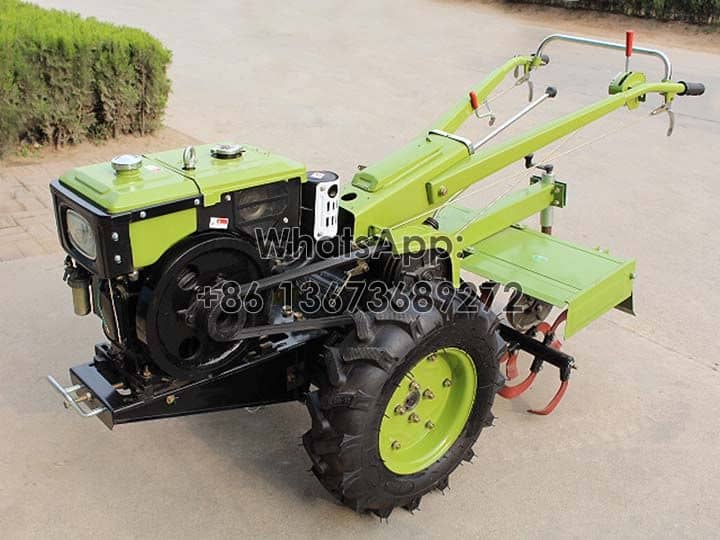 What did Bukifarnasso Customer Buy from Taizy?
The Burkina Faso customer started contacting us in January. Because of its location in Burkina Faso, he bought a walking tractor to support his agriculture. Since the farming is carried out, then a series of farm equipment is needed.
Through the conversation, the customer also needed other agricultural machinery that can work together with the walking tractor, such as plows, cultivation hoes, corn planters, etc.
So our sales manager Winnie gave the best solution according to his needs. Both sides reached a cooperation, the specific order is as follows.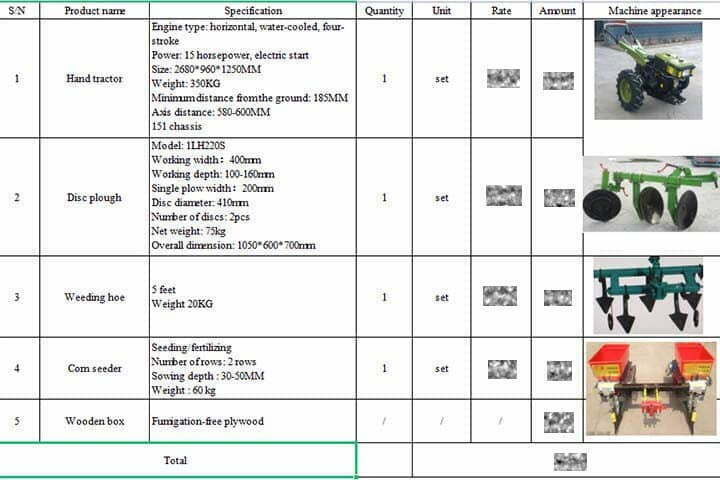 Why is Walk-behind Tractor So Popular?
Our machine is a multi-purpose machine: ditching, soil cultivation, hoeing, fertilization, seeding, and rototilling.
Good furrowing effect: depth up to 30 cm, width 35 cm, will configure the tool according to your width requirements.
Multi-function: more than 20 kinds of functions in one, a machine multi-purpose, do not have to repeat the purchase, save money.
Easy to operate: flexible operating handle, adjustable height up and down, rotating 360 degrees, suitable for operation in any direction, also saving energy.
Safety: the whole machine structure is reasonably designed, with thickened body steel, safe usage, and worry-free.
Applicability: suitable for all kinds of mountains, hills, plains, dry fields, paddy fields, greenhouses, orchards, and narrow land operations.
Suitable for all kinds of soil: hard soil, clay, black soil, mountainous land, and soft soil.
Working Video of Hand Tractor with Its Attachments