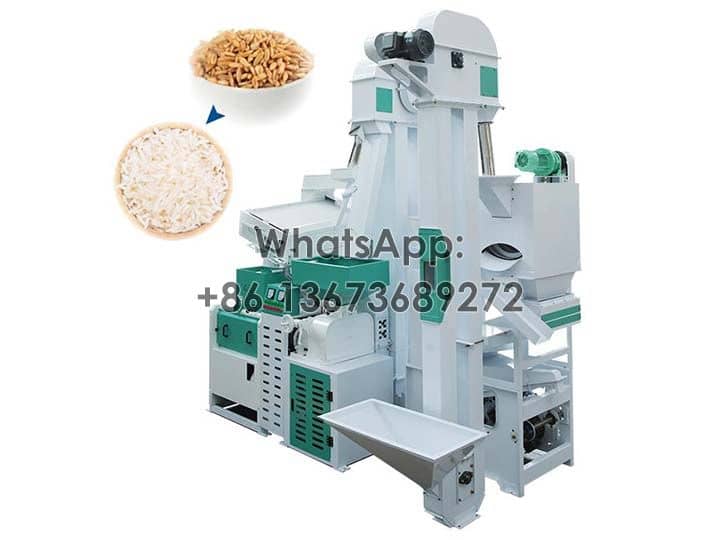 20TPD rice milling plant is processing the paddy rice into white rice, production of 20t per day. This is the basic type, including the feed hopper, elevator, destoner, rice huller, gravity separator, and rice miller. It's fully automatic rice milling plant, producing satisfied edible white rice. It's a basic production line for processing white rice, especially well received by Nigeria. Farmers, companies, or factories can purchase this combined rice milling plant for benefiting their businesses. Are you interested in this kind of machine? Looking forward to your inquiry!
Working Flow
Feed the paddy rice into the hopper. And then, through the cleaner, remove the impurities. The paddy rice reaches the destoner by elevator.
The destoner will remove the stone and impurities existing in the paddy rice. Next, the paddy rice goes through the double elevator to the rice huller.
The rice huller will remove the shell of the paddy rice. The next step is to the gravity separator, separating the paddy rice and brown rice. The brown rice will come to the rice milling machine while the paddy rice will come back to the rice huller.
The rice milling machine is to grind the brown rice into white rice. And then come to the grading screen. Finally, get the qualified white rice.
Structure of 20TPD Rice Mill Plant for Sale
This 20t rice milling equipment has several parts, listed as below: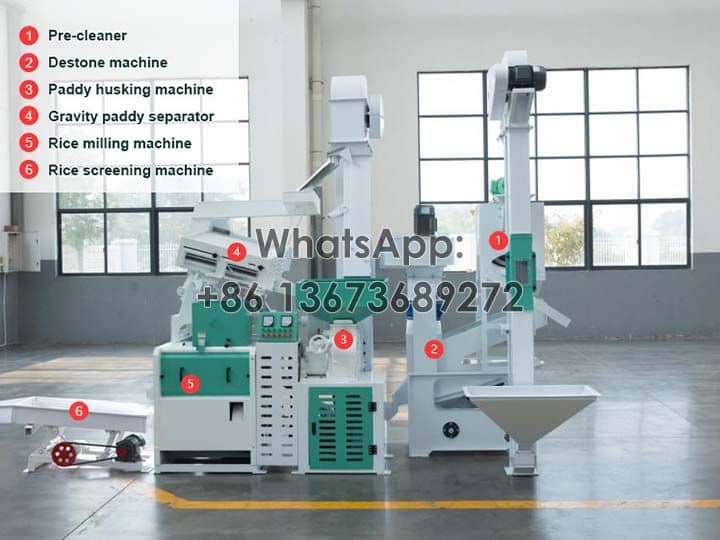 Machine Details of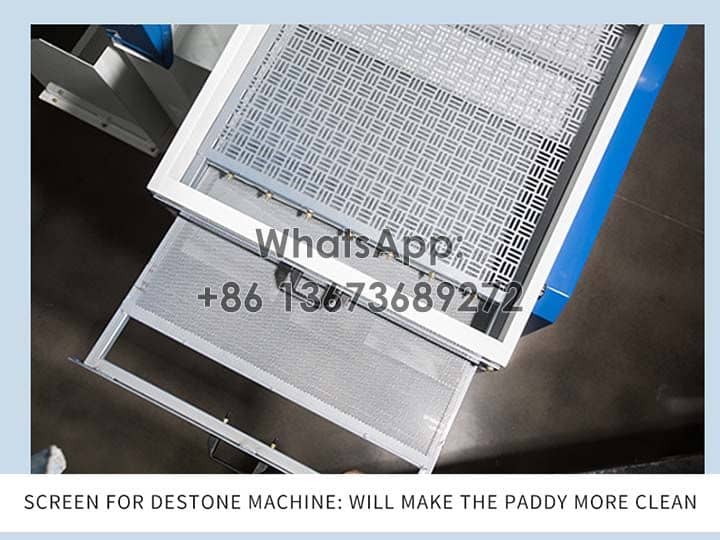 Features of 20TPD Modern Rice Milling Plant
The part of cleaning screen adopts the rotary operation, smooth cleaning route, long cleaning effect.
The destoner adopts the unique transmission mode, long machine life.
The rice husker is driven by belt, the oblique tooth surface is reversed, low noise and stable performance.
The rice milling machine is driven by strong draught, the content of rice bran powder is small, the temperature is low.
A complete set of rice milling equipment, composed of single machines, such as rice husker, rice miller, etc.
Finished Products Effect of Automatic Rice Processing Plant
From the below pictures, it's obviously seen that the paddy rice becomes white rice after a series of processing procedures.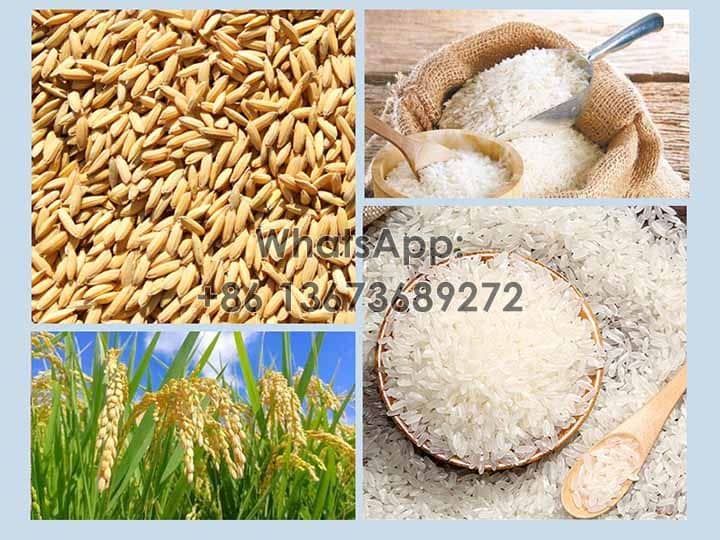 Rice Mill Plant Applications
Farmlands.
Towns.
Grain shop.
Specialized households.
Differences between 15TPD Rice Mill Plant and 20TPD Rice Mill Plant
In Taizy Machinery Company, in terms of the basic type, 15t rice milling plant is different from 20t rice milling equipment.
Output. It's very distinct that these two plants have production differences. 15t complete rice milling plant has 600-700kg per hour while 20t automatic rice mill plant has 800-1000kg per hour.
Configuration. Compared to 15t integrated rice mill production line, 20t rice milling plant has the cleaner and the cabinet.
Size. 20t complete set of rice milling equipment has a larger dimension.
Related Machines