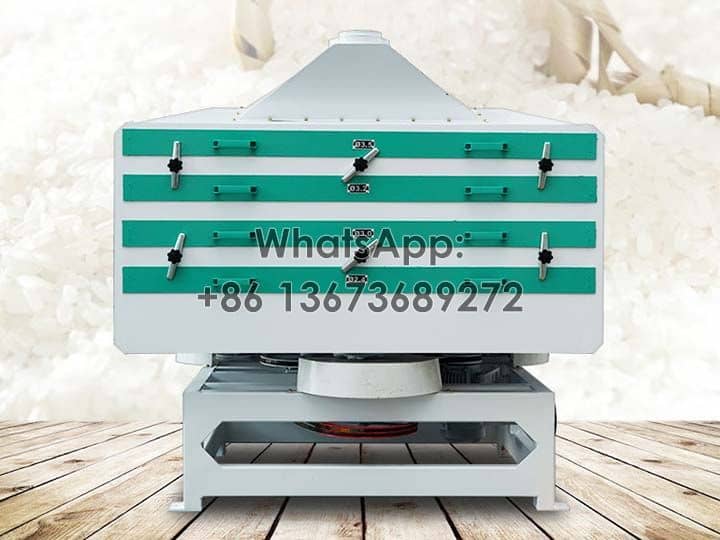 Rice grader is separating the whole white rice and broken white rice according to the size. It belongs to MMJP series white rice grader, an important role in the rice processing plant. Often, it is used in the fully automatic rice mill plant production line. Generally speaking, there are diameters on its appearances. Besides, there is the rubber ball on the screen. That's because the ball is for sieve clog cleaning. In different rice mill plants, you can apply different capacity rice grading machines. Moreover, the rice grader and color sorter can change the sequence. Welcome to contact us for more details!
Advantages of Rice Grading Machine
Reasonable structure, stable running, super quality.
High work efficiency, low energy consumption.
Not easy clogged for screens, because of automatic cleaning equipment.
Long service life, easy to operate and maintain.
Multiple-layer screen available, applicable to different capacity of rice grading.
Small noise, strong adaptability, high output.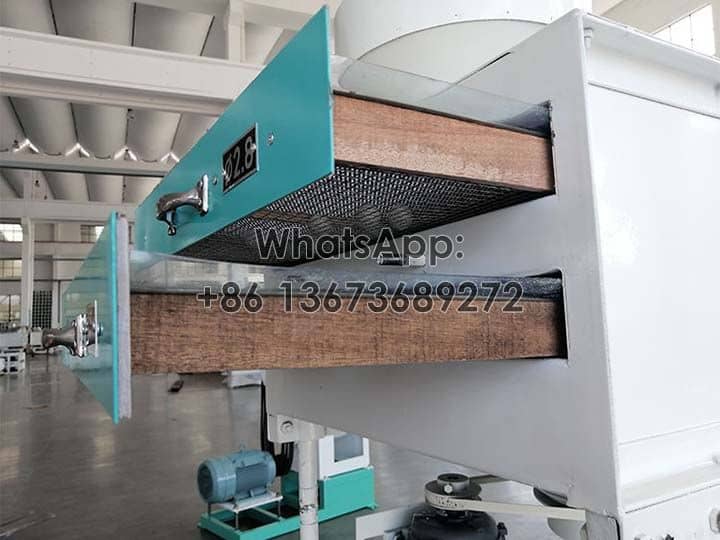 Rice Grader Machine Price
As a professional rice mill manufacturer and supplier, we have various rice mill plants. The complete rice mill plant needs a corresponding rice grader. However, the different output needs a corresponding rice separator. The rice grading machine price varies. So, you can tell us your requirements and we'll recommend the suitable one, and send the best price as soon as possible!