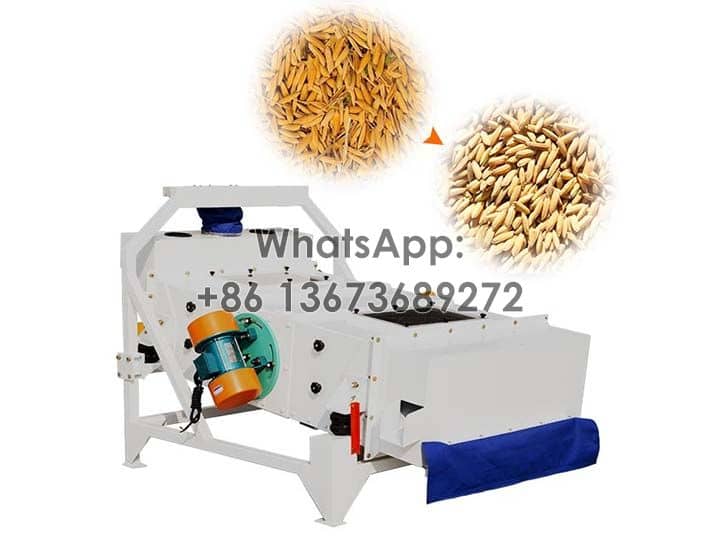 Vibration cleaner is cleaning the large, small, and light impurities from grains. Especially, in the large capacity complete rice mill plant, the paddy vibrating cleaner machine is the initial and necessary step. It's suitable for not only paddy rice but also wheat, peanuts, sesame, soybeans, etc. Besides, it is equipped with two vibration motors. Sometimes, it is used for grading semi-finished or finished products. All in all, the vibrating sieve machine is necessary for the complete rice milling plant. If you have any doubts, welcome to contact us for more details!
Structure of Paddy Vibration Cleaner
Our machine includes inlet, the outlet respectively for impurities and paddy rice, vibration motor.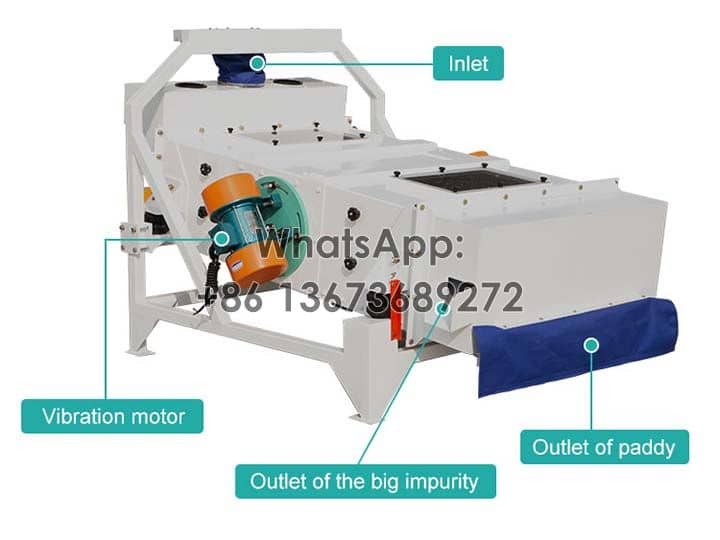 Advantages of Vibrating Sieve Cleaner
Reasonable structure, super quality, stable performance.
High cleaning efficiency, and low energy consumption.
Small machines, occupying small space.
Well-known brand in the international markets.
Customization. You can match the corresponding sieves based on paddy rice.
Working Principle
The vibration cleaner is carrying out its work according to the hole size of the sieve. For example, in the modern rice mill production line for sale, the vibration cleaning machine adopts a two-layer sieve. Generally speaking, it has three outlets. One is for the large impurities, one is for the small and light impurities, and the other is for the paddy rice. It's easy to understand. If any doubts, please get in touch with us for more information!