Groundnut Harvester | Peanut Harvesting Equipment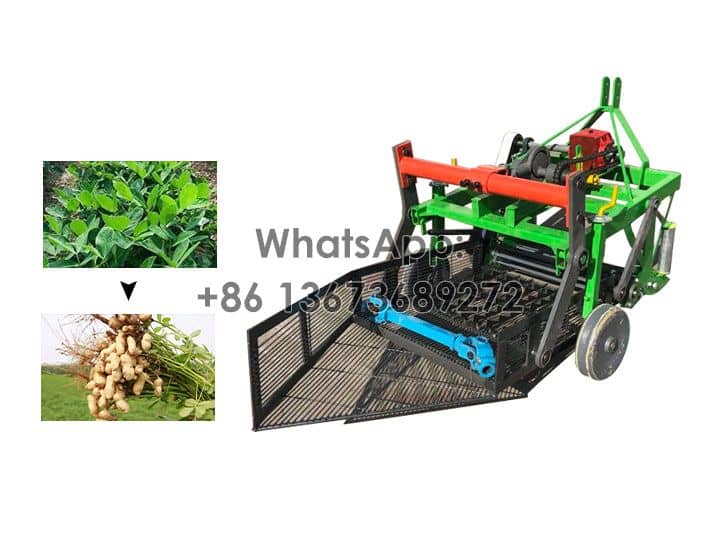 Groundnut harvester is the ideal equipment for the purpose of separating peanut fruit from the soil. Commonly, the peanut harvester is mounted with the tractor, working the fields. Besides, this peanut harvesting machine has a good capacity of 0.3-0.5 acres per hour. Also, the picking rate of the groundnut harvesting machine is ≥98%, while the breaking rate is ≤1%. We all know, the peanut underground has some soil. And groundnut harvester equipment has a more than 95% cleaning rate. Thus, this groundnut digger is popular in the peanut machine market. Looking forward to your inquiry!
Characteristics of Peanut Harvesting Equipment for Sale
Simple structure, easy operation, high efficiency.
The roller protects the peanut plants from sinking into the soil and makes it easy to dig.
The bevel angle can promise peanut lay on one side.
The universal drive shaft of the groundnut harvester is attached to the tractor with the suspension linkage, through adjusting direction to drive sawteeth.
The transmission shaft is to transfer the peanut fruits.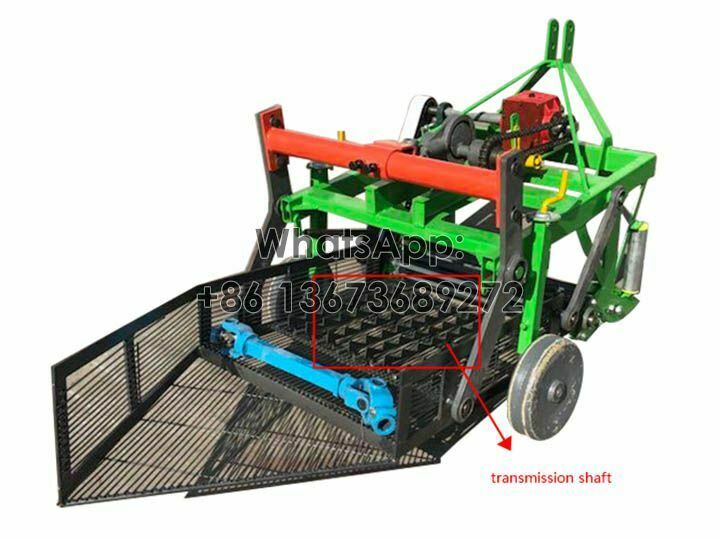 Principle of Groundnut Harvester Machine
This new type of groundnut harvester machine adopts the vibration screen principle, shaking the soil cleanly, and neatly placing the peanut on one side. So, this peanut harvester achieves the purpose of separating the peanut from the soil, putting out the peanut seedling neatly by one side.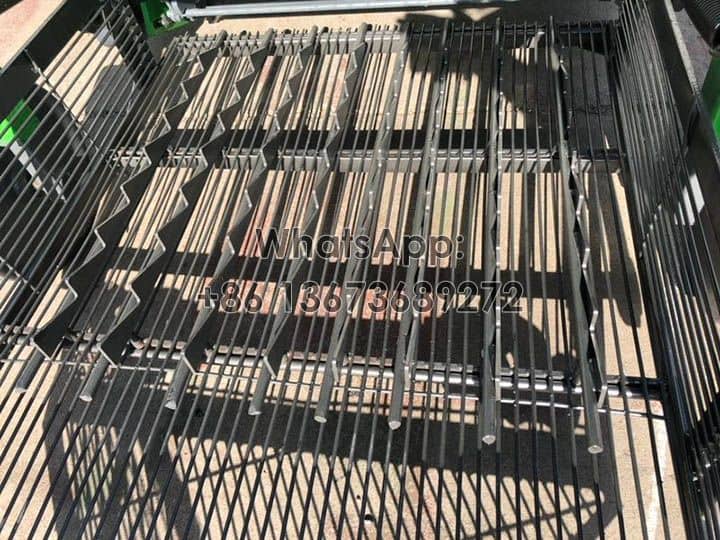 Advantages of Groundnut Harvesting Machine
This automatic peanut harvester machine has a high picking rate of≥98%, so it has high efficiency.
Our small groundnut digger has two patents, a utility model and an exterior design approved by the National Patent Office.
Peanut tractor-driven harvester has the tractor, running fast than self-running without trembling, quick stacking and unloading, and no blocking by grasses.
Successful Case: Hanging Peanut Harvesting Equipment shipped to Botswana
A customer from Botswana contacted us by reading an article on our Taizy Agro Machine website. Our professional sales manager, Emily, answered him. Through communication, we knew that he has planted a large field of peanuts, and understood that his demand was a farm tractor groundnut harvester. So, Emily recommended him this small groundnut harvesting machine that can harvest 0.3-0.5 acres per hour. He ordered from us immediately after watching the peanut harvester working video and pictures. Also, we have groundnut sowing machine, groundnut picker, peanut sheller for sale. He can choose based on his needs. At last, we packed the machine and the machine came to its destination by sea.

Video of Peanut Groundnut Harvester Machine