Multifunctional Wheat Thresher for Rice, Wheat, Sorghum, Beans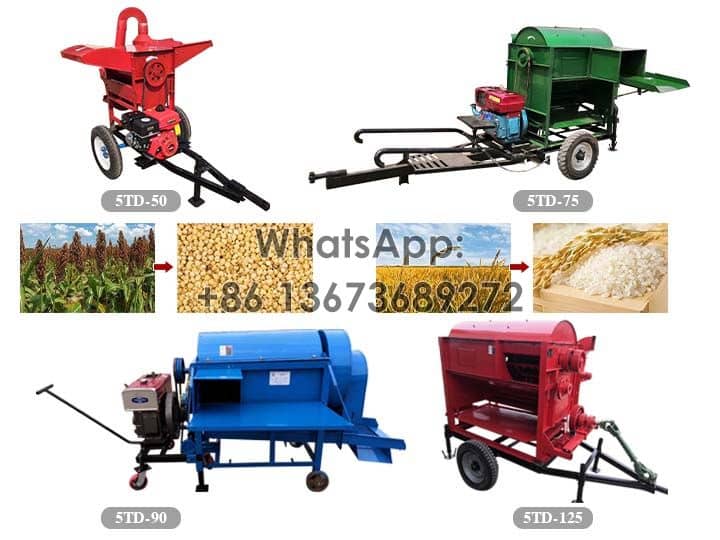 Today's world is mainly dominated by rice and flour. Wheat is the main raw material of flour, and rice is the main raw material of rice. The wheat thresher is mainly used for threshing wheat, rice, soybean, and sorghum. After a series of processing, then start commercial activities. Therefore, many flour processing factories or investment businessmen choose this machine to invest and make money.
Our rice wheat thresher machine has been very popular in many countries. Countries like Peru, Nigeria, USA, Sierra Leone, Oman, Ghana, Gambia, Trinidad, and Tobago. So, if you have an interest, please contact me at any time!
Wheat Thresher Machine Benefits and Price Analysis
Benefits Analysis of Wheat Thresher for Sale
There is a large population in the world, and almost all of them are based on rice and flour, whether it is Western or Chinese food. So overall, the market for rice and flour is very broad. The wheat thresher can thresh a variety of grains, which shows that it is very practical. Take threshing rice as an example, after using the rice thresher, you can get paddy rice, then you can use the rice mill plant, and finally get the edible rice.
Also, this thresher for wheat and rice, millet, sorghum, beans is manufactured with big wheels and trays. This kind of thresher machine is very popular in Africa.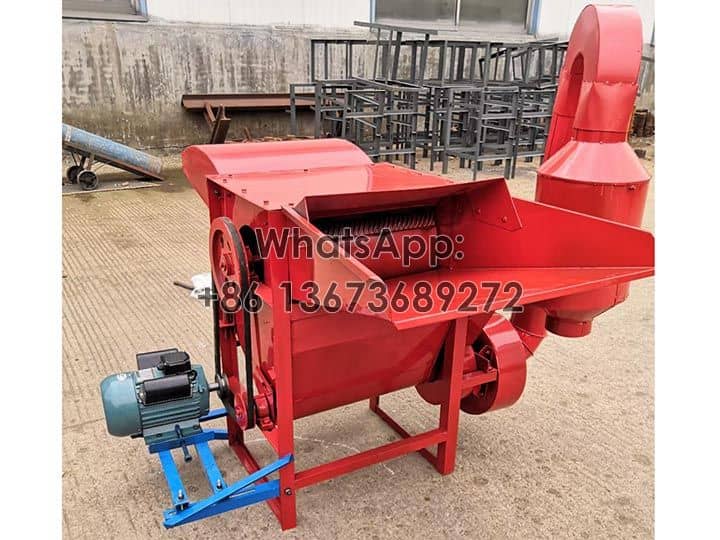 Analysis of Wheat Thresher Price
We have four models available. And every model has the corresponding capacity, matched power, and others. Moreover, the paddy thresher price is influenced by time cost, labor cost, production, etc. You can message us your detailed demands, we can offer professional advice about paddy thresher for your reference.
Model
Out dimension
Matched power(electric motor)
Matched power(diesel engine)
Total weight
Work efficiency
Roller rotation speed
Fan rotation speed
Frequency of
vibrating screen
Total loss rate
Total damage rate
5TD-50
1400×900×1050mm
2.2-3kW
6-8HP
150kg
500-800kg/h
1400r/min
2500r/min
580time/min
≤3.0%
≤1.5%
5TD-75
1070×2060×1340mm
7.5kW
12-15HP
260kg
700-1000kg/h
1200r/min
2400r/min
320time/min
≤3.0%
≤1.5%
5TD-90
2300×2000×1500mm
7.5-11kW
18-20HP
420kg
1000-1500kg/h
1060r/min
2500r/min
320time/min
≤1.5%
≤1.5%
5TD-125
2400×2490×1530mm
11-13kW
24-25HP
450kg
1500-2000kg/h
1000r/min
2500r/min
240time/min
≤1.5%
≤1.5%
What Materials are Threshed by Soybean Thresher?
Rice and flor are very common in daily life. They are very frequently eaten in daily life and in every people's families. So, the thresher machine is necessary for threshing wheat and paddy rice.
Besides, sorghum and soybean can be shelled. They are rich in nutrition for human health. Soybean and sorghum have the functions of promoting digestion, reducing blood sugar and lipid, whitening skincare, and enhancing immunity.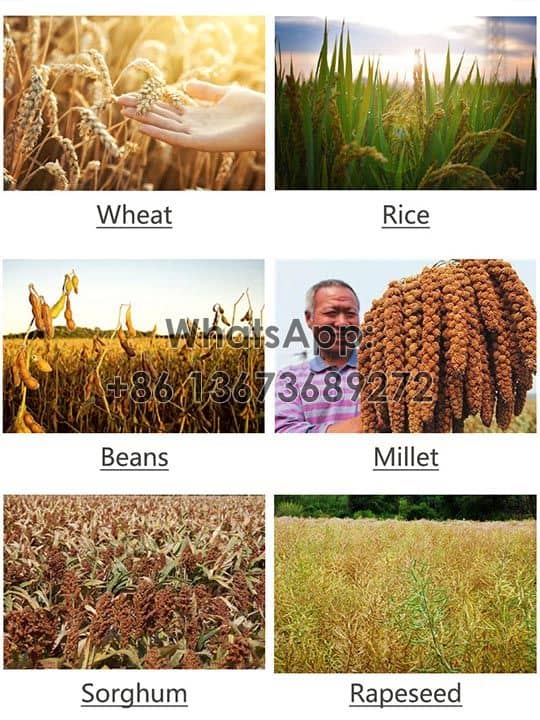 Advantages of Sorghum Thresher
Strong Practicality. Different crops use different screens, and there are many grains that can be threshed.
Large wheels and brackets. This thresher machine is easy to move, and the construction is very popular with African customers.
Power system. It can be equipped with a diesel engine and a motor, and 5TD-50 can also use a gasoline engine, which solves the problem of insufficient power.
Customized service. For this machine, different models we provide address machines according to your needs to meet your needs.
How to Choose Proper Place to Put Wheat Thresher?
Determine a relatively spacious hardened ground according to the amount of work you need to dewheat.
The distance must be kept relatively without obstacles.
As far as possible away from residential areas, it should not be under the power transmission line.
Appropriate fire prevention facilities must be provided, such as sand piles and water tanks filled with water or fire extinguishers.
When working at night, it should be equipped with suitable lighting.
The direction of the grass discharge outlet should be as consistent as possible with the wind direction.
When the motor is used as power, the electrical equipment and lines used in the site must comply with the provisions of the national electric power standard, and the knife should be installed in a place where the operator can reach immediately, so that the machine can be stopped in time.
When using the diesel engine as power, the user should connect the chimney with the diesel exhaust pipe, and lead the fire to the ground to meet the requirements of no fire hazard.
Maintennace of Commercial Thresher
Every 40 hours of work, check the roller and fan bearings and add an appropriate amount of butter.
At the end of each use, the thresher should run empty for 5 minutes to remove the remaining feed in the machine.
At the end of the work, check the condition of the machine parts and carry out maintenance.
Successful Case: Rice Wheat Thresher Exported to Pakistan
In January this year, our sales manager Coco received an inquiry from Pakistan. This Pakistani customer inquired about a thresher. After learning that he wanted to thresh sorghum, Coco recommended this thresher to him. Also, Coco sent him the working videos and pictures. Compared to the wheat thresher price in Pakistan, Pakistani customers decide to buy from us. Both parties confirmed the details of the machine one by one, and then signed the contract. And the machine is successfully shipped to Pakistan in March this year.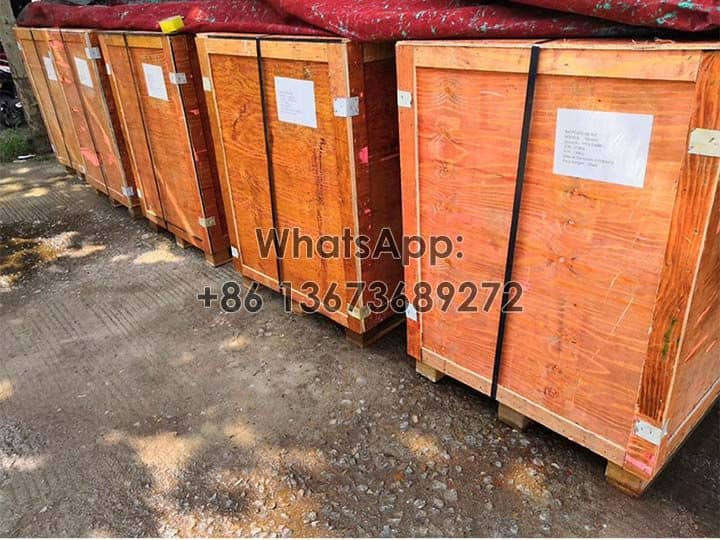 Working Video of the Rice Wheat Thresher