Paddy Wheat Thresher for Sorghum, Rice, Beans, Rapeseed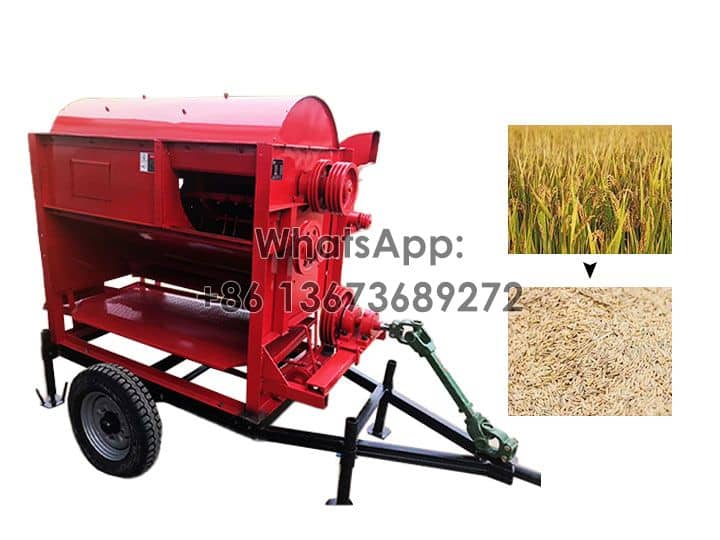 Paddy wheat thresher is mainly to thresh the paddy rice and wheat. Also, it's suitable for sorghum and beans. One more thing needing attention is that we should customize the machine of shelling beans. That's because of the different spindle speeds. What's more, this rice thresher belongs to the 5TD series. The model introduced today is 5TD-125. This type of wheat thresher adopts double air cleaning to remove the impurities. Due to the larger capacity, we can equip the electric motor or diesel engine as the power system. Welcome to contact us for more information! We'll reply very soon!
Characteristics of Paddy Wheat Thresher
Reasonable structure, high threshing rate, low loss rate.
Double air cleaners. Better remove the impurities to make the paddy rice and wheat cleaner.
Configuration based on customers' demands. As an experienced and professional company, our wheat thresher can collocate the wheels, frame, PTO, etc. Of course, the paddy thresher price differs.
Customize the paddy thresher if crops are beans. Owing to the different speed, the rice wheat thresher can be customized.
Changing sieve to shell corresponding wheat, rice.
Paddy Wheat Thresher Structure
Compared to the small wheat thresher, this type is with the large capacity. It consists of the feed inlet, impurities outlet, screen mesh, fans, bracket. All in all, it's easy to understand and operate.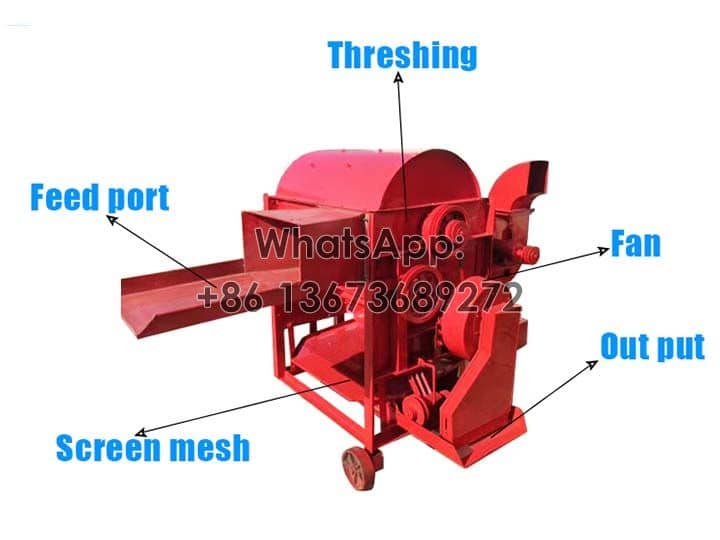 Applications of Rice Thresher
Generally speaking, the paddy wheat thresher is suitable for rice, wheat, sorghum, beans, rapeseed, etc. Except for beans, for others, only replace the sieve and then thresh the crops.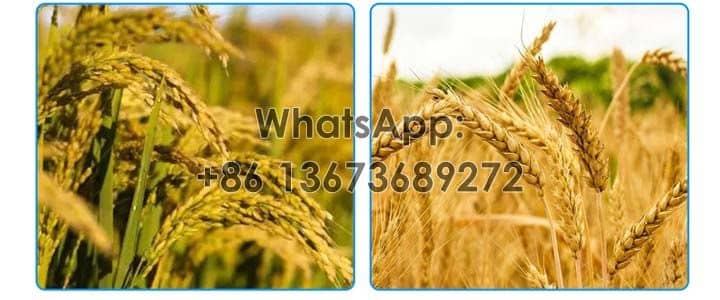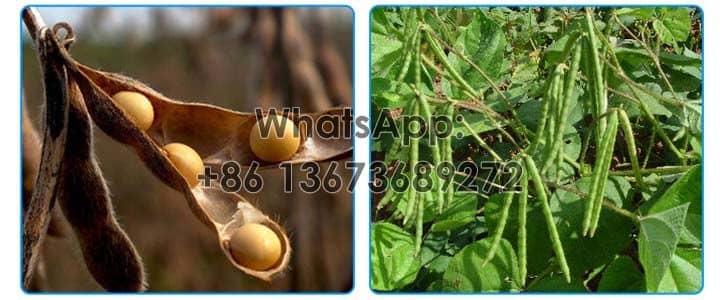 Successful Case: 5TD-125 Paddy Thresher Exported to Zimbabwe
One customer from Zimbabwe inquired about the wheat thresher for his wheat farms. He required a large capacity of 1200kg per hour according to his farm scale. So, our sales manager Lena recommended the 5TD-125 to him. This paddy wheat thresher can be equipped with big wheels, brackets, also PTO to connect with the tractor. Zimbabwe customer compared with other companies as well. At last, he ordered from us, Taizy Agro Machine Company. And he sent the feedback photo back, listed as below.