Combined peanut shelling machine sold to the US again
Recently, we received good news that a customer from the United States has purchased our machines again. He is a middleman from the U.S. and recently chose again to buy a variety of our machinery and equipment, including combined peanut shelling machine, hammer crushers, small rice mills, peanut pickers, walk-behind tractors, and multifunctional threshers and crushers.
Why are the combined peanut shelling machine and other agricultural machines of great interest to the American client?
This customer has been sourcing and selling agricultural products and has extensive experience and expertise in agricultural machinery. He understands that efficient equipment can greatly improve agricultural productivity and efficiency, so he has been actively searching for the most advanced agricultural machinery and introducing them to the local market.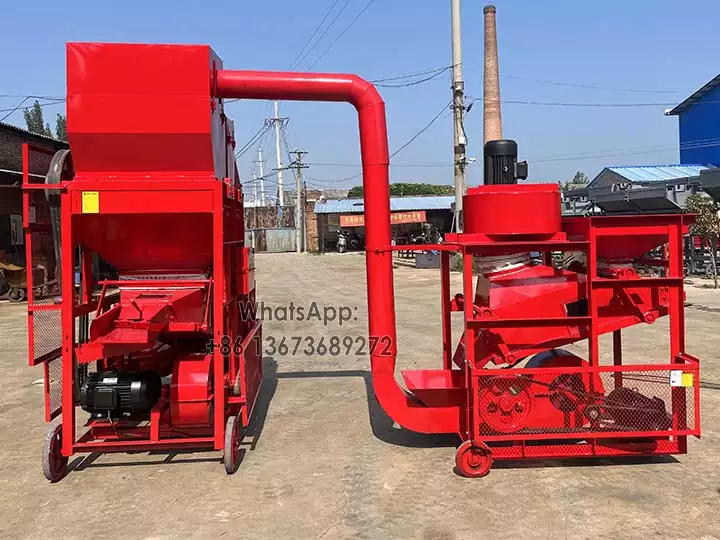 Among our products, this customer is most interested in the combined peanut shelling machine and multifunctional thresher, which can significantly improve the processing efficiency of peanuts and grains, save time and labor costs, and allow farmers to complete their agricultural production work more easily. Other equipment such as the hammer mill, mini rice mill, peanut picker, and walk-behind tractor also provides customers with more choices and flexibility, enabling them to better meet the needs of the local market.
What aspects of our products and services are our US customer very satisfied with?
The customer is very satisfied with our combined peanut shelling machine as well as other machinery and services. He said our machines are of excellent quality, stable performance, easy and convenient to operate, and our after-sales service is also very much in place, which makes him feel very relieved.
What did this US client get purchasing agricultural machinery from us to the local market?
Through this cooperation, we not only provided our customer with high-quality agricultural machinery and equipment, but this customer also further expanded his influence and increased his income in the American market. We will continue to provide our customers with high-quality products and services so that more farmers can enjoy the convenience and benefits of modern agriculture.
Combined peanut shelling machine and other agricultural machinery PI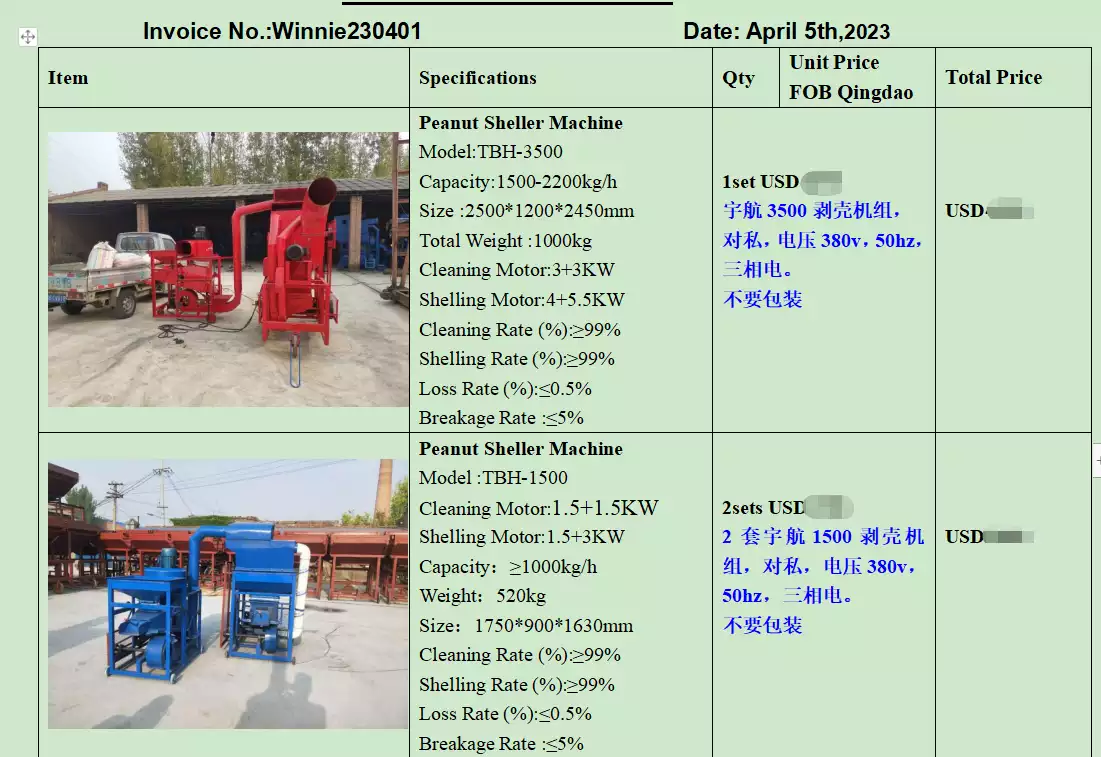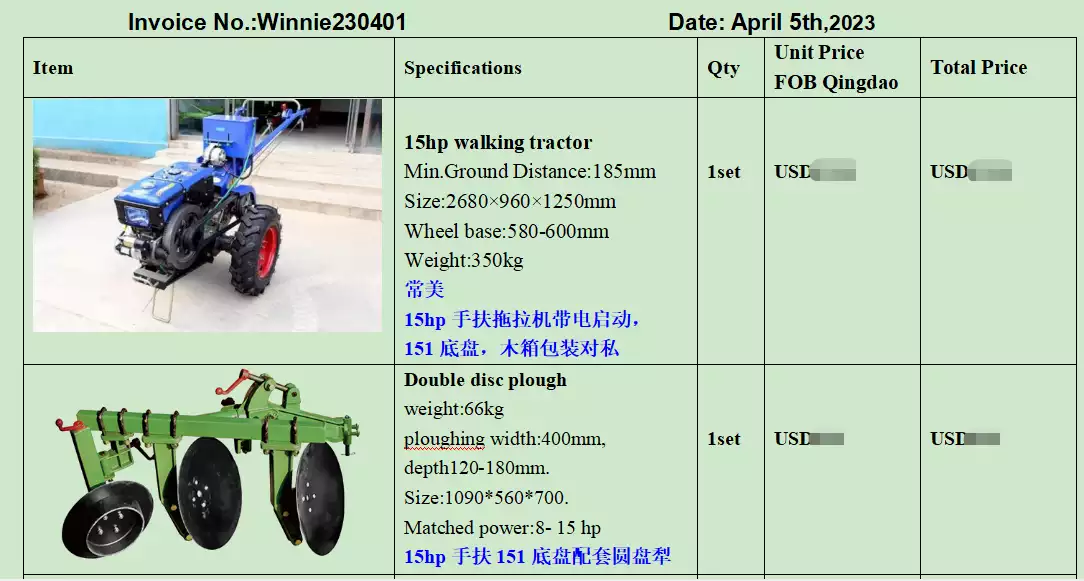 Notes: one 40HQ container is ordered by the client for these goods, and the gasoline-engined multifunctional thresher machine is free for the US client.