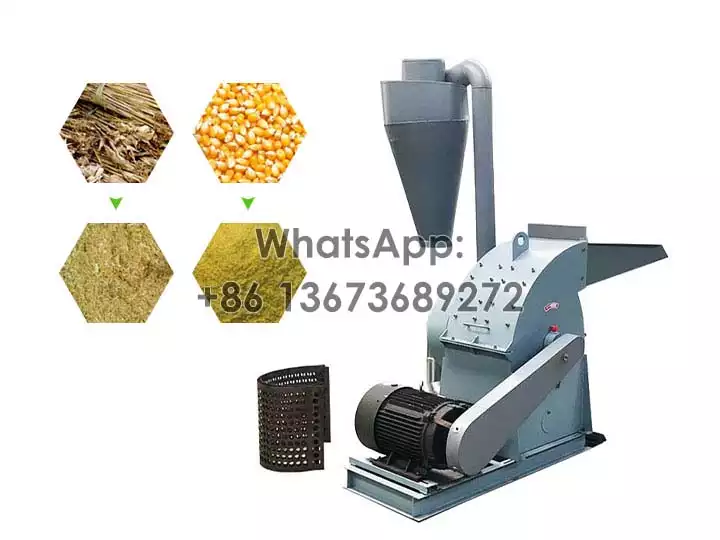 This hammer mill grinder is a multifunctional crusher, as long as dry materials, such as corn, soybeans, peanut seedlings, dry straw, etc. The output is from 100 kg per hour to 3 tons per hour, with a wide range of capacity and adaptability. In addition, this 9FQ machine can use both electric motor and diesel engine power. So, if you are interested in this machine, welcome to contact us!
Hot Sale 9FQ Hammer Mill Grinder
Taizy hammer mill for sale contains a variety of types and varies in output size.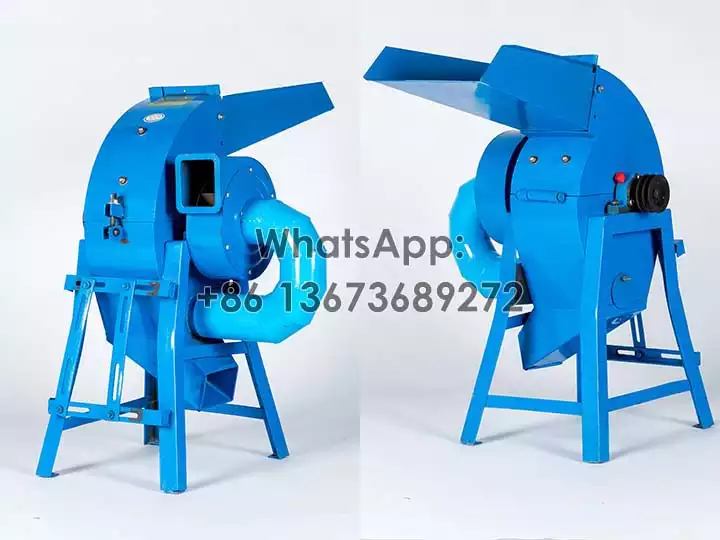 Hammer mill for sale-9FQ-320
This type of corn grinder has a capacity of 100kg per hour, and the electric motor and diesel engine both are avaialble.
If you want this model, you need to order in bulk, because we only produce this one by mass.
Hammer mill machine-9FQ-360
9FQ-360 is very popular in the international market, can crush the corns, straws, and others into the fine powder, as meals or animal feed. It has a capacity of 150kg per hour.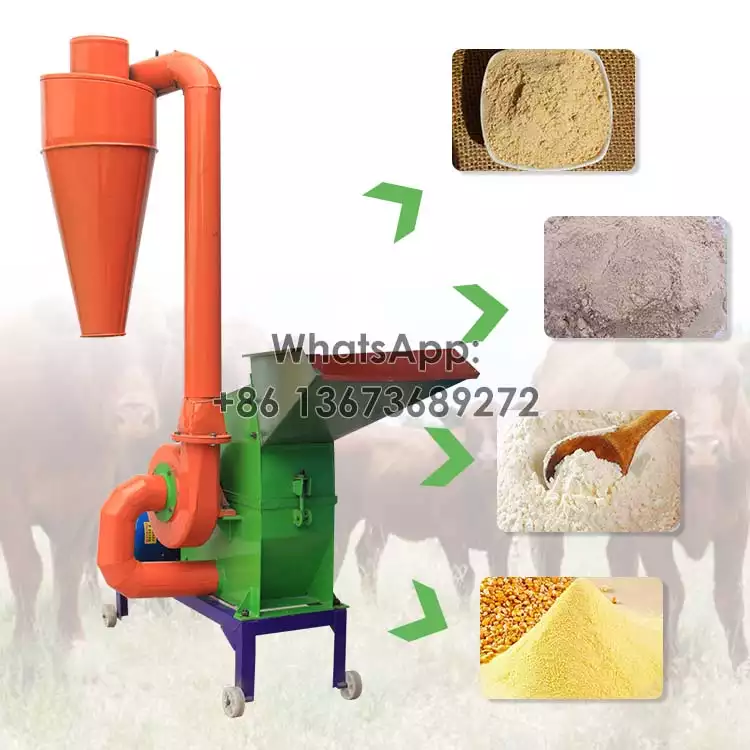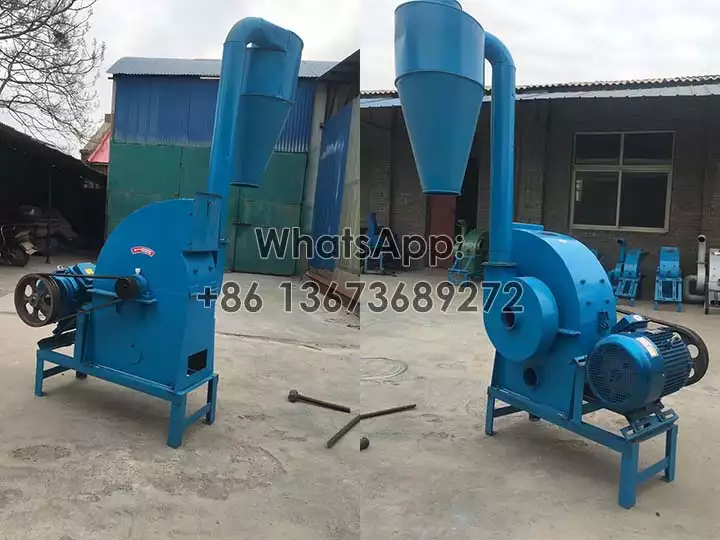 Commercial hammer mill crusher-9FQ-420
The hammer mill grinder has the 1800mm high cyclone, of course, the diesel engine is also applicable. It has the capacity of 400kg per hour for crushing corns and 200kg/h for grinding into powder.
Hammer mill crusher-9FQ-500
Generally speaking, this type always uses the diesel engine, because its output is 500kg/h. Besides, it also uses the frame and tires. Thus, it's very popular in the African area.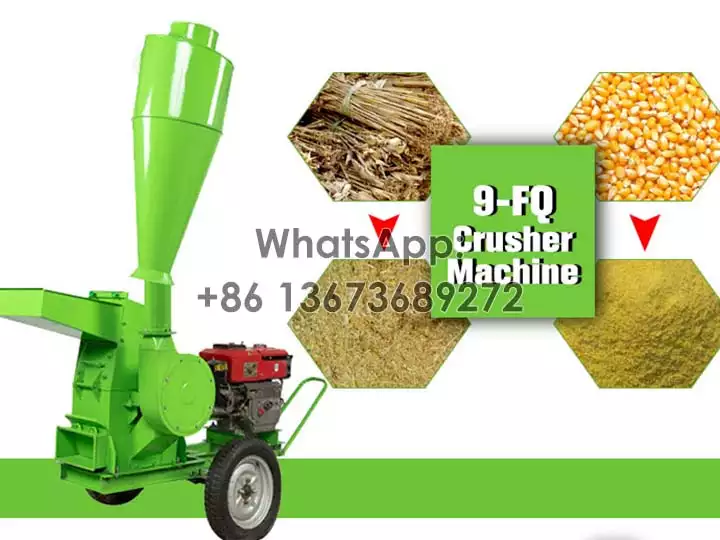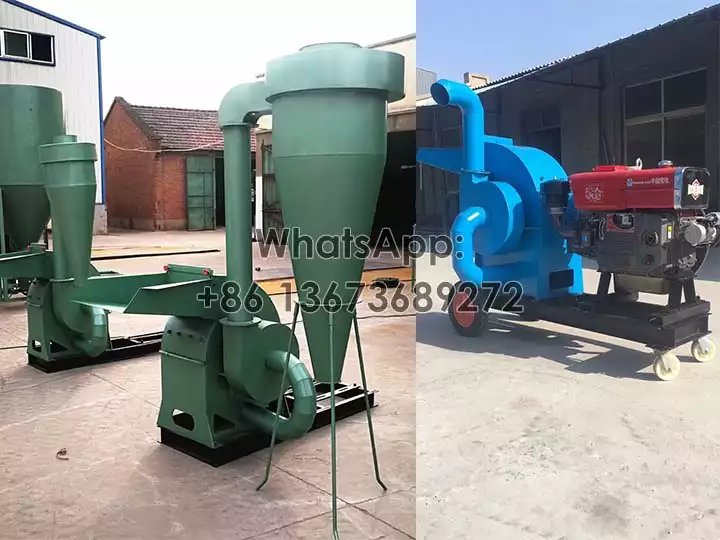 Hammer mill feed grinder-9FQ-600
When choosing this kind, you can choose the diesel engine or electric motor. What's more, the frame and tires are also optional. Its output is 1000kg/h.
Corn grinder-9FQ-750
From the picture, we can see that this machine can use the diesel engine set. It has a capacity of 1500kg/h.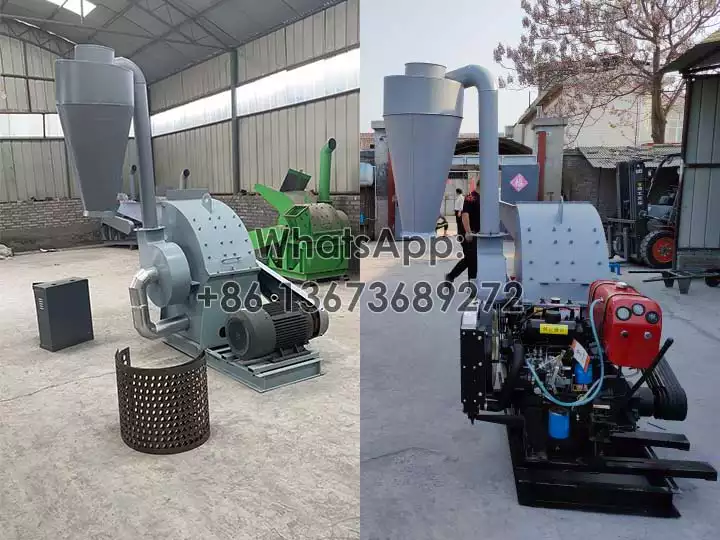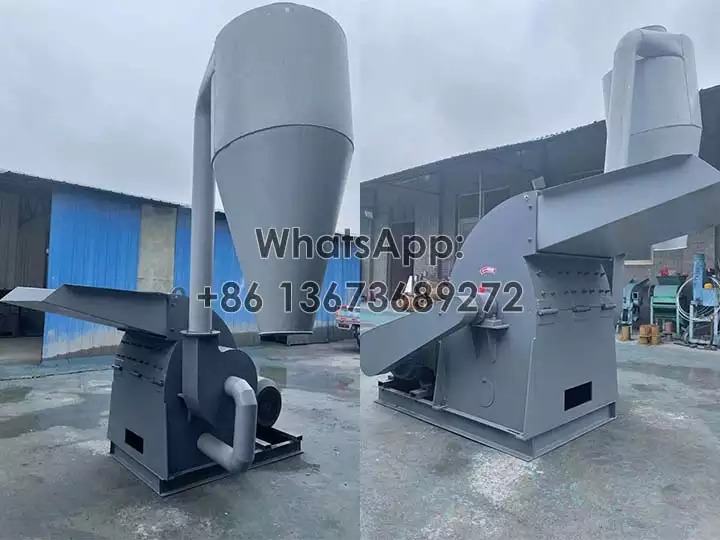 Hammer mill pulverizer-9FQ-1000
9FQ-1000 has a large output of 3000kg per hour. It can meet your mass production.
Applications of the Hammer Mill Grinder
Because of the multifucntional hammer mill, this machine can crush the wheat, beans, maize/corn, dry grass, peanut shells, dry corn stalks, peanut seedlings, etc. If you have any doubts, welcome to get in touch with us immediately!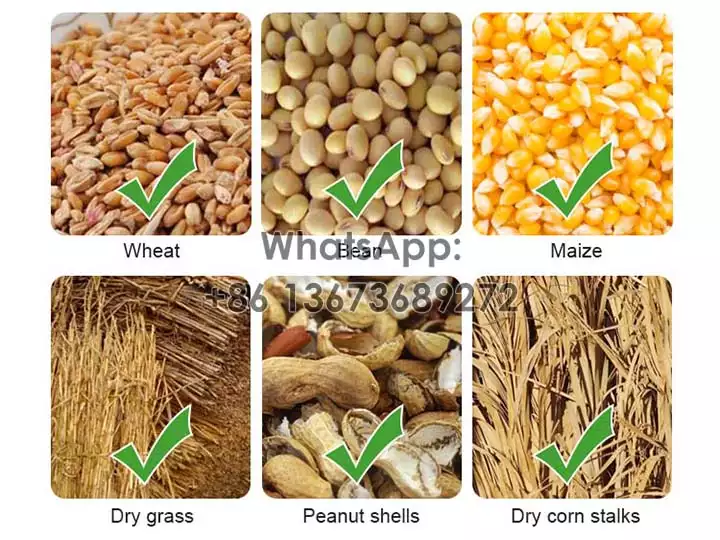 Electric Hammer Mill Structure
Its structure is very simple. The hammer mill crusher is composed of the inlet, outlet, screen cyclone, motor/diesel engine. For the power source, you can choose what you want.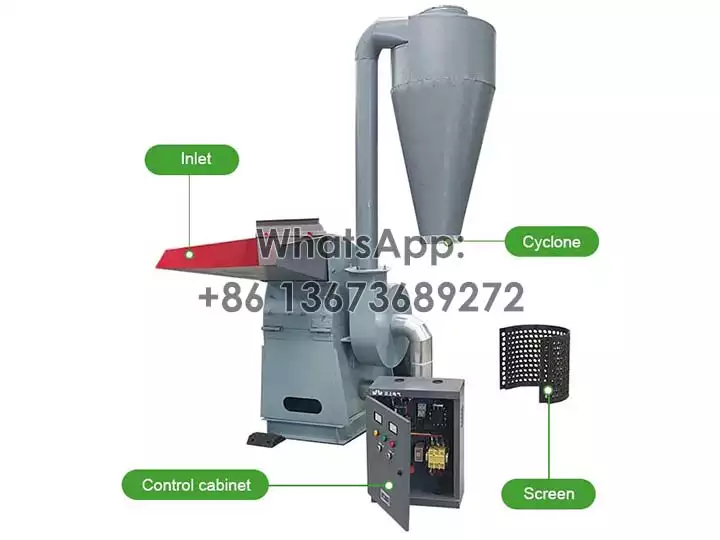 Advanatges of the Hammer Mill Feed Grinder
Simple structure, easy operation, and stable performance.
Wide applications, because id the big inlet.
Large capacity, from 100kg per hour to 3t per hour.
Hammer is the main part in the structure, different capacities have the different hammers.
The screen: 1mm-3mm, 4cm, 5cm. Definitely, if you want many hammermills, we can customize the screen and the hammer mill grinder for you.
Consumable Parts of the Hammer Mill for Sale
For Taizy hammer mill grinder, there are three wearing parts, namely, belts, screens, hammer blades.
If the belt is loose, you can move the motor, and then tighten.
The screen and hammer naturally wear and tear within a year, we can provide free of charge, but you (customer) should pay the courier costs.
Successful Case: 9FQ-500 Diesel Engine Corn Grinder Exported to Niegria
The Nigerian client was working on a government tender project, mainly for local needs. From the time we received the project, we read through and carefully studied the machine requirements. We strictly followed the requirements of the tender to provide the relevant machine information, and every single item met the requirements. As a result, the Nigerian customer purchased the machine from us, Taizy.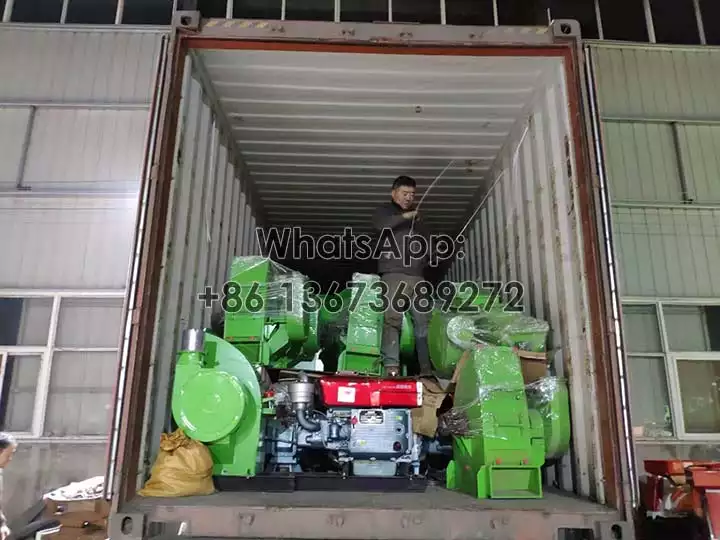 Technical Parameters of the Multifunctional Hammer Mill Crusher
Model
Power (kW)
Power(HP)
Weight(kg)
Capacity(kg/h)
Hammer
Dia of sieve
Package size (mm)
Installation size (mm )with cyclone and motor
9FQ-320
2.2
5
50
100
16pcs
0.5-5mm
500*300*600
500*300*600
9FQ-360
5.5
8
120
150
24pcs
0.5-5mm
1100*600*1200
1500*1000*1900
9FQ-420
11
15
200
300
24pcs
1.2-3mm
1200*800*1900
1500*1000*1900
9FQ-500
11
20
300
500
24pcs
1.2-3mm
1200*800*1300
1500*1000*1900
9FQ-600
18.5-22
30
500
1000
32pcs
1.2-3mm
1500*900*1500
2000*1100*2300
9FQ-750
22-30
35
850
1500
32pcs
1.2-3mm
1500*1000*1600
2000*1200*2300
9FQ-800
37
45
1000
2000
40pcs
1.2-5mm
1500*1200*1600
2000*1300*2300
9FQ-1000
45-55
75
1200
3000
64pcs
1.2-5mm
1500*1300*1800
2000*1400*2300
Working Video of 9FQ Corn Grain Crusher Machine
FAQ
Q1: What power is available for the 9FQ hammer mill grinder?
A1: Gasoline engine, eletric motor, and diesel engine.
Q2: What is the capacity?
A2: Its capacity is very large, from 100kg/h to 3t/h.
Q3: How fine can the material be crushed?
A3: Depends on the screen you choose and how fine you need. The screen is 1mm-3cm, 4cm, and 5cm. If you have special demands, you can contact us for details!